Make a Ta-Da List
As an Amazon Associate I earn from qualifying purchases. For more details, please see our disclosure policy.
Everyone knows about to-do lists, but do you know about the Ta-Da list? It's a great way to know you've been productive even when you feel like you haven't.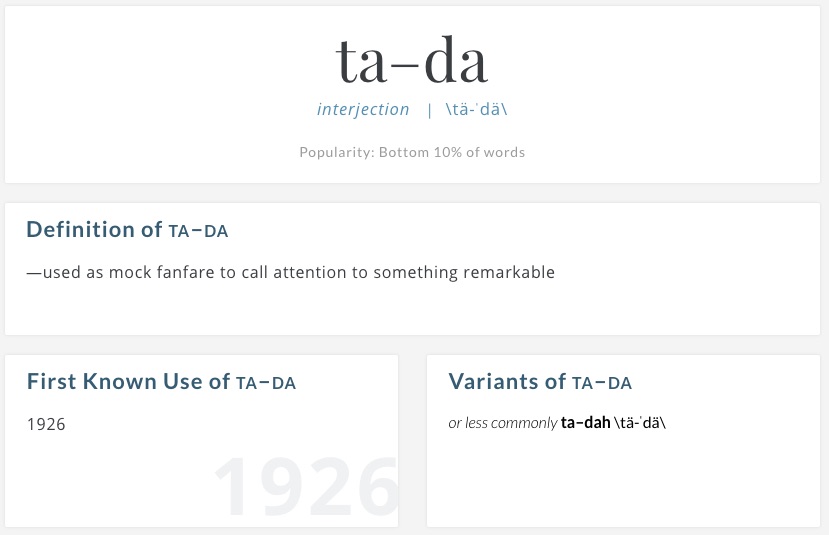 Ever feel like you're just spinning your wheels? You've got your planner all set up. You know what needs to get done in a day. But, it seems like you can never cross off all those things on your to-do list.
Those are the days when you need to ditch the to-do's and focus on the ta-da's.
Instead of being distracted and discouraged by tasks left undone, create a record of the things you've accomplished — even those that were never on your to-do list in the first place.
We all know that there are only 24 hours in a day. We moms try to eek out 25, but I've yet to make it happen. While I can have the best intentions to clean out the garage or organize for taxes, the truth is that some days LIFE needs my attention. You know, those little things that I wouldn't necessarily put on a to-do list, but the things that need to get done.
changing diapers
comforting a sick child
reading a story
answering your child's questions
talking with the neighbor
taking a walk
wiping up spills
feeding the dog
and on and on and on
You wouldn't stop to put those things on a to-do list, but they definitely need to be done. And they take time. Rightfully so.
It's easy to forget that that's time taken away from the things that were "important" enough to put on your to-do list. However, just because they aren't on your list, doesn't make them less important. For some people, it doesn't really matter what's on the list as long as life is lived.
But, I'd argue that it's beneficial to know I've been productive, that I've done good work, that I haven't wasted precious time on Facebook or other such pursuits. A Ta-Da list reminds me that I've given value to this world, my world, even if I didn't do all the things I thought I should when I woke up this morning.
As Merriam-Webster says, to call attention to something remarkable. Even if remarkable looks like cleaning up vomit and taking the dog for a walk.
In a sense, the Ta-Da List is like looking at the glass half full, instead of fixating on the one half empty.
What will you put on your Ta-Da List today?