Will You Be a Frump Fighter? (and All About Meal Plans for Clothes)
As an Amazon Associate I earn from qualifying purchases. For more details, please see our disclosure policy.
It doesn't take much to be a frump fighter. You just gotta want it bad enough. And buy a cute scarf. And maybe some "meal plans for clothes".
This post may contain affiliate links. When you make a purchase through those links, I am paid a small amount in advertising fees. Thanks for your support!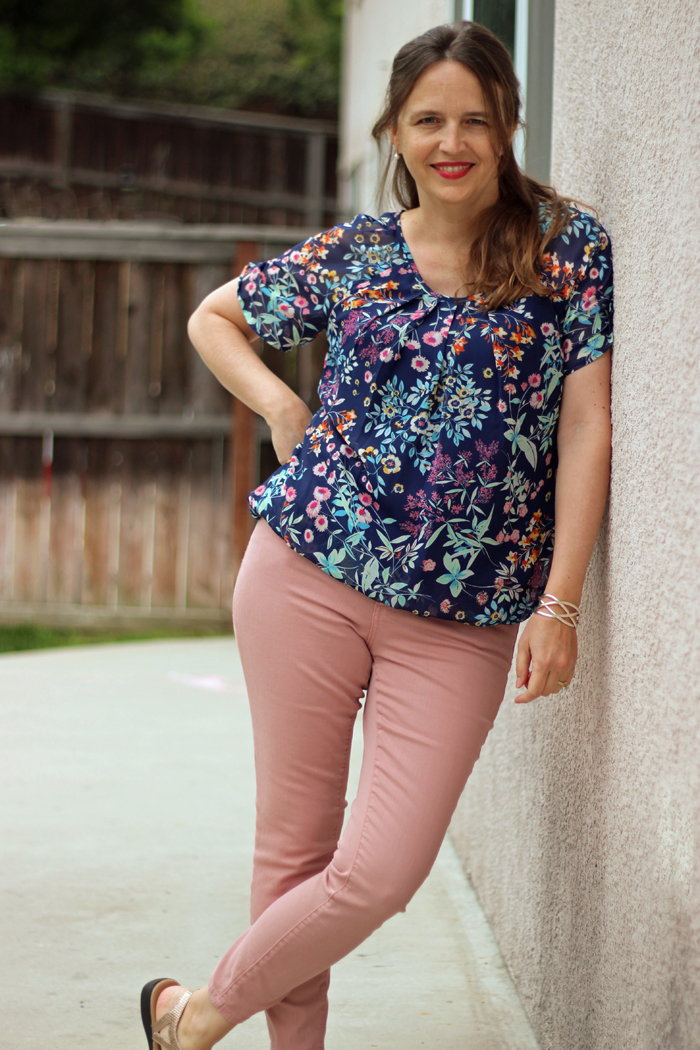 I confess. I've spent far too much time in my closet lately. And I may have made one (or three) trips to Ross in the last few days. And I did invest in some new fancy-schmancy velvet hangers, too.
The Spring Style Challenge approaches, and I've been shopping my closet and getting ready.
I started doing "style challenges" last September when I decided I was tired of looking like a tired mom of six. I might be a tired mom of six, but I'd rather that not be the first thing people think when they meet me.
It's not that I want to fake it, per se. But, I know that sometimes feelings do follow actions. If I look put together and confident, then hopefully I will feel put together and confident.
So far it's proving true. Plus, I'm having a ton of fun! And looking cute while I do it, too!
Since I'm otherwise totally clueless about how to dress, it made sense to get some help last fall. Alison from Get Your Pretty On has proven to be that help for me. I love her common sense approach to style and the fact that she's not going to suggest I buy a $295 sweater.
Who are these fashion bloggers who dream up such nonsense, anyway?
You probably remember my talking about my fight against the frump here, here, and here. So, I won't do my broken record imitation right now.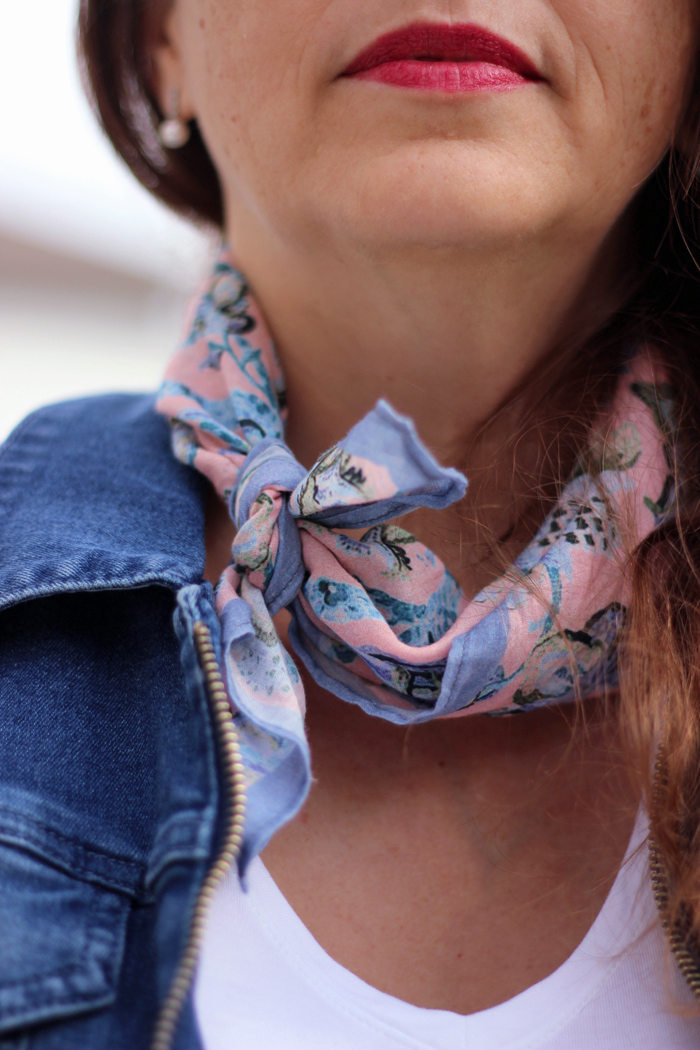 Instead, I will tell you about the Spring Style Challenge real quick. Registration is officially open! For $39 you get a personal stylist to set you up for success for the season!
Alison provides what I call "meal plans for clothes". You get a shopping list of "ingredients" and suggestions as to how to put those ingredients together. You can mix and match and make substitutions as you see fit.
You see, I'm allergic to ponchos and boat neck shirts (thank you, DD-cup bosom), but I know that this denim jacket will work for me as well as this v-neck t-shirt.
In your registration for the spring challenge, you'll receive:
a capsule wardrobe of 27 pieces — with both classic and on trend options so you can either stay in your comfort zone or bust out.
more than 3 weeks' worth of outfit combinations — to show you how to put the pieces together, those "meal plans" I'm talking about
access to a super duper fun Facebook group — give and get feedback about what you buy and how you wear it. We've been swapping great advice this week about velvet hangers, no visible panty line underwear, and where to buy certain pieces on the shopping list.
weekly giveaways for the duration of the style challenge period — the challenge officially starts Monday, April 3
access to the 2016 Spring Style Challenge — it's great to have a previous season to reference, especially as many of Alison's suggestions are classic fashion pieces.
plus tips, tricks, and other fashion wisdom — like how to clean out your closet, how to shop your closet, and how to know what's hip.
I have shopped my closet first and am thrilled that I really only had a handful of items on my list to buy. I've had fun purchasing those few items and am set for a month of fun fashion.
There's less than a week until the style challenge officially begins, so if you'd like to participate, consider registering sooner rather than later. That way you have plenty of time to shop. I don't advocate buying something unless you love it and know it coordinates with enough pieces to make it worth it, so I do end up returning things. Did that today at Ross and am sending things back to Nordstrom tomorrow.
And yes, I shop both ends of the spectrum — except for the $295 sweaters.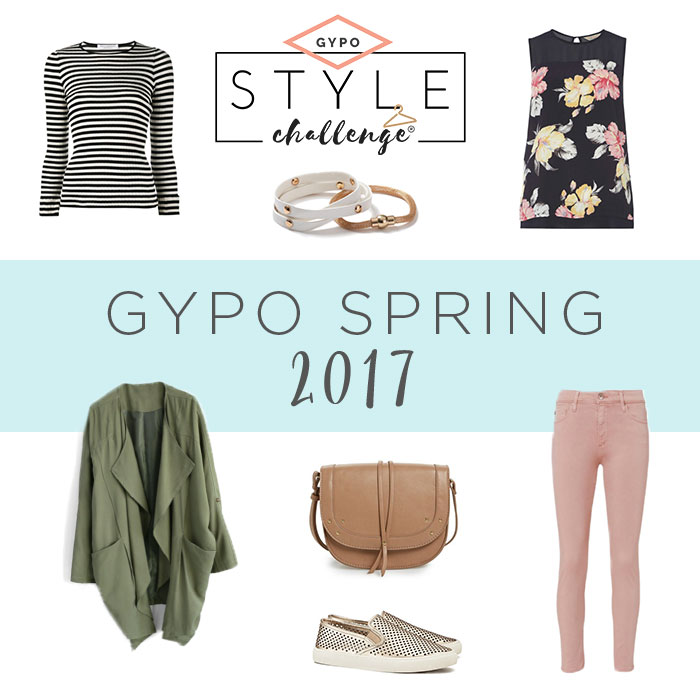 Register here for the Spring Style Challenge and join the fun!
I am an affiliate for the style challenges which means I'm paid a small portion of the sale. That said, I wouldn't tell you about it if I didn't think it was totally awesome.
If you've got any questions, shoot me an email, and I'll be happy to answer them. This will be my third challenge, and I find myself just as excited now as I did the first time around. If you've done a challenge or purchased a capsule, I'd love to hear about YOUR experience.
Are you a frump fighter?