Number Candles – They Work for Me!
As an Amazon Associate I earn from qualifying purchases. For more details, please see our disclosure policy.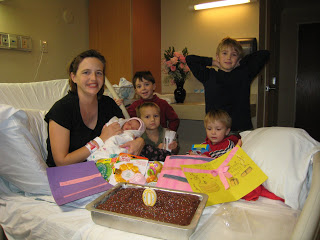 It all started because my siblings and I were grown, and no one wanted to hunt down twenty-something of those miniscule birthday candles. Or buy multiple packages every time we celebrated a family birthday.
My oldest son was three at the time. I was expected our second child. A friend had suggested that the big brother get to bake the new baby a "birth-day" cake while I was in the hospital. So we were in the baking aisle of the grocery store, choosing a cake mix. And he asked, "How old is the baby going to be?"
"Well, zero, I guess."
"Well, then we need to get him a zero candle."
We hadn't celebrated too many of his birthdays by that time, but my son had put two and two together and noticed that when Papa, Mama, or another family member had a birthday, we used number candles.
So that day, we bought a zero candle in addition to boxed cake mix and frosting. And more than one tradition was born:
Our new babies get a birth-day cake before they leave the hospital.
Every new baby cake has a zero on it. "Because that's how old he is."
The rest of us celebrate milestones with number candles as well.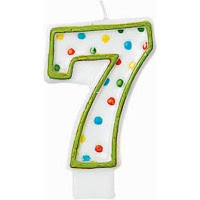 These number candles are fantastic. They are easily reusable, festive decor for birthday and New Years Cakes. We love them. No use hunting down the correct number of itty-bitty candles. And in looking at old photos, I always know what year's birthday we were celebrating.
Plus, the birthday child always feels special with this kind of candle. And that works for me!
Related:
Don't forget to come back to LifeasMOM tomorrow for my birthday cake roundup!
Visit Rocks in My Dryer for more great things that could work for you, too!