Summer Fun: Places to Go with Your Kids
As an Amazon Associate I earn from qualifying purchases. For more details, please see our disclosure policy.
Make the most of summer days and the summer daze. Brainstorm a list of summer fun places to go with your kids and make this a season to remember.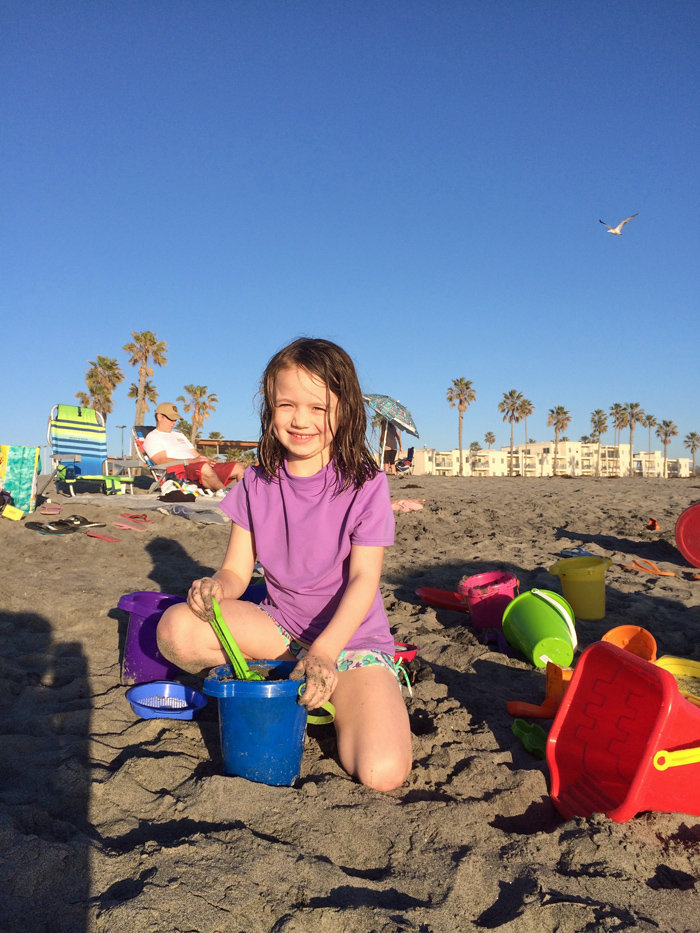 Summer is officially in full gear. While some are trying to get us to start thinking about back to school, I'd like to hold off for a few more weeks. I mean how often do we look forward a few months without enjoying the here and now. Let's milk summer for all it's worth!
It's easy to let summer pass you by with all kinds of busyness, but it doesn't have to.
As part of the Summer Fun series, posted several different printables and projects to help you spice up the routine at your house this vacation. Have you considered coming up with some day trip plans? 
At our house, we're still finessing our summer routine. We've got some fun things planned, including hanging out with friends and getting to know San Diego a little more. I saw on instagram the idea of #tallyrocks. I love this! And am hoping we can paint some rocks we found at the beach to spread a little sunshine in our neighborhood.
We got a late start on summer vacation while we were in Great Britain, so I'm trying to make up for lost time — and still get my work done. I've printed out our Summer To Do lists for the kids to complete. Those, in addition to the Summer Survival Guide, will serve us well in the coming months.
We're not going to start school until after Labor Day which means we've got eight weeks to have fun in the sun! Having a few plans for summer will help us not drift too far from routine and stability, but still make the most of the vacation time.
That said, there may arise those moments when you're not sure what to do? So, be sure to have a plan!
Plan Summer Fun: Places to Go with Your Kids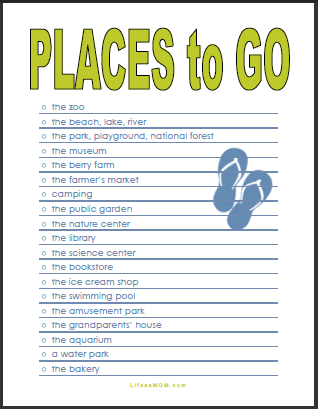 Print off a checklist of fun places to go. There are two pages: one pre-filled and an empty one. You can use mine to get you going or start generating ideas with your kids on the fillable page.
If you have a list of places you know you want to explore, you'll have a back-up plan whenever you need one. No more "what should we do today?"
Where will YOU go this summer?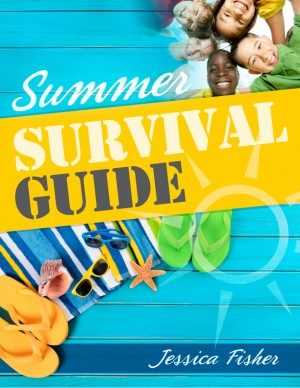 Are you wanting to be proactive and plan realistic family fun activities for the summer? Grab your copy of the Summer Survival Guide. It's got everything you need — including a bajillion printables — to help you plan and execute easy actionable fun this summer.
Originally published May 29, 2013. Updated July 10, 2017.