When do you stop having babies?
As an Amazon Associate I earn from qualifying purchases. For more details, please see our disclosure policy.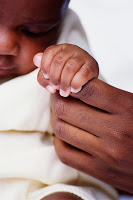 "Family planning" can be a controversial topic. The Church has battled over it for centuries. Nations and politicians have all had their say in one way or another. Manufacturers and advertisers certainly put in their two cents in order to make a buck off the deal. Everybody has an opinion it would seem.
I've walked in social circles that have had varying positions about how we are to walk out the childbearing years. Birth control? No birth control? Triple up on your birth control?
As I mentioned in my first post on the topic, there's a lot we don't control. And as we explore the topic I think we need to keep in mind that each child God grants us is a blessing.
I want to be humble in thinking about my family's size because they are a gift from the Lord and the "plan" doesn't always go the way I say it should. I never thought I would have such joy as I do being the mom of four sons and then two daughters.
But God Did
I never thought I would meet the man of my dreams, but God did.
Prissy old me would never have planned so many boys, but I am so very thankful that God did.
And in the midst of all that testosterone, I never thought I'd get to dress anyone in pink, but God did. What a joy this journey has been!
And, to be honest, I have no idea if our family is complete. I know. Jaws are dropping everywhere.
I just. don't. know.
A Question
In that first introductory post, Bethany posed some of the same questions I have for the moms who've gone before us. So I'm just going to present her query here:
I just wonder to those who have called it quits… (other than those with medical problems – I understand their reasons)

How did you know? Was it hard? Were you sad but just knew it was time? Or did you know it was time and feel happy or ready for the next season?

I am kind of wondering if I will have another baby and still feel like I don't want to stop. I wonder if I will have to just make that decision against feelings. I wonder if I will have more miscarriages and the pain of that will bend my will to quit.
Let us know your thoughts in the comments section.
(Related food for thought: Douglas Wilson, Birth Control – I have found this to be a great resource in thinking it through. No, it is not exhaustive. Yes, somebody will find something to argue with it. But, I have found it to be a reasonable, God-glorifying treatise on the topic.)
The conversation continues…. Part Four