How to Help a New Mom & Dad
As an Amazon Associate I earn from qualifying purchases. For more details, please see our disclosure policy.
Do you have a friend with a new baby? Contributing writer, Lauren suggests some sweet ways to bless the new family.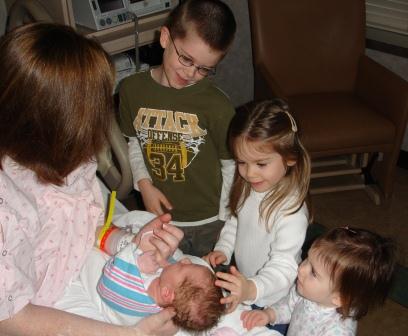 Those first few weeks of having a new little one at home are so precious. As a new mom, you just want to soak in each second because you quickly learn how fast those newborn days go.
Do you have any new moms in your life? As a mother of four little ones, I can assure you that tangible, practical help is so appreciated. While offers of "Call me if you need anything" are thoughtful, a new mom is grateful when you go the next step and actually do something helpful.
I can remember many times in newborn days where I didn't even know how to tell others to help me. Perhaps I couldn't think up a good response due to the fog of sleep-deprivation or being generally overwhelmed. Regardless of the reason, I was so tremendously grateful when others gave me the practical gift of their time.
If you have the privilege of knowing a brand-new mother, pick one of the helps below. You won't believe how much you'll bless her.
Stock her freezer with staples.
Frozen lasagnas and casseroles are fast and easy for new moms to take out of the freezer. Also think outside of the box a little: Consider browning several pounds of ground beef and portioning into smaller bags for spaghetti and homemade sloppy joes. Roast a whole chicken, debone it, and then freeze in 2-cup portions for chicken enchiladas or a quick casserole. By stocking mom's freezer with pre-cooked meat, you've cooked half of the meal for her. Make sure to label and date everything clearly so she won't have to guess what is inside.
Instead of bringing the traditional meal of supper, carry mom and the kids lunch instead.
As a new mom, things can start to get hairy around lunch time. Kids are getting cranky because they're hungry and it's close to naptime. Instead of treating the family to a traditional supper meal, treat mom and the kids to a lunch instead. Homemade macaroni and cheese or a sandwich tray with a side of fruit are good choices. Easy and simple is almost always best.
Pick up her groceries.
Does the new mom in your life use a service like Lowes Foods to Go or Harris Teeter's Express Lane? Find out what time the groceries need to be picked up and then make it happen. If that type of service isn't available in your area, have mom email or text you a quick list and then pick them up as you purchase your own items.
Drop off a stack of disposable plates, napkins and cups.
While I'm not a person who uses a lot of disposable cups and napkins, I do enjoy them during the early days of a new baby at home. A new mom doesn't feel like standing at the kitchen sink washing a ton of dishes. There are much more important things to do like snuggling with her kiddos! By bringing her disposables, you're giving her the gift of time.

Take mom's older children for the morning.
I guarantee that this new mama could use some uninterrupted quiet time, even if she's unable to take a nap. Just a small mental break could be what she needs to regroup in those early newborn days. Ask mom what day is best, then schedule it on your calendar. Take the kids to the park or back to your house to play, as this doesn't have to be an expensive outing.
Bring the older children a goodie bag full of tasks to keep them busy.
Choose things that will keep little ones busy for awhile: craft supplies, new books, several packs of stickers, scented markers. Again, these things don't have to be expensive. Items from Target's Dollar Spot or the dollar store are quite sufficient. If you're feeling really industrious, you can make a set of busy bags for the children who might enjoy those.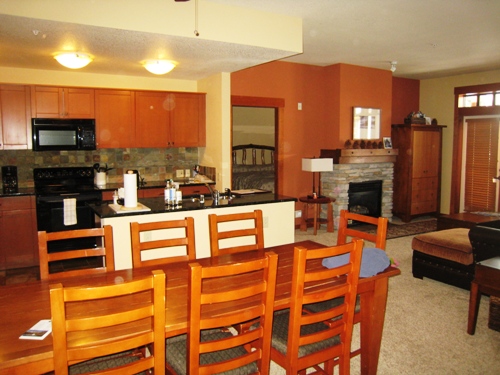 Spend an hour or two cleaning her house.
Don't visit with her or offer to hold the baby while she cleans, just clean. Only do basics – get dishes caught up, fold a load or two of clothes, vacuum the floor if she says it's okay. Clean dishes and clean underwear have a strange way of bringing a sense of normalcy to the house. New mom will go from feeling overwhelmed to feeling like things are manageable after you help her get caught up a little.
Pray for her.
While the results aren't as obvious as a basket of folded laundry, prayer is one of the most practical ways you can help any new mother. Ask her if she has specific things you can pray over. If she doesn't, simply pray for her rest, that God will bless her milk supply if she's nursing, for her relationship with her other children and her husband, or for her physical healing.
Do you have a new mother in your life?
How are you choosing to bless her during those early newborn
days?

– Lauren Hill is the 'Mama' behind Mama's Learning Corner, a site that features all kinds of educational ideas and tips as well as free printable worksheets. She is the mom of four young children and loves to learn alongside them.