Q&A: Video Games
As an Amazon Associate I earn from qualifying purchases. For more details, please see our disclosure policy.
Occasionally, readers write with questions that I know others might be able to add to or benefit from. Today we're talking about video games, gaming systems, and how to know if and when to introduce those to your household.
Take whatever I say with a grain of salt, and be sure to add your two cents in the comments section.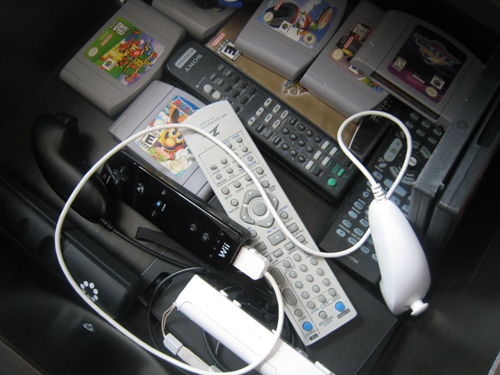 Q.I was hoping you could share with me the age your kids were when you first allowed video games? I have three boys-7, 3 and 7 mo. We homeschool. Winter is long around here and the big guy wants a Wii. Bad. Am I nuts to give in so early? Obviously the baby won't be joining in, but I don't see how I'll be able to keep the almost 4 yr old away. Any advice is much appreciated!
A. Well, this is, indeed, the five million dollar question! While I would like to say that our family is immune to the mind-numbing powers of the video game, I can't. I don't really have "an answer", but I'm happy to share our experience.
Our life with video games
My kids love to play video games, be they computer, gaming system, or iPad. I never had any intention of buying anything video game related. And in fact, in the early years, I didn't.
I know first hand the addictive qualities of video games, having spent adolescent nights bleary eyed trying to beat Pacman as well as wasted adult days absorbed in Tetris or Baby Park. I can't get those minutes back and now that every second of my life is accounted for, I want that time back! I guess we could say I have some video game regrets of my own.
It seems time slips by unnoticed when one is playing a video game. But to deny their presence and influence in our culture is unrealistic. The real question is who will control whom?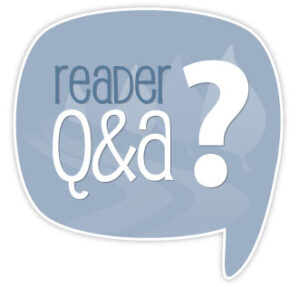 I will be the first to admit that video games have a fairly large presence in our home life. I don't like to admit it. I think there's an unspoken law in Parentdom that you're a better mom if your kids don't watch TV, don't know a Pokemon from a Super Mario Brother, and never eat processed sugars.
While I know where we "coulda, shoulda, woulda," that's not always our reality. This is:
1. You want it, you buy it.
I think the saving and subsequent ownership is an important part of the equation. If you want something bad enough, you'll do what you need to do to make it happen. And since I don't share their love of video games, I don't plan on paying for them.
My oldest, at about age 8 decided that he wanted a Nintendo 64. He had played a number of different game systems at friends' homes and decided that the vintage "cassette" games were ideal, especially with baby siblings in the house. These could not be scratched or destroyed as easily as the Game Cube which was current at the time, seven years ago. (Smart boy.)
His brothers were then 5, 3, and 1. Only one of them was really capable of playing anything because back then most of the games were too advanced for toddlers anyway. Regardless, we limited game time to weekends and perhaps 30 minutes on a school night.
My oldest son and my husband shopped on ebay and he bought a used system and the games to go with. Since he had invested his money (with some help from younger brothers), it was a great experience in saving toward purchases and shopping for good deals.
A few years later, friends gave us a Game Cube that they no longer wanted and the hunt for used Game Cube games commenced, now with more boys saving money and investing in games or requesting them at birthdays and Christmas.
Inevitably, Nintendo retired these systems and the games became harder and harder to find. That is the way with technology — and marketing.
Since the Wii was/is pretty cool, the boys started to save their money. With fervor. They did odd jobs around the house. They weeded the flower beds in the summer heat to earn extra money. And they reached their goal! It was amazing to see how hard they worked.
And even though they had the cash earmarked for this special purchase, they were willing to share it when their parents were short on funds!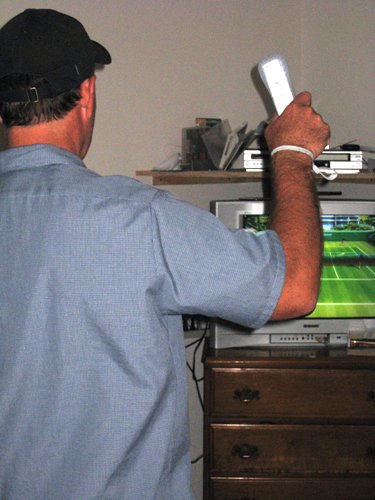 We ended up buying them the system — and have been known to play it on occasion. They spent their savings on the accessories and games, which add up anyway. We were so proud of their hard work and determination and their generosity. And they are still responsible for buying games and accessories.
Currently, only the boys, age 14, 11, 9,and 7, are very active with the Wii, though my 5-year old daughter occasionally joins in. Each of the boys has saved the money to buy handheld systems as well, Nintendo DS, and the Girl says she wants one as well.
She also has her eye on a Bitty Baby, so we'll see who wins out in the end.
2. Set limits on the gaming time.
Video games are generally off-limits on school nights, and we try to have time limits on the weekend gaming. While timers have worked on and off in the past, inevitably we have bouts of too much time spent on gaming — or fighting as a result of overly competitive spirits. This is our cue to pull back.
We have called for Total Unplugging on occasion in order to curb the control that gaming has.
Our plan for the summer is to have a few windows per day when gaming is allowed. The rest of the day the games need to be powered down, and children need to be involved in other pursuits: reading, playing outside, doing chores, or playing "real" games.
Having "gaming hours" is easier for me to monitor when there are so many people playing games!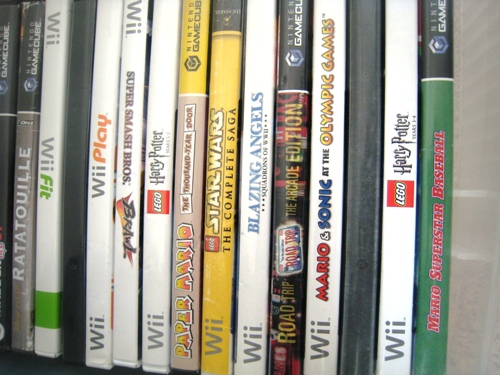 3. Playing together does matter.
I think we could live a happy existence without video games, but I also know that my kids truly do enjoy this pursuit. Now that we've dipped a toe into iPad apps, I realize the huge addiction/education possibilities. It's all about balance.
And there's the added value of time spent together. My husband has had wonderful experiences playing football and hockey via the Wii with our boys. They've also had great times playing real football and hockey outside. But, as you say, winter is long. Having indoor pursuits is nice. And so is time spent together.
Do I wish we had fewer video games? Yes. Do I wish I could claim the no-video games, no-TV rule that I once held to steadfastly? Sure. My life would be a lot simpler — and a lot quieter.
Would that make me a better mom? I'm not so sure.
How do YOU handle video games at your house?