Saving Money by Learning from Your Mistakes
As an Amazon Associate I earn from qualifying purchases. For more details, please see our disclosure policy.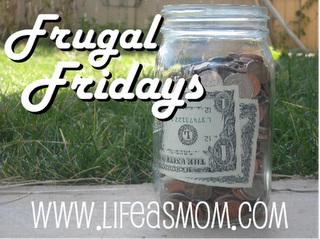 Often times in our endeavors to save money, we can get tunnel vision. We think about "saving money," but sometimes forget the "cost" involved in achieving that goal.
A local store has a really great deal on pepperoni. It will save you fifty cents per package over the store right around the corner. But, Store A is a fifteen minute drive away and costs you $3 in gas to get there. Did you really save money?
You find a beautiful sweater at a yard sale for $1. Other sweaters cost $15 to $20 on sale at the department store. You buy sweater A because it's less expensive, right. Later you find out that it is dry clean only. If you really wear the sweater, cleaning costs will eat up your $14 savings pretty quickly.
Your grocer has discounted what appears to be a gourmet coffee. You've never tried it, but for $4 a pound, what could go wrong? You buy 10 pounds. This is so cheap! Turns out you hate the coffee and are forced to make a decision: dump or give away $39 worth of mediocre coffee or force yourself to drink it. Either way you lose.
We all have these stories, do we not? We shop carefully, in the name of Saving Money, and yet, we sometimes don't think the transaction all the way through to the end result.
Sometimes the gamble pays off and sometimes we're drinking swill disguised as coffee to pay our "stupid tax."
I've had this happen innumerable times. Things that help me?
Cleaning out the cupboards often
Not only do I see what I have so that I buy the right things, but I'm also reminded of dumb purchases that are languishing in the pantry. It's a great reminder not to do it again.
Cut your losses
Sometimes you just can't make it through that stash of bad coffee. Don't stress over it. Just move on.
Laugh at yourself
Laughter is the best medicine. Don't be too serious about a mistake or misstep. Laugh and then try not to do it again.
Learning from our mistakes can be a great way to save money in the future.
How do YOU save money?