Surviving the Exhaustion of the Newborn Days
As an Amazon Associate I earn from qualifying purchases. For more details, please see our disclosure policy.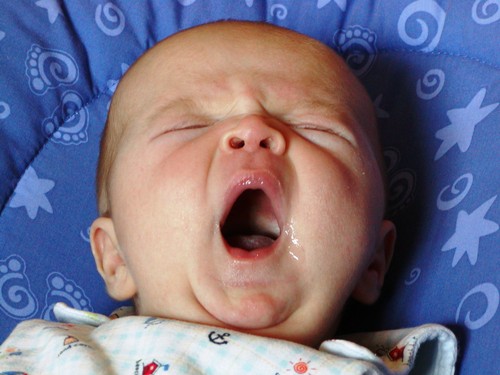 – A post from LifeasMOM contributor Lauren –
It is no secret: the first days and weeks home with a newborn are pretty exhausting. Whether you are a first-time mother or a many-times-over mother, the fatigue can take you by surprise.
In those early days there is definitely not a routine yet, as the baby eats and sleeps on demand – meaning Mama sleeps when she can, if at all. And if you're having a hard time nursing? Oh that is exhausting just in itself. If you have other children, trying to manage spending enough time with everyone can be…trying, to say the least.
So how do you survive? What are some proven 'tricks' to help you not only survive these newborn days, but also enjoy them to the fullest?
There is absolutely no need to be SuperMom in these first few weeks. Trust me in that there will be plenty of time in the next few decades for you to get many things accomplished. For the time being, let others help you.
There are not that many times in life when others drop everything they are doing to be of assistance to you. And new motherhood is definitely one of those times! So be willing to let others bring you meals, wash your dishes/clothes, babysit your older kiddos or even mop your floor.
I've admitted many times over that this is really hard for me, but I am always so relieved and grateful when I can set my issues aside and let other people minister to me. People are waiting to bless you – so let them!

Do only the essentials.
What are the essentials in your house? I encourage you to make a list of them, and then refer to it when you get overwhelmed. For me, the essentials are clean dishes, enough food for meals and snacks at home, and clean clothes.
All other household tasks such as vacuuming and scrubbing bathrooms take a backseat in those first few weeks. If they get done, I am thrilled. If not, I try not to stress over it. And then I go consult my 'Essentials List' again and remind myself these things are not necessary for us to make it through the day.
Have a list of activities for older children.
We are going to take a break from homeschool for the first 4-6 weeks after our baby arrives. However, I can't just leave my 5 year old and 3 year old to roam free and just play all day for 6 weeks.
My children do much better with structure, so I have a list of ready-to-play items for when they need some direction.
A few ideas: Activities in a Bag, games such as Bingo and Go Fish, I bought a few new puzzles for us to put together and I re-stocked the Art Box with fun new-to-them items. So when I see that my children need something more structured to do than play on their own, I consult my list and let them choose something fun to do.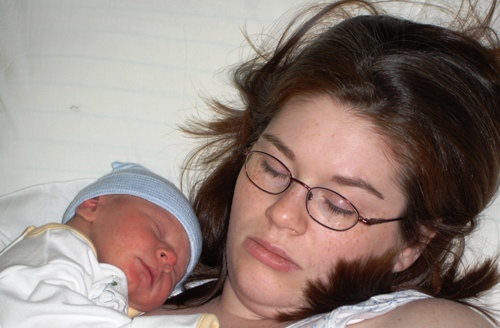 Take a lot of pictures.
Sleep deprivation can do odd things to a mom. Some of those early days of my children are sadly a blur to me. I am so grateful we have lots of pictures to remind me of their facial expressions in those early days when my memory is often fuzzy.
Rest when your newborn rests.
Everyone gives this as advice, so it must be true, right? It absolutely is. If you have older children, it is not often the case where you can sleep when the baby sleeps. But you can certainly rest with your feet up!
Find your older children an independent activity and lie down with your eyes closed for 10 minutes or so. While 'resting' is definitely not the same thing as sleeping, it can rejuvenate your body for a short period.
Most importantly, I encourage you to find contentment in the current stage of baby life. Since my first son was born, I have made a very intentional effort to not "wish away" stages in my children's lives. It is so easy to say, "I can't wait until they are old enough to _____." Fill in the blank with: sleep through the night, get in a routine, feed themselves, etc.
But as experienced mothers know all too well: these newborn days are so precious, yet so fleeting. What a privilege it is to learn and get to know a whole new person in their first days! I encourage you to have an attitude of living in the moment with your new little one. You'll be so glad that you did.
What are some ways you survived the exhaustion of the newborn days?
What things did you do to prepare yourself and your household?
— Lauren Hill is the 'Mama' behind Mama's Laundry Talk. She is due with her fourth little one in Mid-November and can hardly wait to meet this new person! In the picture in this post, Mama looks very tired – because she is!