Homeschool Curriculum for the Logic Stage (or The Middle School Years)
As an Amazon Associate I earn from qualifying purchases. For more details, please see our disclosure policy.
Ready to homeschool the middle years? Here's a list of 5th and 7th grade homeschool curriculum choices.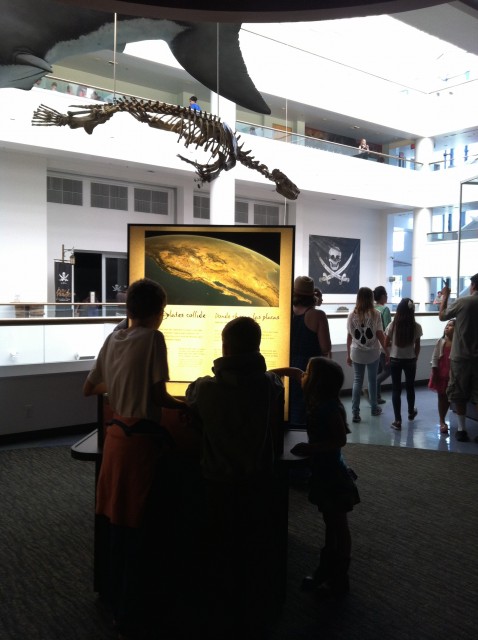 About fifteen years ago I got the idea not only to teach my kids at home, but also to do it via the classical model of education. I read several books on the topic: Recovering the Lost Tools of Learning and The Well-Trained Mind when my only child was two and it just made so much sense.
Of course, what makes sense when you have a toddler doesn't always translate into real life when the child is older. As the old cartoon says, "I did my best parenting before I had kids, too."
So, while I love the ideals in classical education: learning different skills as is appropriate to age and stage of development, enhanced by classical literature, logic, and languages, we haven't done it perfectly, thus my classical unschooler bent.
This year, I have two kids in the rhetoric stage (or high school years) who will be refining their skills of self expression. I also have two children in the dialectic, or logic stage, who will be learning to think through arguments.
Learning in the Logic Stage
Susan Wise Bauer explains the logic stage this way:
By fifth grade, a child's mind begins to think more analytically. Middle-school students are less interested in finding out facts than in asking "Why?" The second phase of the classical education, the "Logic Stage," is a time when the child begins to pay attention to cause and effect, to the relationships between different fields of knowledge relate, to the way facts fit together into a logical framework.

A student is ready for the Logic Stage when the capacity for abstract thought begins to mature. During these years, the student begins algebra and the study of logic, and begins to apply logic to all academic subjects. The logic of writing, for example, includes paragraph construction and learning to support a thesis; the logic of reading involves the criticism and analysis of texts, not simple absorption of information; the logic of history demands that the student find out why the War of 1812 was fought, rather than simply reading its story; the logic of science requires that the child learn the scientific method.
This year I have two kids in the logic stage.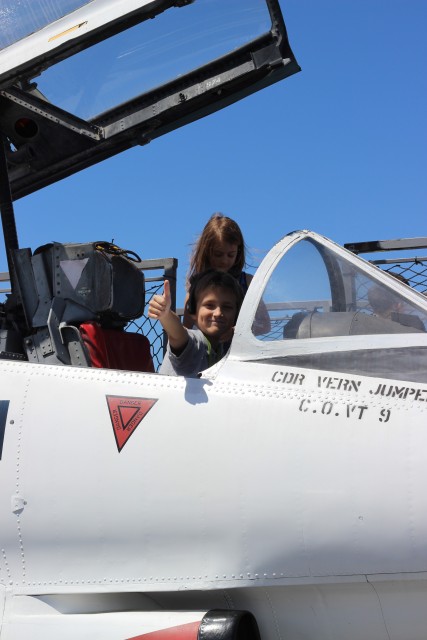 FishBoy12 is entering the 7th grade. He is quite the delight. Our resident bookivore, he devours books like no one's business. He plays piano, loves art, and relishes ancient history. While he's been reticent to do math over the years, he delights in pretty much all other subjects. Needless to say, I can't really complain.
The last boy in the line, FishBoy10 will be in 5th grade. In the past my 5th graders weren't quite ready for logic stage work, but this kid always tends to surprise me. He's always worked hard to keep up with his brothers at play, but been a little more reserved when it comes to conversations, discussions, and speaking his mind. As the youngest of four boys, I think he's used to being squashed sometimes, so I'm hoping that we can boost his confidence a bit more this year. I know that he knows a lot more than he lets on, so this year will be fun to draw knowledge out of him.
How we do the middle school years at our house
Science:
Apologia's Exploring Creation series – Our entire family really enjoys the work of Jay Wile. We elder four have all heard him speak at conferences and appreciate his perspective and way of communicating. I also like his balanced approach to common disagreements within the sciences.
Unfortunately, our regular Science teacher isn't offering classes this year. So, I am up the veritable crick when it comes to 7th grade. Science is not my strong suit, despite my AP background. I just don't love it. This year, I need to love it. However, my 7th grader is very much an independent learner, so he'll do much of the reading on his own and his biggest brother (one who is extremely passionate about science) will be doing the experiments with him. Amen, Hallelujah.
Science in the Beginning – Jay Wile has also written an elementary curriculum that I'll be doing with the 1, 3, and 5th graders.
Composition:
Brave Writer – Last winter I discovered Brave Writer and fell in love. The creator, Julie Bogart, a homeschooling veteran and mom to five kids does a wonderful job of melding all the things that I learned in my teaching credential program with the homeschool setting. After trying a bazillion different writing curriculums, I think I finally found my match.
Brave Writer blends copywork, dictation, and freewriting in a great way to help kids gain confidence, find their voice, and put words to paper. In fact, much of what they do dovetails with what we've done in Writing with Ease so I have no qualms finishing up my younger guy with that program before moving him on to online classes.
In fact, due to budget constraints, I'll be doing the activities with them instead of signing them up for classes this year.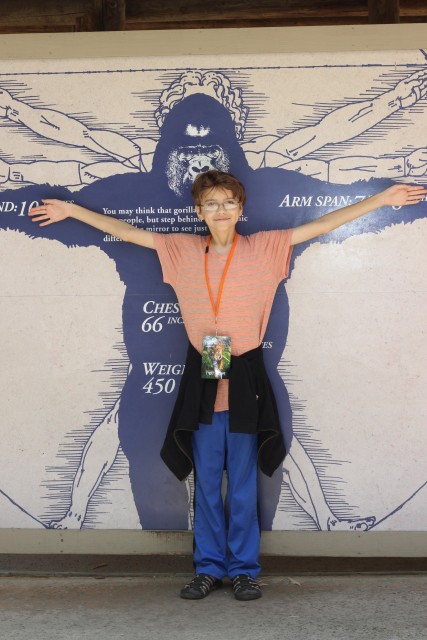 Grammar:
First Language Lessons, level 4 – while this program from Peace Hill Press is designed for elementary school, I've had no qualms using it for older kids as an easy way to fill in any gaps we might have.
Winston Grammar – I really like this program as a hands-on, kinesthetic way of teaching parts of speech. I've gone through it with middle and high school students.
Excellence in Writing: Fix It – This is a great booklet for multiple ages. It gives students texts from classic literature that has been "messed up". There are grammar mistakes they need to find and repair. Apparently, the booklet I have, the one good for multiple levels, is no longer in print. Look for it used.
Vocabulary:
Vocabulary from Classical Roots – This book series was recommended in The Well-Trained Mind and we've had good success with it in giving kids the tools they need to understand English vocabulary. My three older boys will be working through some book in the series this year.
Foreign Language:
Ah, foreign language. This is a subject near and dear to my heart. And also one that gets the short end of the stick at our house. I'm hoping to remedy that this year. As I mentioned in my high school post, we've done some different things in the past:
Visual Latin – We love Visual Latin, both the CDs and the online classes. Dwane is hilarious and makes Latin fun, if you can imagine.
Rosetta Stone – (insert frustrated emoticon here) We have tried Rosetta Stone twice now, once with Spanish and then with French. I'm not sure if it's user error or what, but we have such problems from a technological perspective. You speak into the mic and the computer tells you if you're wrong or right.
I know that my kids were saying the French correctly and the computer kept saying they were wrong. I tried it and it said I was wrong! I have a pretty good accent, people, so I was a bit shocked. I know some folks have great success with this program, so I'm hoping we can make it work for us.
Unfortunately FishBoy12 is opposed to taking Latin, despite all my protests. He wants to do French. He and I started to work through  L'art de Lire  a few years ago, but we didn't get very far. I just ordered French in 10 Minutes a Day. We're going to give that a go.
FishBoy10 is also choosing French since we will be traveling throughout France in the fall.
Math:
Teaching Textbooks – After making a few mistakes in my math curriculum choices, we've settled on Teaching Textbooks for math for grades 3 and up. This does need a little supplementation and the course sequence is not ideal, but it works in terms of teaching and grading. The computer does it all!
If you go with TT, be sure to do these things that we learned the hard way:
supplement with facts drills so that you know your kids can say their math facts quickly and easily
make sure they do all the practice problems
make sure they try a problem twice
make sure they watch the solution when they get it wrong
get through Geometry before your child takes the SAT
History & Literature:
For 11 years we've integrated history and literature, reading primary source texts alongside history texts. We've cycled through the history of the world in four-year increments. This year completes our third cycle through. I think I will have gone through it almost three more times before we are done. Ha!
In the beginning we followed the time frames laid out in The Well-Trained Mind, then for a few years we derailed onto Tapestry of Grace. About four years ago we hopped back onto The Well-Trained Mind track. I've been quite pleased with our move back to The Well-Trained Mind. We use The Story of the World as our spine for elementary school and follow the same basic outline for junior high.
This system works really well when teaching multiple children of varying ages. We all study the same time period, but each child does so at his own level. This year we should all be on track with one another, tackling the Modern Era, 1850 to the present.
Fifth grade homeschool curriculum
Here's the nitty gritty of 5th grade for us this year:
Seventh grade homeschool curriculum
Here's the nitty gritty of 7th grade for us this year:
How about you?
Do you have a middle school resource you love? Do you have questions? Do you need help? Let's put our heads together in the comments section.
Here are our high school choices for the year.
Here are our elementary school choices for the year.