The Well-Trained Mind: A Road Map for Our Homeschool
As an Amazon Associate I earn from qualifying purchases. For more details, please see our disclosure policy.
The Well-Trained Mind serves as a road map to our homeschool, showing us the different paths we can take, as well as reminding us to pace ourselves and our kids.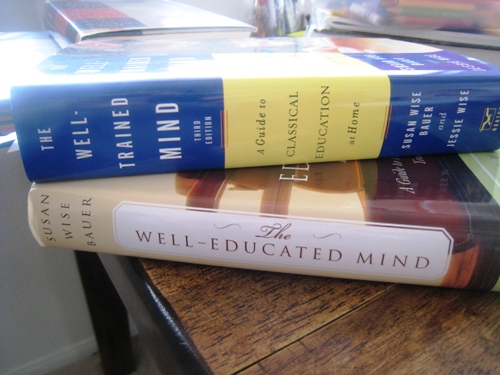 Last week I shared about a new series on Life as MOM. With the oh-so-humble title of FishMama's Picks for Homeschooling, it is my effort to share what's worked for me in this past ten to fifteen years of teaching and parenting at home.
Mine is not the only way. And it's certainly not the best way — for everyone. It may not even be the "best way" for our family. But, so far it's working. There's always room for improvement — and also a limited number of hours in a day. We can only do what we can do.
So, please don't go tell your husband, "This is what Jessica says we should do."
This is just what Jessica does.
(And, yes, these series posts may include affiliate links, which means that I may earn a portion of the sale if you click through these book links and make a purchase. Feel free to type a vendor's url directly into your browser if you prefer not to use an affiliate link.)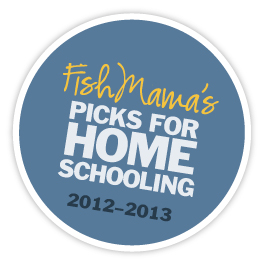 Finding A Road Map for Our Homeschool
Fifteen years ago, when my baby was still in utero, we decided we were going to homeschool. We had no idea how. We didn't even know that many people who did. We just knew that was what we wanted: to teach our children at home. Our story of why we homeschool is here.
A year or two later we found ourselves in a community rich in homeschoolers — and homeschooling catalogs.
Honestly, this was the Dark Ages. The internet was run by squirrels in a cage. Squirrels starved of acorns with no energy to run.
(Anyone old enough to remember those days?)
I had a vague idea of the style of homeschooling that I craved, one that was rich in literature and history. Some of the catalogs spoke to this longing.
And so I fired up Ye Olde Computer and ordered two books off Amazon. It took days for the spooling to complete, but eventually the order went through. And in about two weeks, I had what I had discovered in a catalog — for a cheaper price, of course.
Recovering the Lost Tools of Learning by Douglas Wilson describes classical education, a philosophy of education that really resonated with me. Last year in my Getting Started in Homeschooling series I shared the importance of determining your family's philosophy of education.
What is Classical Education?
The definition of Classical Education can be misconstrued or distorted. Folks think that if it's an ancient form of education then it must be boring. Au contraire, mon frere.
In essence, a classical education teaches a child how to learn.
I like how The Well-Trained Mind defines it (p. xxii):

It is language-intensive — not image focused. It demands that students use and understand words, not video images.
It is history-intensive, providing students with a comprehensive view of human endeavor from the beginning until now.
It trains the mind to analyze and draw conclusions.
It produces literate, curious, intelligent students who have a wide range of interests and the ability to follow up on them.
Early on I was convinced that a classical education was one that I wanted for my kids. But how could I pull it off?
The story of one family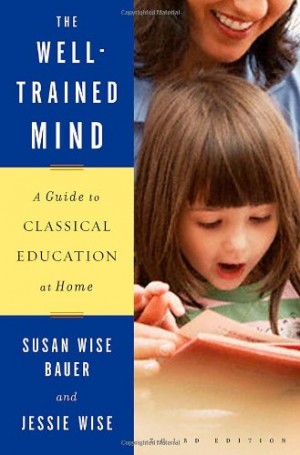 The answer was found in the second book: The Well-Trained Mind: A Guide to Classical Education at Home by Susan Wise Bauer and Jessie Wise.
I devoured the book, cover to cover, in a matter of days. And my path was set.
Told by Susan Wise Bauer and her mother Jessie Wise, The Well-Trained Mind recounts the story of a family who set out to do something pretty wild and crazy: teach their kids at home via "old school" methods.
And the experiment was a success. The kids were not only literate, but successful, social human beings. Susan's story is the one that is told in greatest detail, obviously; she wrote it. She's earned several graduate degrees, is a professor at William and Mary College, and runs a publishing company, in addition to raising four kids, running a farm, and supporting her husband, a pastor.
Yeah, she's a sharpie, that one.
One of the things that really grabbed me about this book was its vision of a homeschool mom who was engaged, literary, and active in life.
Homeschooling isn't a dreary existence!
A TripTik for Homeschool
The curriculum path that Bauer and Wise laid out made sense to me both as a parent and as a student.
That is, after all, the crux of The Well-Trained Mind. It lays a map of all your different options of curriculum and study resources and suggests a mode for teaching K-12 at home. They do the homework for you, so you don't have to get bogged down looking at everything.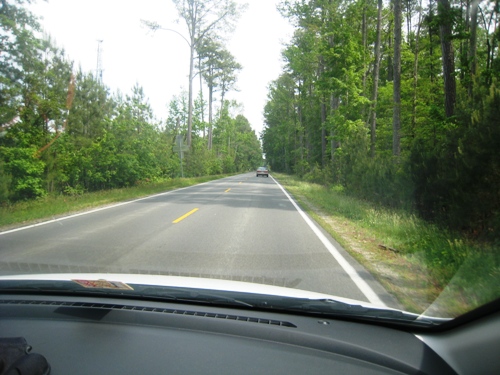 Think of it as the TripTik you get from AAA before you head out on a vacation. The path to take is highlighted for you as well as detours through the city, in case you want to bypass some slow moving traffic. You can go at your own pace, stop when you want, and add or skip attractions as your family decides. (And there are reminders that you don't have to do it all. Pace yourself!)
The Well-Trained Mind is your TripTik for a classical education at home.
For those who don't homeschool, the book serves as a great primer for what has come to be known as "after schooling". It offers great suggestions for enrichment activities and ways to supplement your child's education.
I first read the original 1999 edition when my son was two. I still have it. It's falling apart. Recently, I finished a reread of the third revised edition. I gave a copy to my sister. I am more encouraged by this book today than I was thirteen years ago. And that's saying a lot.
Much has changed in the last decade besides the speed limit on the information highway. The variety of books and curricula available today are huge compared to what us newbies experienced ten years ago. And even in rereading WTM, there's still more to understand and clarify in my mind and practice, especially as we carve a new path into the high school years.
What "made sense" ten years ago looks different now that I'm actually walking it out with my own kids.
Attending Susan's lectures at the Great Homeschool Convention fleshed out a lot of the things that I had just been reading about. I highly recommend them. (You can download them from Peace Hill Press.)
While I don't do everything that's prescribed in The Well-Trained Mind (no one ever could), there is enough direction and substance to equip me with the confidence to go the distance. That is what I took away when I read it in 1999. And that's what I take away today.
I can do this! (And so can you.)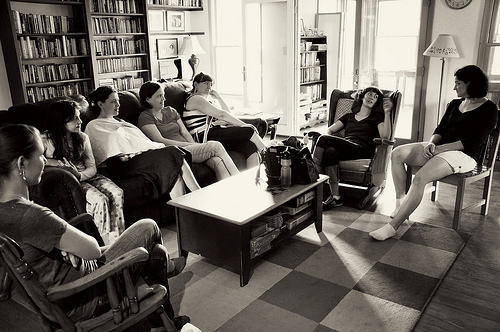 photo source: Heidi
Last month I got a chance to meet Susan in real life, sit in her living room, share dinner, and ask her anything I ever wanted.
(It was reminiscent of the time Dave Ramsey gave me a high five.)
I'm not a groupie in any way. Not usually. But, there are some people who have had a huge influence on my life, and it's an honor when I get a chance to meet them. Our conversations were instrumental to understanding more about how to make our homeschool work better for my whole family.
Heidi, Mandi, Stephanie, Tsh, and I convened at the Peace Hill Bed and Breakfast, shared meals together, toured Colonial Williamsburg, hung out at Peace Hill Press, and had a blogging trip like no other. For me, it encompassed my home, work, and even my family life as I got to hang out with my sister while I was there as well.
You will probably be hearing a lot about this trip as well as my trip to the Great Homeschool Convention in Long Beach a few weeks ago. This year and my recent Extreme Homeschool Makeover has been pinnacle for me, especially as I will have SIX students this next year. Yikes!
And obviously, The Well-Trained Mind has played a huge part in that, now, as it did when I was first beginning. It's been a wonderful road map in getting to know the terrain of homeschooling.
What resource guides your homeschool?
And if you don't homeschool, what questions do you have?
Disclosure: My visit with Susan Wise Bauer and my accommodations at the Peace Hill Bed and Breakfast were complimentary. I am not required to post about the trip. All opinions are my own.