The Afternoon High Five
As an Amazon Associate I earn from qualifying purchases. For more details, please see our disclosure policy.
Do you have an afternoon routine for your family to wind down from school and work? Give them an afternoon high five to make it easy.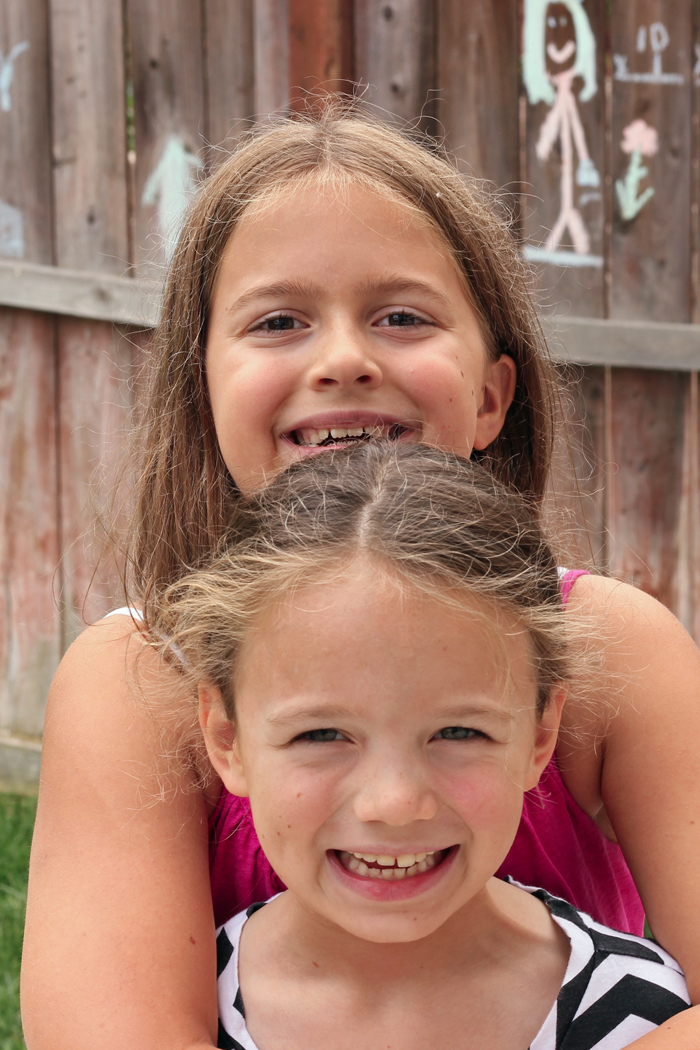 What do your kids do when school's done for the day? Is it a free-for all? Do folks scatter for their rooms and individual devices? Or do you have a set routine?
While every family certainly needs to find what suits them best, routines are good.
Routines are important for kids and for adults. When we have set tasks for certain times of the day, we add a rhythm to life. It helps kids mark the passing of the day and grounds them.
I think routines, just like seasons, add comfort and familiarity to an ever-changing world and remind us of the passing of time.
For a number of years our family has used the Morning High Five and Evening High Five charts to help our kids keep track of their responsibilities at the start and the end of the day.
Establishing afternoon routines
But, what about the afternoon? We need a peg to hang the afternoon on, to mark the passing.
Here is your afternoon high five. It's the ideal checklist/visual for kids to complete after school.
You can print the pre-filled version that lists typical after school tasks or download the blank form and fill it in with the routines that fit your family.
Post the chart in easy view and help your kids establish a new afternoon routine that will give rhythm to their days.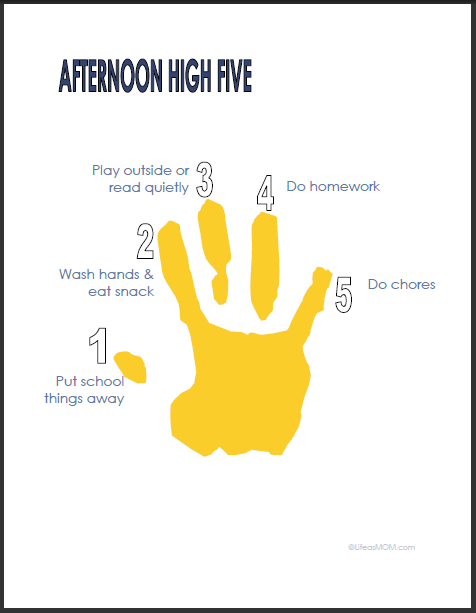 For further reading:
Do you have any tricks for your afternoon high five?
Originally published November 21, 2013. Updated October 18, 2016.