Fighting Dust Mites
As an Amazon Associate I earn from qualifying purchases. For more details, please see our disclosure policy.
Dust mites are a common allergen that can stuff up your nose, tire you out, and make you sneeze. Here are five easy ways to fight back.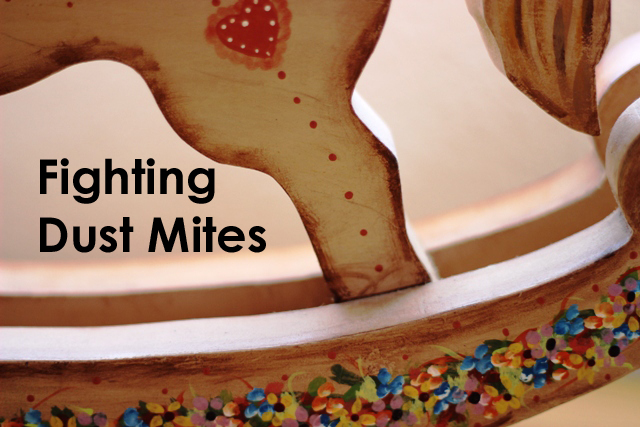 Last week my littlest one had allergy skin testing. This was a new one for us. While food allergies have been on our radar for the last three years, we've never been referred to an allergy specialist. Instead, four pediatricians in one practice gave me casual — and varied — ideas on how to deal with the results of a blood test done when she was two.
When she had a severe reaction last month after eating something I was told was "okay", I requested an allergy referral. Call me an overprotective mother, but I want to know better what we're dealing with, especially with international travel on the horizon.
The skin testing showed no reactions to food allergens, so our next step is a blood test and an in-office challenge. However, in the meantime, we're tackling with the environmental allergies that did show up. The doctor assumed that these were present based on how congested my girl was when she examined her. The skin test confirmed her suspicions.
Yep, dust mites and weeds are not our friends.
Tactics for fighting dust mites
The doctor, a wonderful mom of four kids, offered some very easy suggestions that I can follow to help relieve my daughter's allergies. Obviously, I'm not a doctor, but I thought I would share these with you. If you or someone in your household suffers from allergies, making these simple changes may help.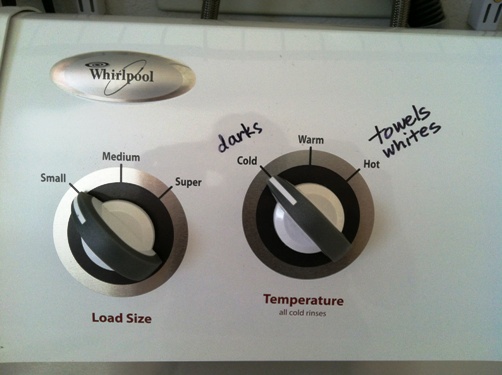 1. Wash sheets weekly in hot water.
This is my goal, but it doesn't always happen. I'm going to be more careful not to skip a week from now on.
2. Cover pillows and mattress pads with allergy barriers.
These covers are not cheap, but they can help. Check out this review of anti-allergy bedding from Good Housekeeping for tips on what to look for.
3. Keep books, stuffed animals, rugs, draperies, and other things that might collect dust out of the bedroom.
I guess there was a reason that I lean toward spartan furnishings. Mock me if you will, but lots of stuff can mean lots of dust. The doc said that anything that can easily be wiped down, like blinds instead of curtains, can help reduce allergens.
Lately, the girls have been growing a collection of "stuff" in their room. This past week we cleared it out. They still have access to the toys and books; they just aren't sleeping in the same room with them.
4. Use a Hepa Air Purifier.
These range in price, starting at $50 for the low end. The doc didn't think we needed something complicated or expensive. She said to get whatever Target had as long as it said Hepa.
We already had an air purifier, so I moved that one into the girls' room. Since several other kids and adults in the FishFam struggle with allergies, I will be hunting for low-end machines to use throughout the house.
5. Put Teddy (or other stuffed animals) on ice.
Remember Teddy? Well, the girl loves to sleep with him, cuddle with him, etc. The doctor knew exactly which "bear from Costco" I was talking about. A night in the deep freeze should cure Teddy of his dust mites. Oh my! Good thing I have that BIG freezer. LOL!
So, there you have it. Five quick and easy things to reduce the allergens in your home. If you aren't allergic to dust mites, then it might not be necessary. I'm not an expert on allergies — yet. But I will be, just you wait.
Since we don't have pets, the doctor didn't address the remedies in those situations, though I am sure those add a different set of challenges into the mix.
What do YOU do to combat environmental allergies?