Your Biggest Money Mistake
As an Amazon Associate I earn from qualifying purchases. For more details, please see our disclosure policy.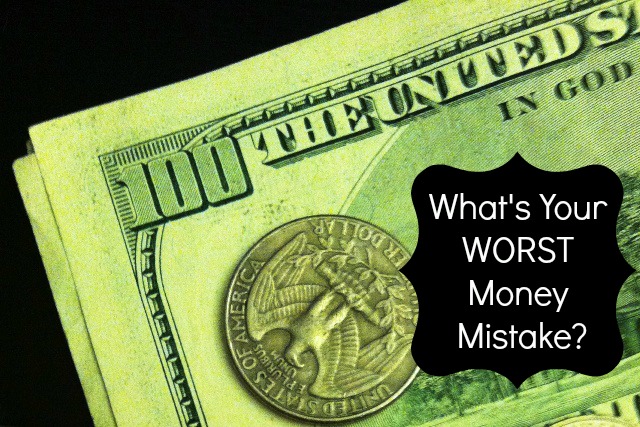 All of us have made mistakes. I'll hazard a guess that most of us have made some money mistakes.
Whether it's a lack of budgeting (been there), spending more than one makes (been there, too) or poor investments (ahem), you're probably not alone in having had some red on your ledger.
FishBoy13 asked me about the stock market crash today. That led to a conversation about investments and speculative financing. Of course, the topic of our rental house came up. It probably ranks very near the top, if not the pinnacle of financial mistakes we've made over the years. And we've made plenty of them. It's the one that continues to hound us.
While I would advise most people against investing in rental property, there are probably plenty of people who do really well in that business. More power to you!
That has not been our experience. There have been a series of tenants over the years who have flaked on paying rent, trashed the house, stolen the appliances, and otherwise left us with thousands of dollars in clean up and repairs. When the court won't enforce a ruling, there's really nothing you can do. Especially when said person skips town.
If you rent, I recommend that you not assume your landlord is sitting pretty. That certainly has not been the case for us. We have lost money on this property every year since we bought it in 2005. If it wasn't a bad tenant, it was something breaking or a roof that needed to be repaired. Currently, we owe more than the house is worth. Once the market and our mortgage match up, we're selling as soon as you can say, "How much?"
That said, I'm thankful that we have (mostly) gotten our finances in order. God has been very gracious. We only invested in one measly rental property, instead of the dozen that we once dreamed of. One headache, not twelve. I'm sooooooo very thankful for that.
I can manage this, as much as it stinks. I can do this. We have a good management company, our personal finances are in order, and we've got a plan to fix this mistake as soon as possible. It still stinks, but it's doable.
Have you got a money mistake to share?
No judging allowed. Just a chance to know you're not alone. Tell us your biggest money mistake. If you solved it in a great way, share that with us, too. We can always use a good redemption story!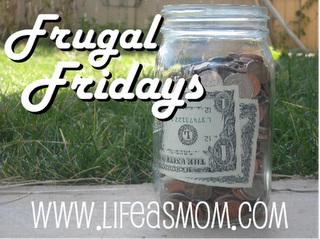 This is Frugal Friday. In an effort to make these weekly financial discussions more interactive, I'm no longer posting a link-up. Feel free to leave a link in the comments. But better yet, chat with us on today's topic.