10 Must-Have Wardrobe Items to Fight the Frump
As an Amazon Associate I earn from qualifying purchases. For more details, please see our disclosure policy.
Are you ready to fight the frump? Check out this winter capsule with 10 must-have wardrobe items for moms wanting to give their wardrobes a lift.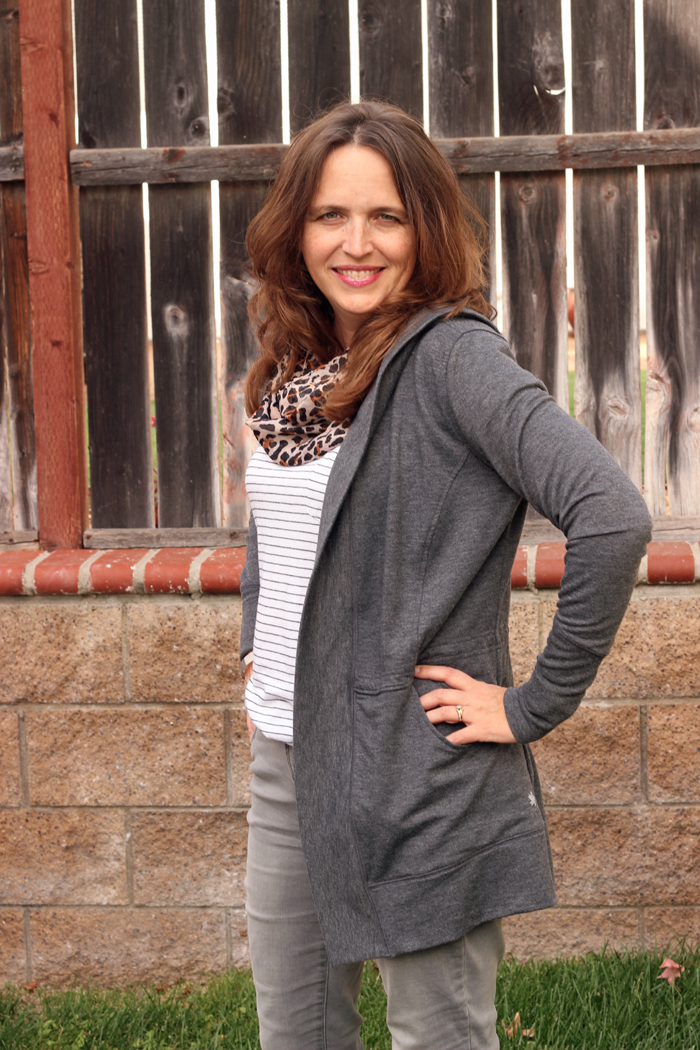 Note from Jessica: As you know it's been almost three months since I started fighting the frump. It's been an amazing and eye-opening journey. I didn't realize how much I had let myself go OR how simple it was to turn things around. I owe much of my success to Alison Lumbatis, a mom of three and recovering yoga pants addict — and creator of the Get Your Pretty On Style Challenges.
If you've read the Fight the Frump series, you know that I invested in Alison's Style Challenges in order to learn more about how to build a wardrobe that I can feel good in. I'm over-the-moon thrilled that Alison has prepared a 10-piece capsule of must-have wardrobe items for moms fighting the frump!
Turns out I pretty much own all the pieces that she included in the capsule — I subbed a couple items — and am thrilled to show you how much versatility you can have from 10 simple clothing items and how skilled Alison is at making it easy to get your pretty on. If you end up wearing one of these outfits, I'd love to see it! Post it on social and tag it: #lamcapsule
The following content is provided by Alison Lumbatis: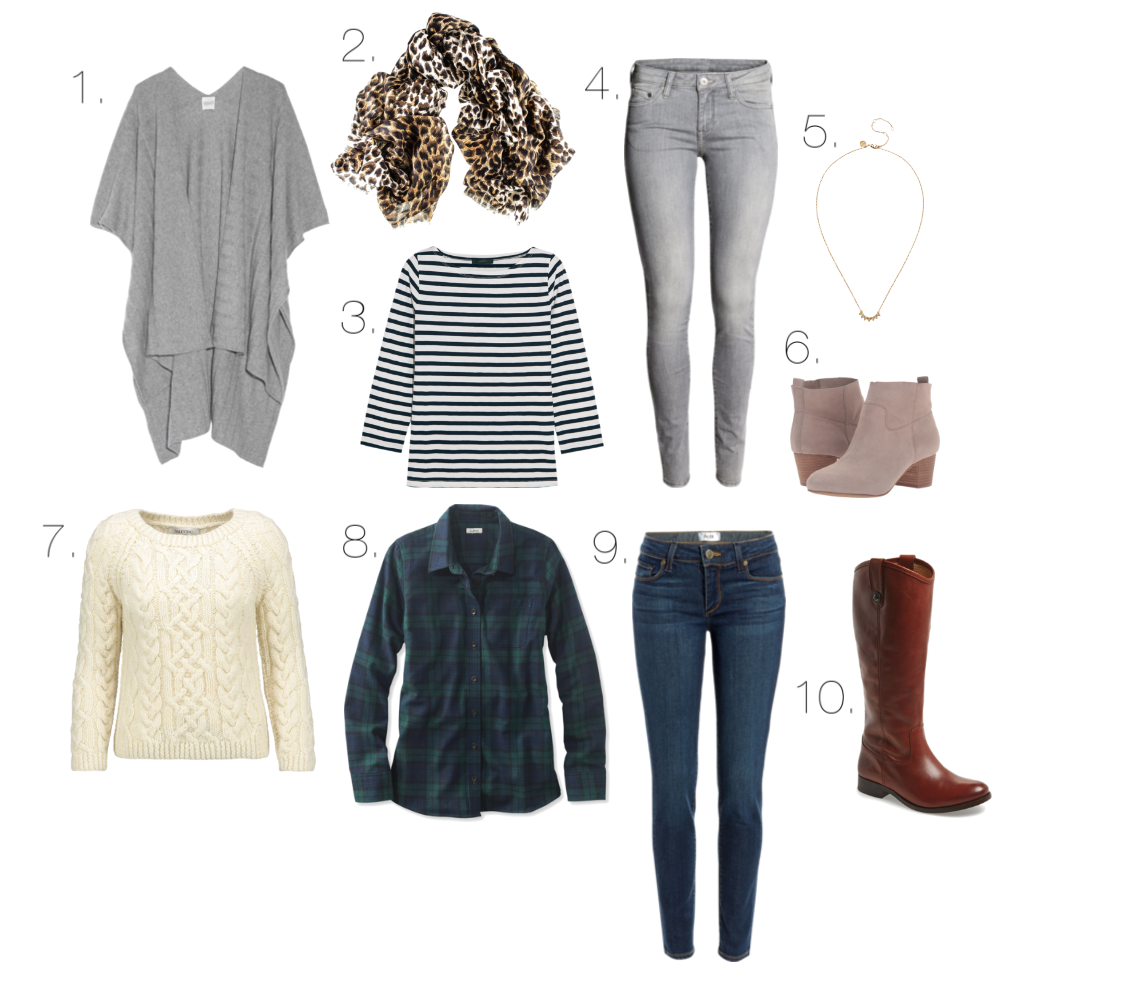 10 Must-Have Wardrobe Items to Fight the Frump
Four years ago, I decided to start a blog called Get Your Pretty On to document my journey out of my yoga pants mom rut. After spending fourteen years working in corporate America, I was afforded the opportunity to work from home which was wonderful in so many ways. Unfortunately it's what also led me to falling into my yoga pants pit of despair!
After about six months of my new work arrangement, I stopped fixing my hair, putting on makeup, and dressing in real clothes. It was definitely one of the perks of working from home but also one of the pitfalls. The worst part? I wasn't even doing anything active that warranted wearing yoga pants. 🙂
My rut was taking a toll on more than my appearance, it also affected my motivation and how I felt about myself. I knew something had to change. The first thing I decided to tackle was rebuilding my wardrobe, but I had NO idea where to start. When I did a quick internet search for everyday outfits for moms, I came up empty. There were plenty of blogs and resources for dressy outfits, work wear and designer outfits WAY out of my budget. But barely anything for everyday casual affordable outfits that I could "do real life" in.
So I set out to change that. I started rebuilding my wardrobe one piece at a time. Why one piece at a time? Because I used to be a terrible shopper! I'd go out and buy a big bag of clothes, come home and dump them out on my bed and realize that nothing in there went with anything else.
I vowed to change that and "shop with a purpose". Everything that I bought had to be able to be paired up in at least three to four different ways.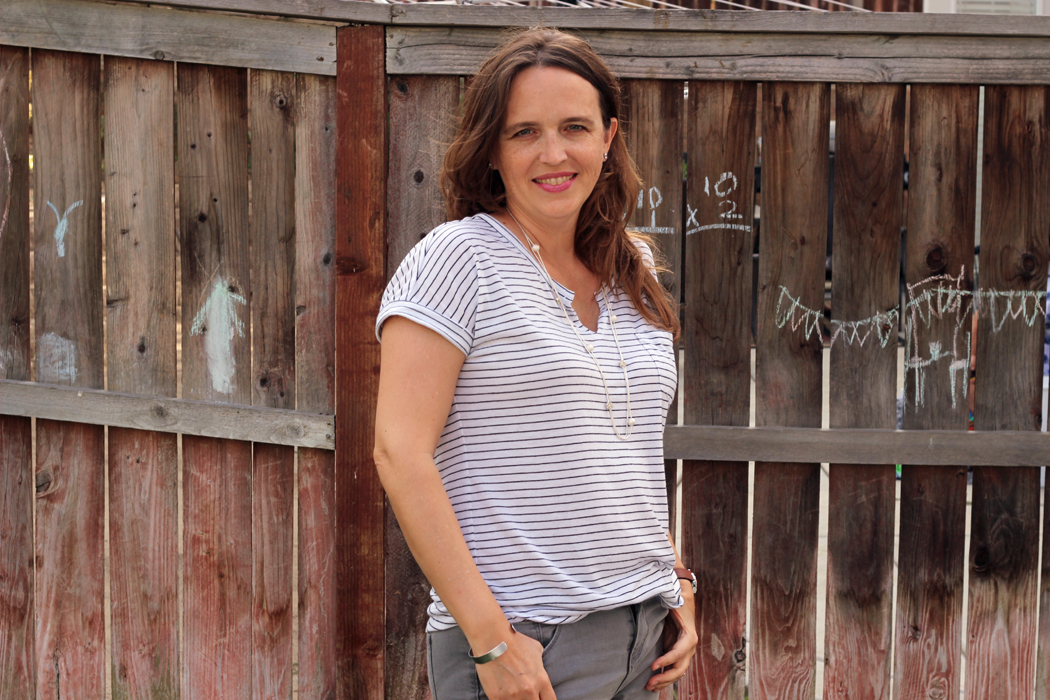 I started with the basics – a great fitting pair of dark wash jeans, quality t-shirts and layering pieces, boyfriend cardigans and comfortable ballet flats and loafers. Slowly I added in accessories like printed scarves, statement necklaces, a pendant necklace and a well made leather purse.
Before I knew it, I had a mix and match wardrobe that worked for just about any of my every day activities.
Fast forward to today, my greatest joy in life (besides my family) is helping other women stuck in a fashion rut. There are few things that make me happier than hearing a woman tell me that she's feeling more confident and her life is easier because she has a fashionable, functional wardrobe full of mix and match outfits.
Most of these women have joined the GYPO Style Challenge, my signature online styling program. Each season I give participants a shopping list of classic pieces and on-trend items that they are free to shop for on their own. They can spend as much or as little as they want, many shop their closets first.
Each challenge builds on the last season, so it's designed so you spend less and less each time around. I also provide a list of links to online retailers for the pieces on the shopping list, if you want more guidance.
Participants have about two weeks to get all of their pieces in place. During that time, our private Facebook group is buzzing with fitting room selfies of women asking for opinions and advice, shopping tips being swapped and new friendships being formed. It's honestly the best part of the challenge!
Once the pieces are in place, it's time for us to style our outfits. Every day for 21 days, participants get an e-mail in their inbox showing them a different mix and match outfit combination created from pieces on their shopping lists. The women post their outfit selfies and show off their newfound style. We also host fun gift card giveaways and regional girls' nights out.
Today, I'm giving you a tiny taste of what a style challenge is all about with my ten must-haves for fighting the mom frump and seven winter outfits created from these pieces.
10 Must-Have Wardrobe Items for a Winter Capsule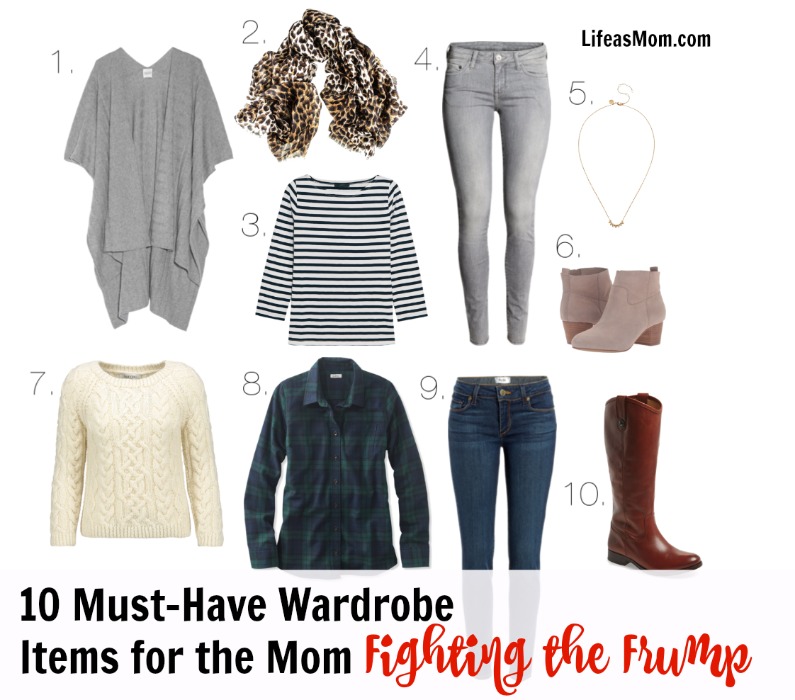 These are 10 must-have wardrobe items that will help you build a great wardrobe and lots of versatility this winter. Shop your closet. Chances are you already have some of these pieces on hand.
1. Gray Wrap/2. Printed Scarf/3. Striped Shirt/4. Gray Jeans/5. Delicate Necklace/6. Ankle Boots/7. Cable Knit Sweater/8. Plaid Button Down/9. Dark Wash Jeans/10. Riding Boots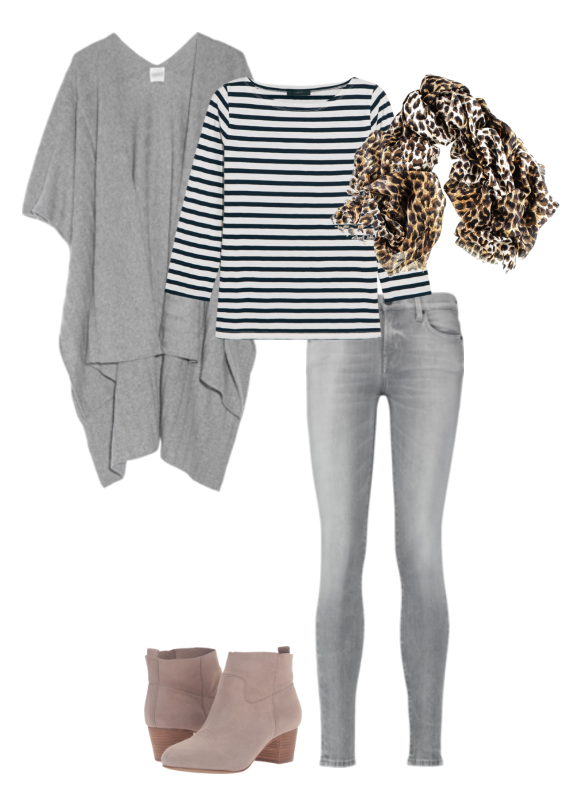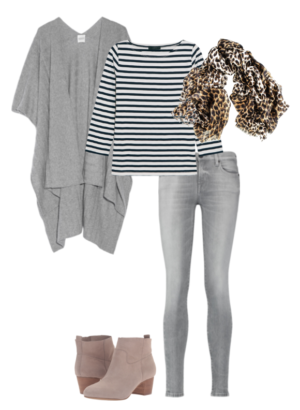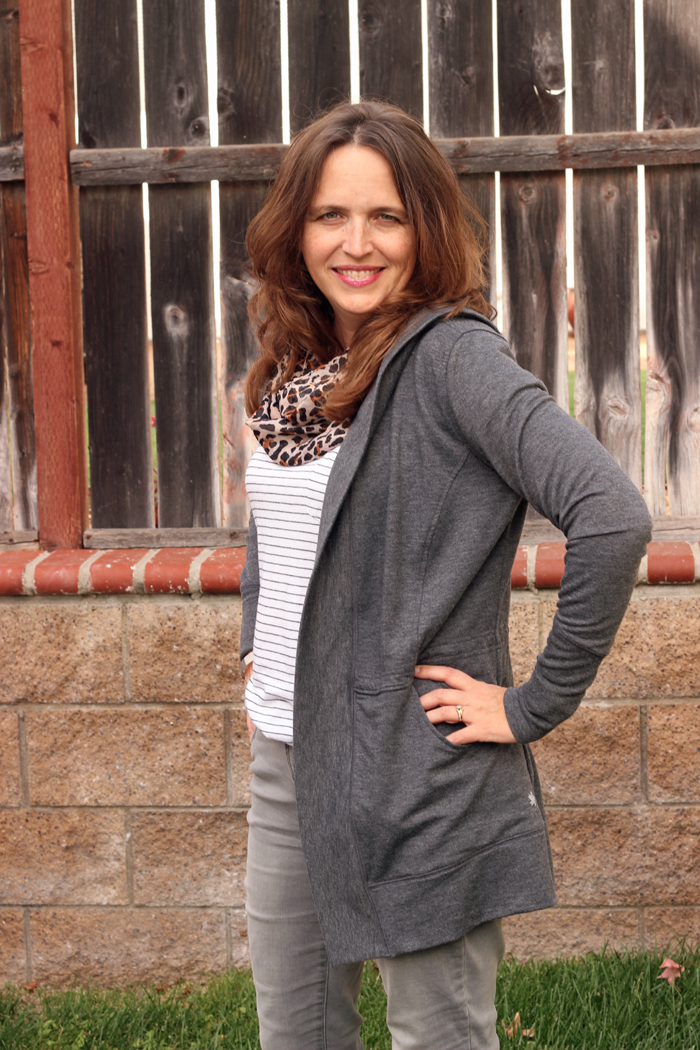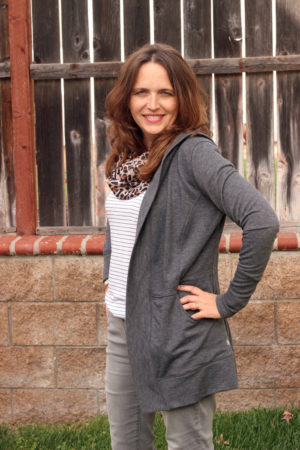 Outfit 1
Wrap + Striped Shirt + Scarf + Gray Jeans + Ankle Boots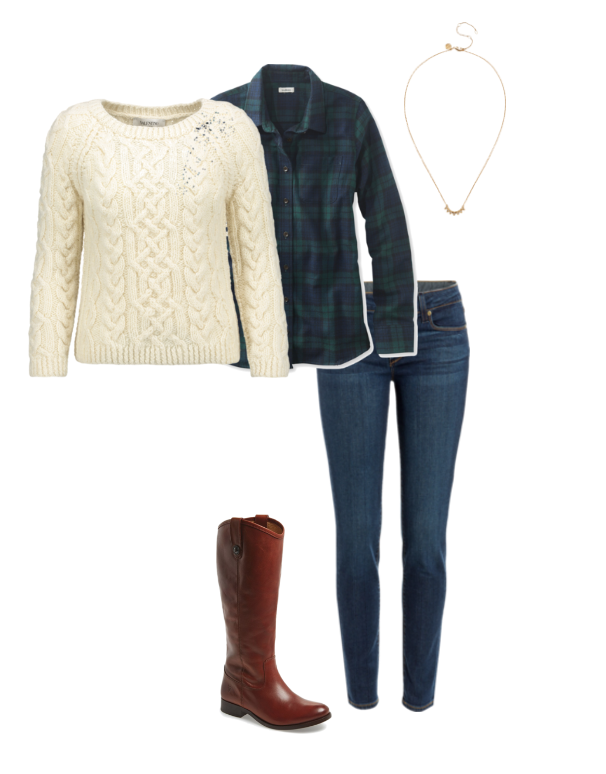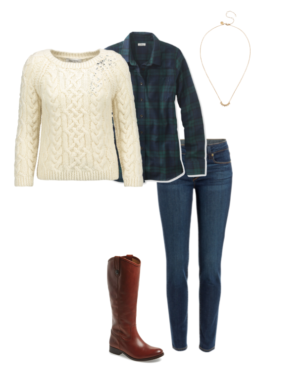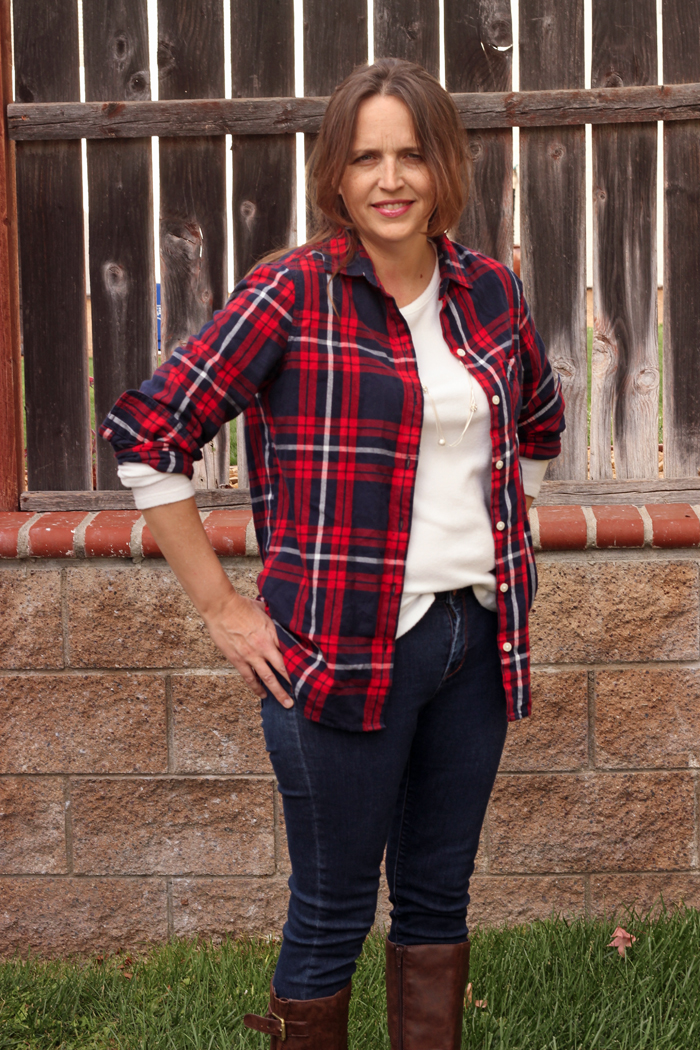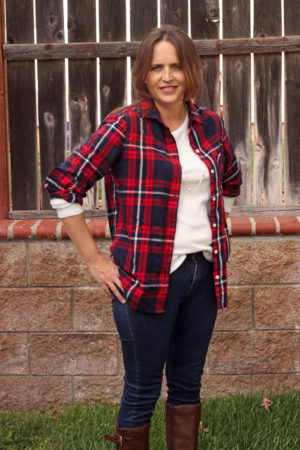 Outfit 2
Sweater + Plaid Shirt + Necklace + Dark Wash Jeans + Riding Boots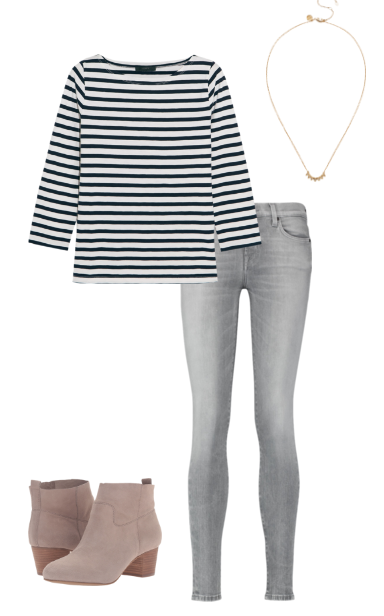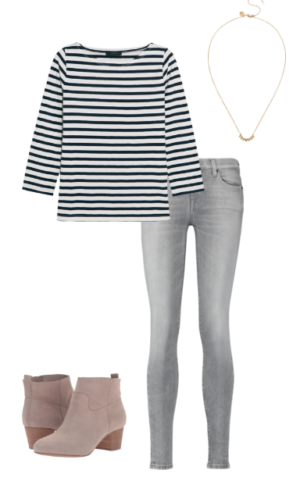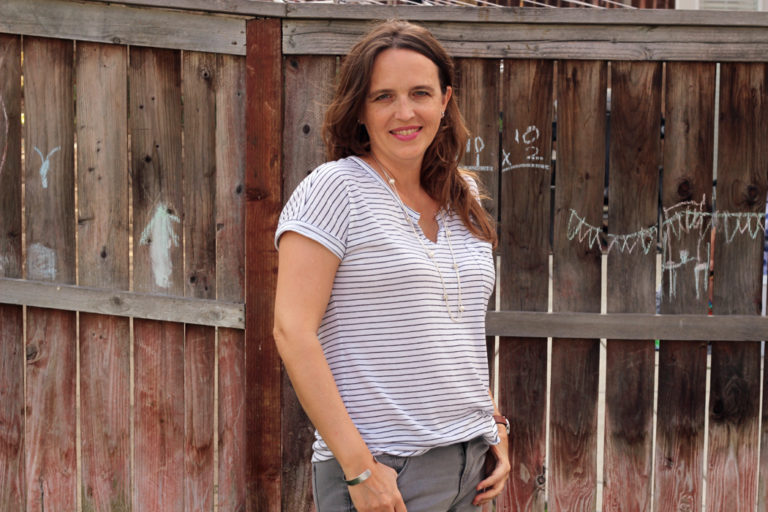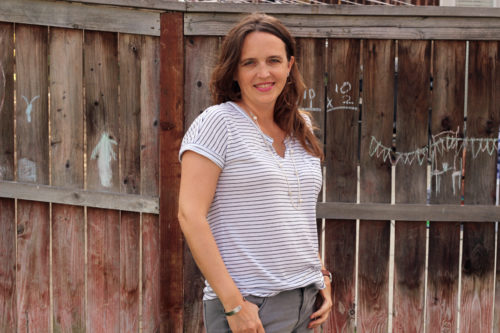 Outfit 3
Striped Shirt + Necklace + Gray Jeans + Ankle Boots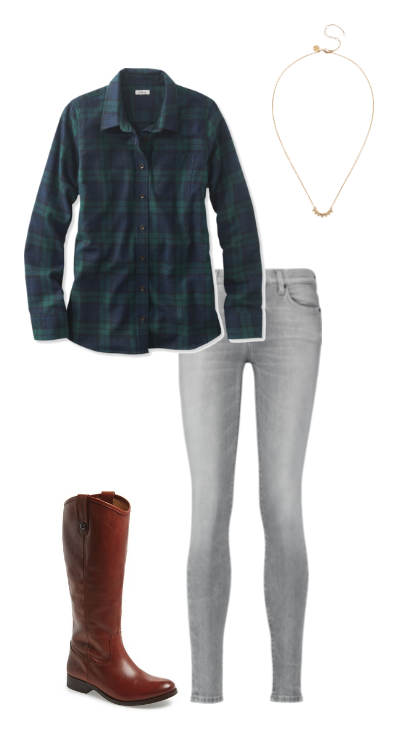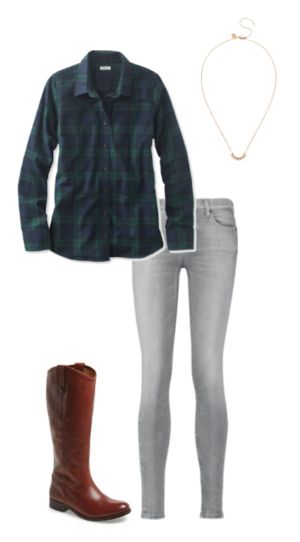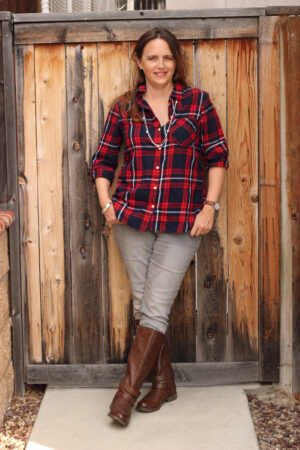 Outfit 4
Plaid Shirt + Necklace + Gray Jeans + Riding Boots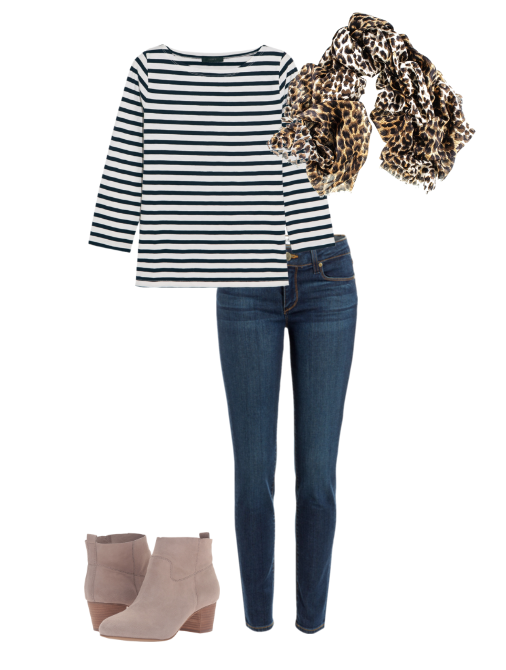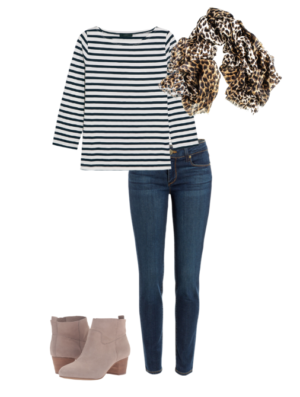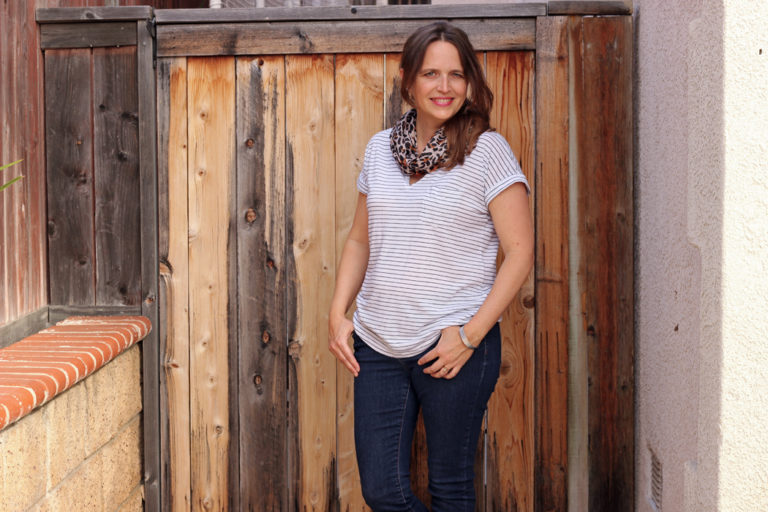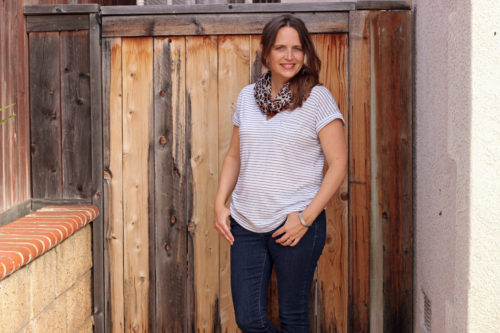 Outfit 5
Striped Shirt + Scarf + Dark Wash Jeans + Ankle Boots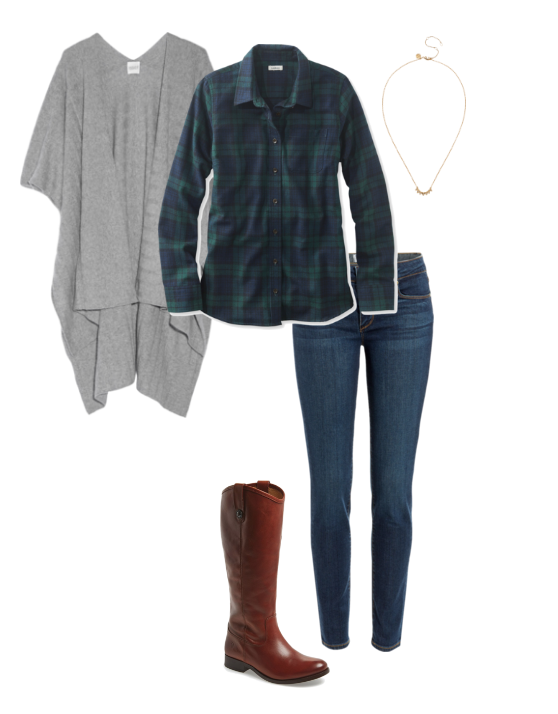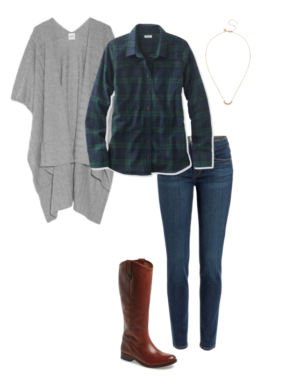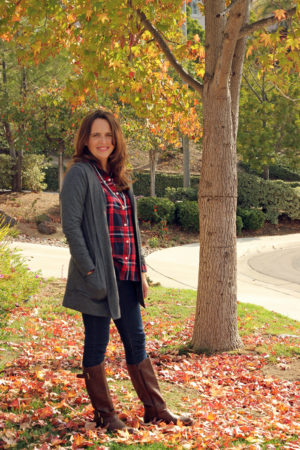 Outfit 6
Wrap + Plaid Shirt + Necklace + Dark Wash Jeans + Riding Boots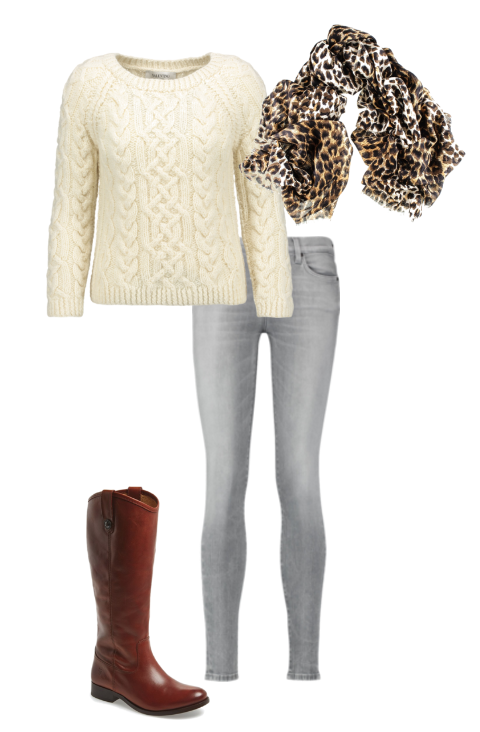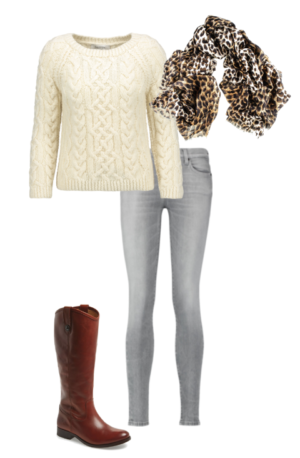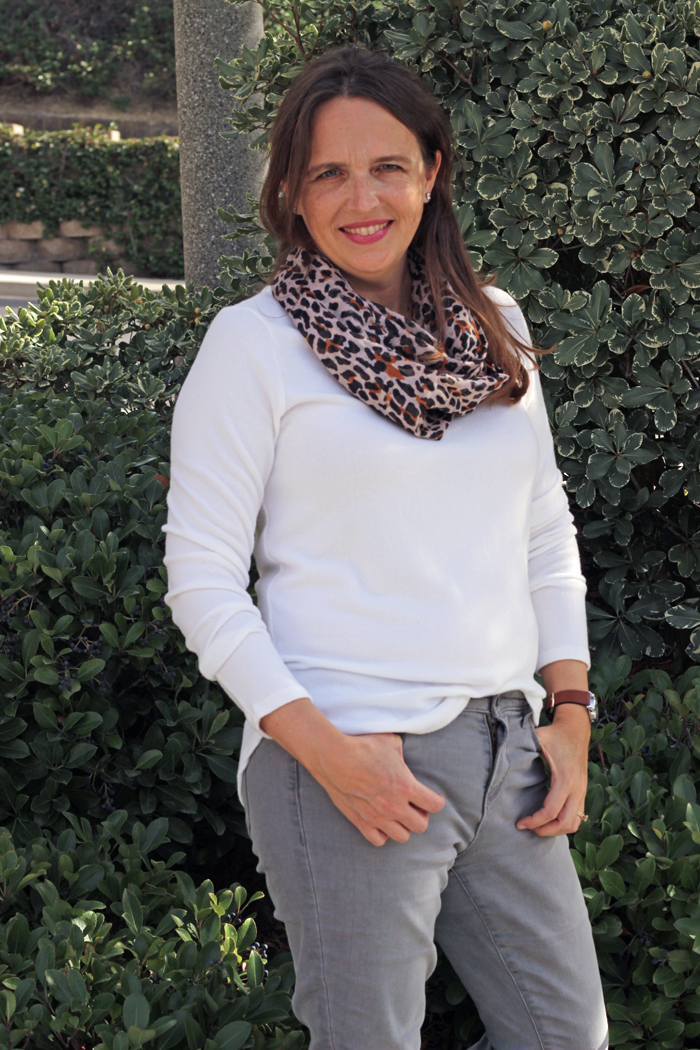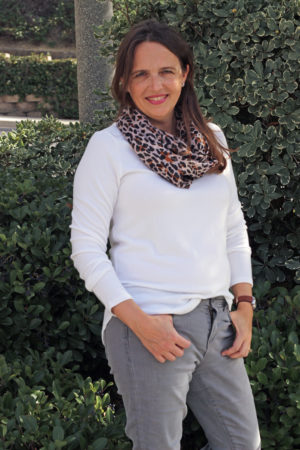 Outfit 7
Sweater + Scarf + Gray Jeans + Riding Boots
Of course in a real GYPO Style Challenge, we have a much bigger shopping list and a lot more variety with our outfits. This mini-capsule shows you how just a few pieces added to your closet can create a multitude of outfit combos! Shop your closet first, then fill in the gaps with new purchases. I'd love to see how you pair up these outfits.
ABOUT ALISON

Alison Lumbatis is a personal stylist and the creator of the blog Get Your Pretty On and the GYPO Style Challenge – a first of it's kind online personal styling program. Her goal is to provide the tools and inspiration to make it as easy as possible for women to feel pretty every day.

Since starting the GYPO Style Challenge in 2014, over 10,000 women in 20 countries have participated. Alison inspires a global community of women to rediscover themselves and embrace what makes them feel pretty, happy and confident.
Like what you see?
If you think you might want a little help in the style arena, Alison is your girl. I have learned so much about how to put together outfits that I feel good in. While it took a little time and some mad money, I'm thrilled that I never have to leave the house looking like a dork again!


Get a GYPO Style Challenge Annual Membership
Registration for the Style Challenge Annual Membership is currently open. I'm so excited! For $147 you'll receive personal styling advice for all of 2017.
Each of the four seasons normally costs $49, or $196 if you bought them each separately. Buying an annual membership is clearly the way to go!
That's 40 cents a day to have someone advise you on how to be stylish in your life as Mom. 😉
Registration will be open until the end of February 2017, so if you're thinking you might wanna do this (I am!) you'll want to make that purchase sooner than later. Don't put it off and then miss the deal. Go here to sign up for the annual membership that will begin with Spring 2017.
Keep in mind that the 2017 Style Challenges don't begin until 2017. While you have access right away to a fun bonus, you won't be able to access any of the clothing shopping lists until the Spring Challenge begins.
If you want a taste of the Style Challenges right away, you can purchase the 14-day starter capsule ($20) or a past season challenge ($19 – $29).