10 Ways to Make the Most of What You Have
As an Amazon Associate I earn from qualifying purchases. For more details, please see our disclosure policy.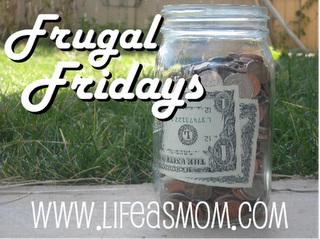 Want to save this post?
Enter your email below and get it sent straight to your inbox. Plus, I'll send you time- and money-saving tips every week!
Times are tough. They have been for about three years. Despite what varying politicians, analysts, and news reporters say or hope, it doesn't seem to be changing too dramatically. But that doesn't mean we can't fight the good fight and do what we can to make ends meet.
The kids and I are currently studying the Great Depression. And while there is much sadness during that time period, there is also much wisdom to be gained by learning from our grandparents and great-grandparents. One of those things would be to make the most of what you have.
You would be surprised at what you can do with a little. And if you're okay with having less than more, you'll do great — and even thrive despite the tough times.
10 Ways to Make the Most of What You Have
Repurpose leftovers into new and different meals. This doesn't have to be Hamburger Surprise. You can make delicious meals by a little creative work in the kitchen. Turn dry bread into croutons or bread crumbs. Transform grilled chicken breasts into chicken tacos. Pot pies and soups are tasty ways to make something out of practically nothing.
Save hand-me-down clothing for the next kid. Don't believe the lie that every kid needs to have brand new clothing every time. Our grandparents would have been shocked. Hand-me-downs do not make one less of a man — or woman.
Convert old furniture into something new and improved. Laura has a wonderful way with microwave carts and other discards. She takes obsolete furniture and makes it useful again.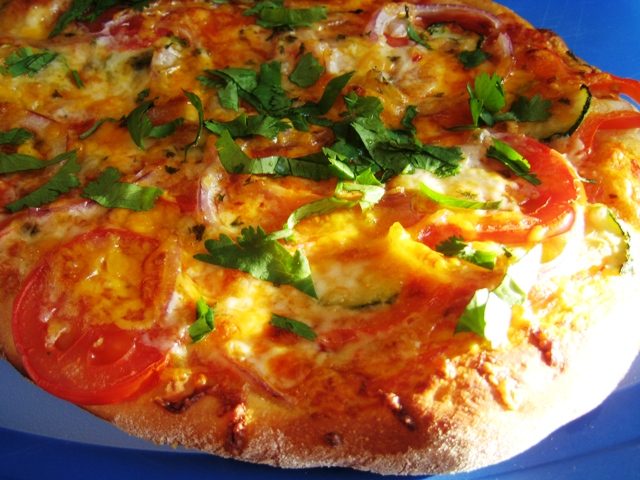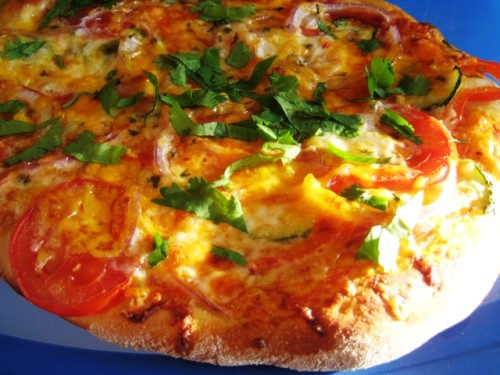 Stretch your meats or go meatless. Make five chicken breasts go farther than you ever thought possible. My friend JessieLeigh shows you how.
Polish your shoes instead of buying new ones and have them resoled when necessary. Remember shoeshine boys? Yes, people used to wear the same shoes until they wore out. If it's a classic, quality shoe, this is a great way to protect your investment. You can easily polish your shoes yourself. For resoling, just google the word, cobbler or shoe repair.
Think creatively about clearance items. Not everything has to be used in the way it's marketed to the consumer. Think outside the box when you see something on a great sale.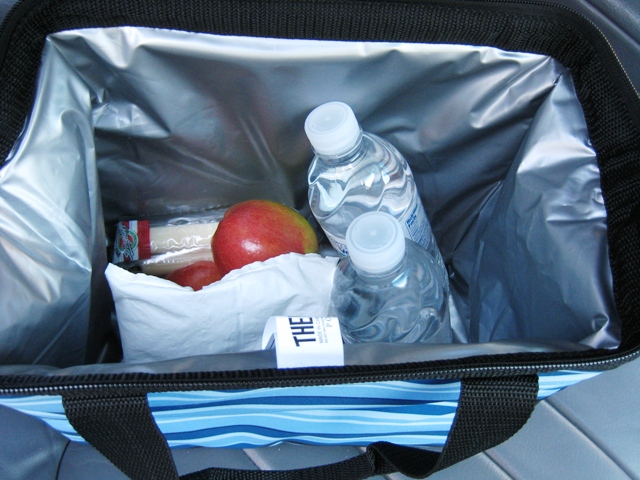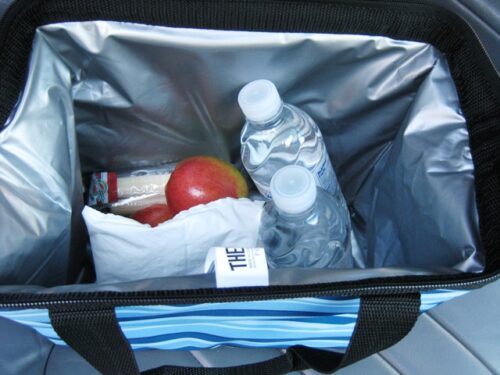 Pack food for the road. Avoid restaurant high prices by bringing food you already have at home. Don't be afraid to mix grocery store purchases with takeout fare for the best of both worlds.
Sell something. Ebay and craigslist are very user-friendly, as long as you use wisdom. You'd be surprised at what income you can generate by selling stuff that is just taking up space. One man's junk truly is another man's treasure.
Make your own convenience foods. It is not difficult to make your own pizza, cinnamon rolls, or instant oatmeal. By making use of the space in your deep-freeze, you can stretch the time investment to last you all month.
Have a staycation. There's no rule that you can't take a vacation and still sleep in your own bed. With Amy's tips, you can plan a rocking vacation — at home. Not only will you save money, but you'll also save all that hassle of packing, loading, unloading, and unpacking. I hate that.
What do YOU do to save money?
Share your favorite money saving idea in the comments or link to your post below.