3 Free Things to Do Anywhere You Travel
As an Amazon Associate I earn from qualifying purchases. For more details, please see our disclosure policy.
You don't have to spend a lot of money on entertainment when you travel. Consider these three things to do anywhere you travel.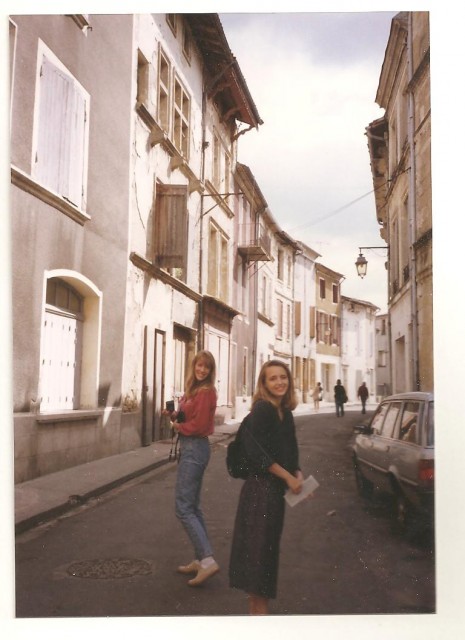 As I've researched our trips to England and France these last few months, I've been pleasantly surprised to find out that children are often absolutely FREE at select museums and attractions. Be still, my-mother-of-many-children-heart.
Since ours is very much a budget trip, we will be taking advantage of the free London and Paris attractions and making those our focus. But, even outside those cities, we plan to do a lot of great things without spending a dime.
In fact, there are some things that you can do for free, pretty much no matter where you go. Check these out:
Take a walk.
Walking gives you a perspective on life that you don't get when you're in the car. You notice details, smell odors, and experience life in a different way — whether you're at home or on vacation.
In college, my friend Sarah and I walked everywhere in Bordeaux in order to save money. It was a great way to keep in shape after all that chocolate we ate, too.
Years ago when we traveled throughout the south of France, FishPapa and I would park the car and walk from one end of a little village to another. It was cheap entertainment and great exercise. Later in Honduras, walking was the only real choice in the little suburb we stayed in.
You can guess what we plan to do in Europe — yep, take lots of walks with the kids. We know that they will see things from a different angle than if we were speeding by in a car.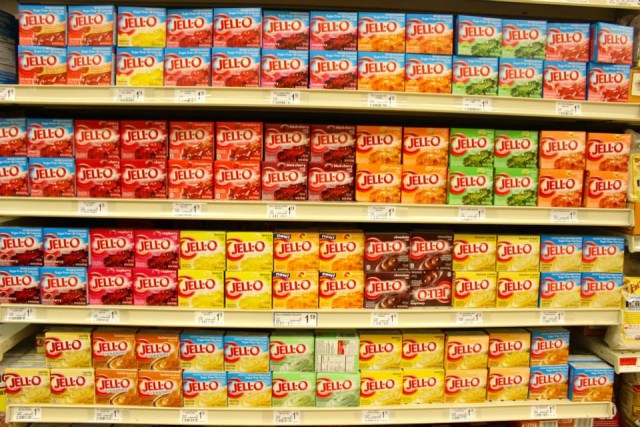 photo source: Delphine Durieux, used with permission
Window shop.
Shopping in another city or another country opens your eyes to what life — and prices — are like. They also offer an interesting form of entertainment.
My French sister, Delphine, took this photo on her recent vacation to Chicago from Paris. This shelf of Jell-O at Chicago's Treasure Island is large by Californian standards. Since it's not a regular item in the French diet, imagine a visitor's surprise.
Take your kids browsing in a grocery store or toy shop. You will learn a lot about a culture by the stuff they buy. My kids have been looking at European stores online and been stunned at prices. It will be really fun to see what real grocery shopping is like.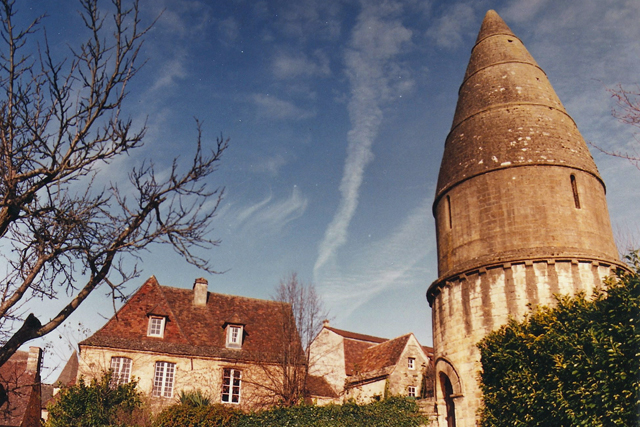 Enjoy the outdoors.
No matter where you go, there's some outdoors green space to explore, without having to pay an entry fee. We've gone hiking in a rainforest in Honduras, strolling through hillside villages in France, and climbing hills in the US. Most places have a few parks to explore with your kids and probably a hill or two to climb.
Just as getting outside is good at home, it's good to do while you travel as well.
Folks ask us all the time what to do when they come to San Diego. While there are plenty of great attractions, the free stuff: playing at the beach and hiking through the hills is typically the most fun for us.
You don't need to spend any money to have fun.
What free thing do YOU enjoy on vacation?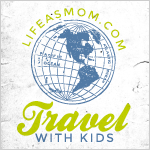 Travel with Kids
This is part of the Travel with Kids series. Every day in October, I'm posting tips, tricks, and tutorials for making all your travels fun, frugal, and family-friendly.
Be sure to read through the archives in case you missed a post.