A Wee Taste of Scotland
As an Amazon Associate I earn from qualifying purchases. For more details, please see our disclosure policy.
We spent about five days in Scotland, all told, and our day at Loch Lomond was stellar, despite fickle weather. Our wee taste of Scotland was superb!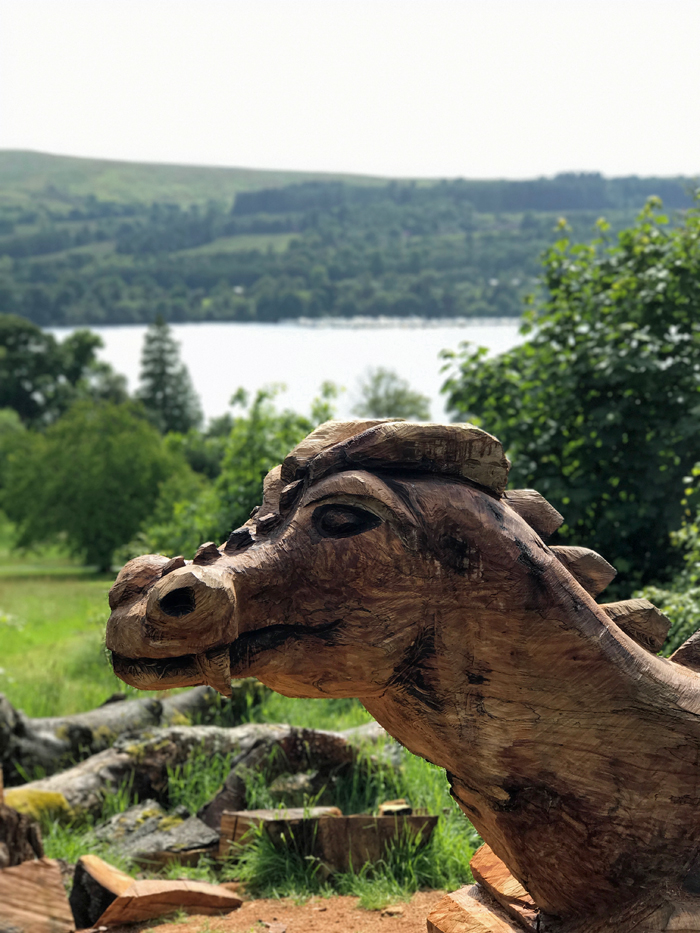 So, last I left you in my tale of our epic UK roadtrip, we had spent a few days in Edinburgh, the capital city of Scotland. All told we had about five days in Scotland and wished we had been able to explore more.
That's one of the downsides of traveling in a herd: you don't have the flexibility to change at the spur of the moment. That said, we now know we want to go back! Soon!
Scotland was beautiful. After we left Edinburgh, we had hoped to stop at Stirling Castle, but due to time constraints we whipped across the countryside to Loch Lomond instead. We loved it!
We stayed in the nearby town of Dunbarton and regretted not having booked more time there. We're going back, I tell ye! The Premier Inn there was one of the best we stayed at — I think we were in 12 different PI locations.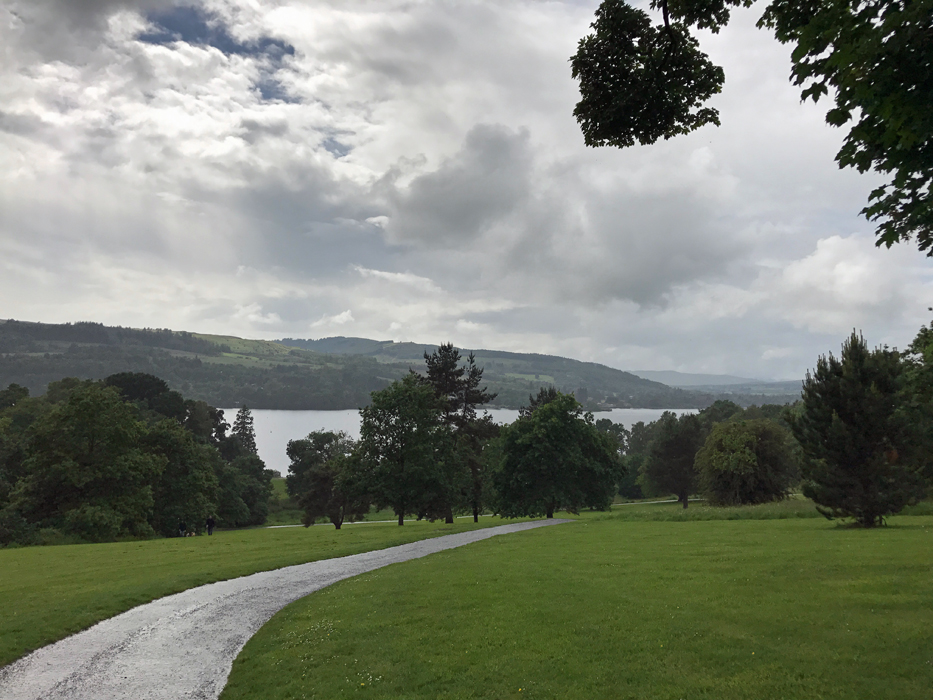 Our day at Loch Lomond was probably one of the most memorable. The Loch is absolutely gorgeous and goes on forever. We parked, pottied, and picnicked in Balloch Castle Country Park. It's a beautiful locale with plenty of exploring for kids and adults and dogs to do.
The park has a fairy trail, made up of wooden statues carved from fallen trees. Really fun!
This particular day was the one day in a month that the heavens dumped rain on us in torrents. I was sure that we could wait it out, but the locals at the dock's snack shop packed up. We figured they knew better than we so we headed back to the car in pouring rain. Of course, the clouds parted just as we'd loaded everyone back in the car, sopping wet.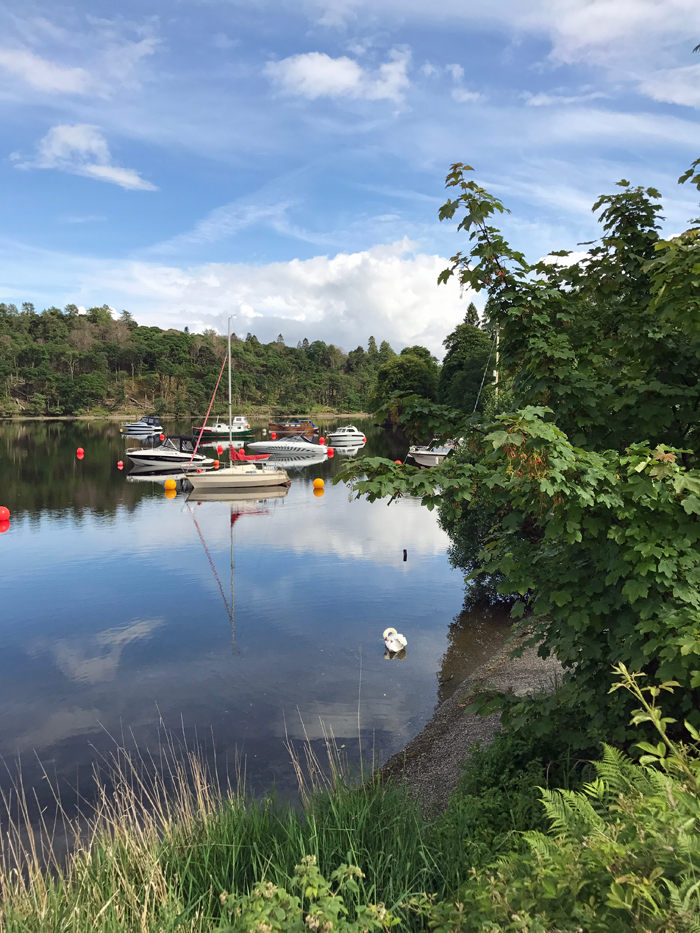 The kids were tired and wanted to head to the hotel, but FishPapa and I wanted to explore some more, so we stretched them as long as we could.
On the way to the hotel, we made a dinner reservation at the Stables, another Trip Advisor find of mine. After we got dried and settled at the hotel, we headed back out for a late dinner.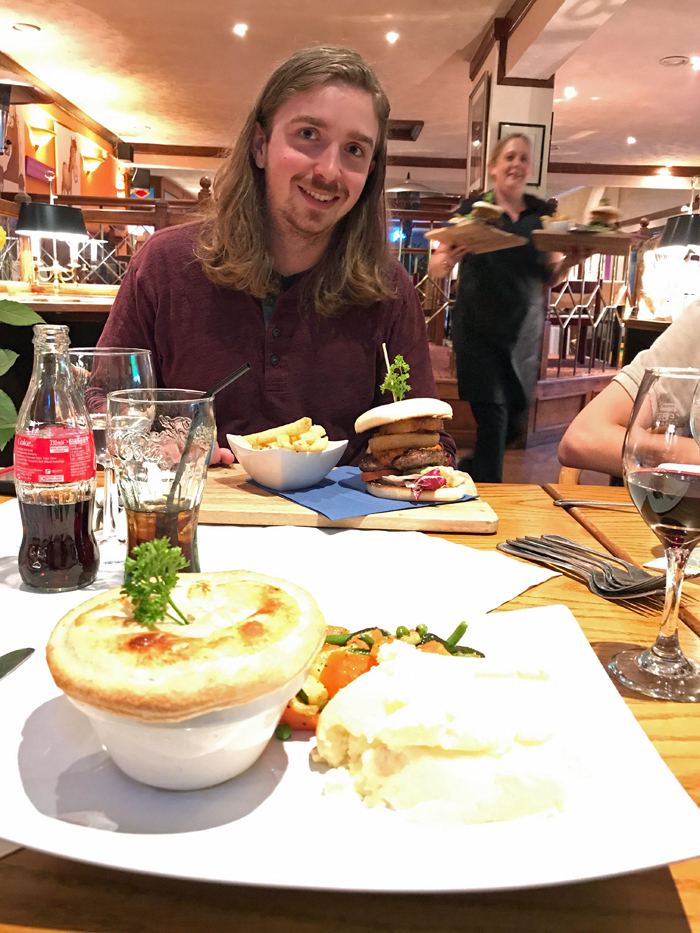 Turns out it was Burger Night! The boys and Bryan got huge burgers with drinks. We were stunned that a restaurant would include the beer list in their weekly special. They ordered Coke, Irn Bru (the Scottish national soda), and Guinness respectively, and declared it their favorite restaurant to date.
And yes, eating in the UK was a fantastic adventure!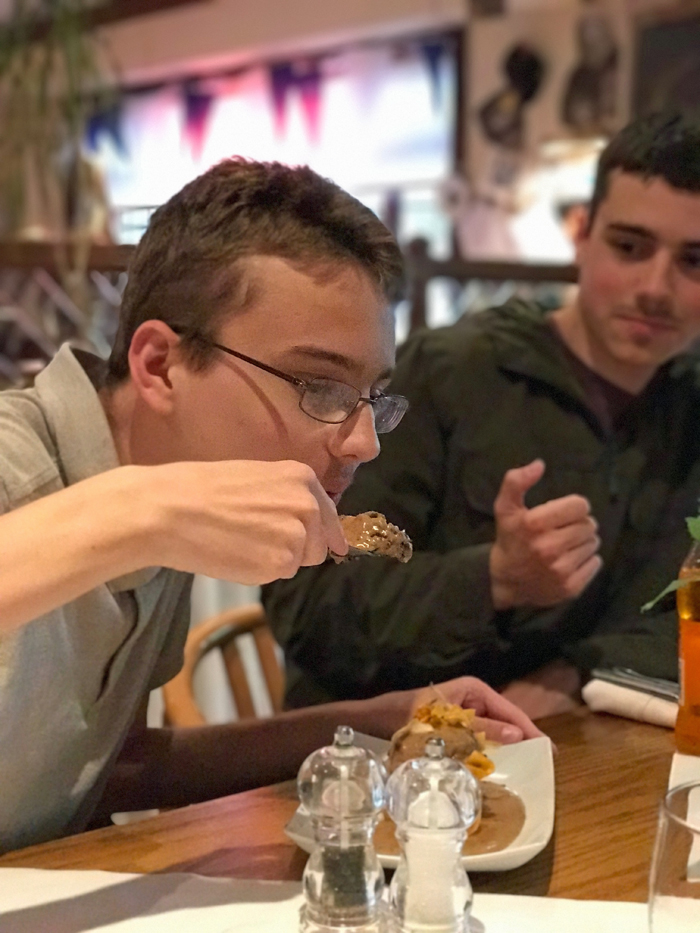 We also ordered Haggis, Neeps, and Tatties to share. The boys, FishChick11, and I all tried it. The youngest and oldest in our party opted out. The consensus is that haggis tastes like a really spicy meatloaf.
The waitress was super kind to explain different specialities of Scotland and when we ordered a Sticky Toffee Pudding to share for dessert, she brought us some tastes of other regional specialities, like tablet. It went down as a great day and a great meal!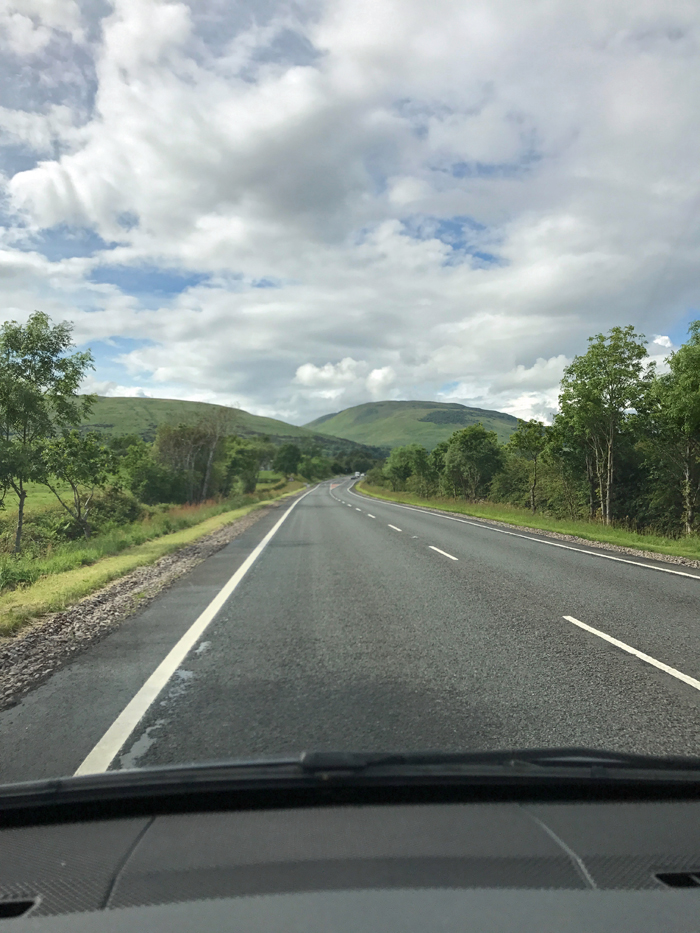 The next day found us making our way to The Lakes District and wishing we'd planned more time in Scotland. Did I say that already?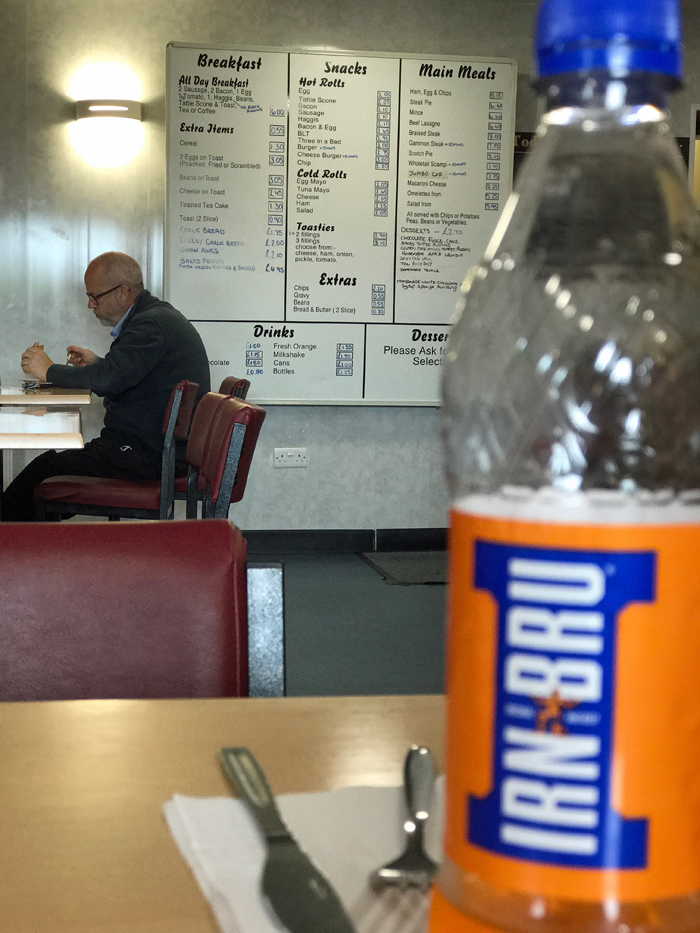 On our drive, we found ourselves on a road without a ton of easy-to-find restaurants. Trip Advisor told me that there was a lorry park with a great restaurant so we made our way that direction. The portions were huge and the prices very reasonable. Who knew? One of the boys even had haggis with his full breakfast! When in Scotland….
All in all, our wee taste of Scotland was so much fun and full of great memories. And good food. Ha!