Anna & Elsa Costume Tutorials (FREE Design Template)
As an Amazon Associate I earn from qualifying purchases. For more details, please see our disclosure policy.
Is someone in your home pining to "let it go" for costume parties this fall? Are you hoping to make an Anna costume but are stumped by the design? You asked for a template, we answered.

Back in January, when things were very FROZEN at my home in Virginia, my girls fell in love with Disney's Frozen and requested a Frozen themed birthday party.
FishMama and I put our heads together to do a little planning for food and costumes. While Fishmama tackled the Frozen Party Menu, I came up with a design for some DIY Anna and Elsa costumes that don't require you to be an amazing seamstress. I'm certainly not.
Over the past several months, we've received several emails requesting a template for the design on the Anna Costume. When I made mine, I drew a freehand template and never transferred it to a PDF form for sharing. After we got yet another request this week, I decided to throw one together to share with you all.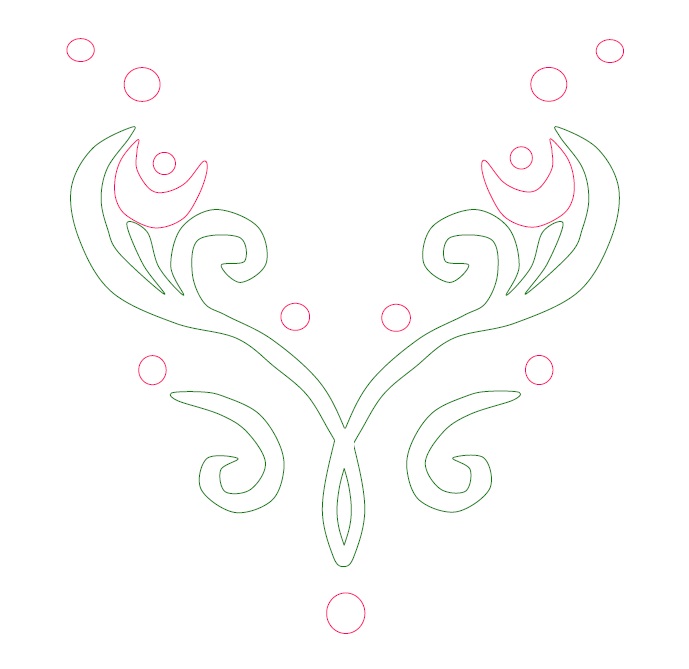 This template doesn't match my daughter's costume exactly– mine was a little more detailed. However, it gets the job done and mimics those that you can find in the store. Also, please note that you still made need to adjust the size according to the size of your costume. But, at least it will give you a framework to start from as you personalize your own template.


– Janel is a stay-at-home mom of two daughters in Santa Barbara. Raised in a budget-conscious and DIY-minded family, she blogs about motherhood, crafts, and living on a law school budget at Life with Lucie and Ella.