Pregnancy & Surviving the Heat of Summer
As an Amazon Associate I earn from qualifying purchases. For more details, please see our disclosure policy.
The following is a post from LifeasMOM contributor Lauren: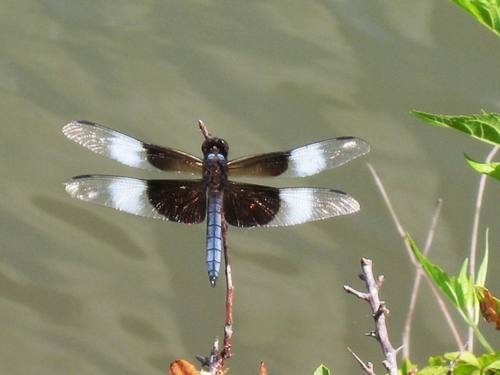 I've been pregnant several times throughout the hot summer months. With morning sickness. In North Carolina.
Heat + all-day morning sickness = a hot, irritable mama
So what do you do if you are pregnant during those 95+ degree days and you have children who need to go outside and run off some energy?
This was my exact scenario last summer. I was expecting our 4th baby and I never wanted to go outside. The ice cold air conditioning just begged me to stay in so I wouldn't be miserable. At the time, my children were 5, 3 and 15 months, so they definitely couldn't be outside alone. But I just knew I was going to feel all kinds of awful if I stepped foot outside.
So I had to muster up the strength to get myself and my house-bound children into some fresh air.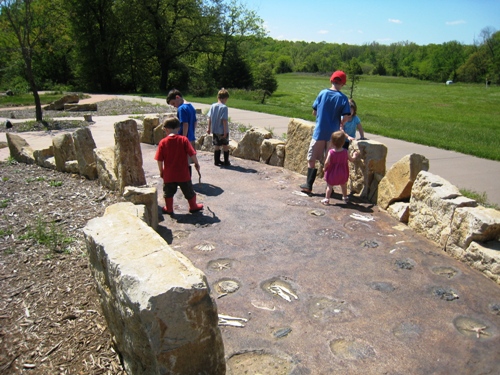 Here are a few tips I learned during that hot, nausea-filled summer:
Drink plenty of water and eat tons of protein before going outside.
Dehydration can make nausea unbelievably worse, so make sure your water bottle stays full. Before going outside, make sure you've eaten a protein-rich snack: peanut butter crackers, a few ounces of cheese, a handful of nuts, a cup of milk. Don't set yourself up for disaster by battling the heat with an empty pregnant stomach.
Plan outside time just prior to nap time.
It's well known among parents that children sleep extra well when they've worn themselves out from all of that running outside. Plan accordingly and you can lie down for a nap also.
Don't go far from home.
When you're pregnant with constant morning sickness, there's no need to go across town to the park. If things go south quickly, you need to be close to your own home.
Make sure you stay in the shade.
The heat from the sun is unbearable when you are pregnant and sick! Find a chair and sit in the shade while the children play. Sit on the porch while they draw with sidewalk chalk. Blow bubbles from the shady steps on the back deck. Whatever you do, stay out of the direct heat of the sun. It's better for your skin, and better for that unrelenting nausea.

Wear sunscreen.
I have ridiculously fair skin. I'm one of those people that can burn in just a few minutes outside. But the worst? Being sunburned when you're pregnant. It's miserable! Diligently put on sunscreen so you save yourself from the discomfort of sunburn.
Keep your feet wet.
Your feet being wet can be unbelievably refreshing! Keep them in the edge of the plastic kiddie pool while the little ones splash. Let the kiddos run in the sprinkler and make sure you're in its path of water. Get out the watering can and let your little one 'water your feet' over and over again.
Set a timer.
If you truly just don't want to be outside, set a timer for 10 minutes. Let your little one swing, play in the sand box or ride her tricycle for 10 minutes and then head back indoors. She will have had some fresh air and a few minutes to use up some of that never-ending energy. Sometimes it's easier to do something when there is a definite end in site.
I'll readily admit: I had to give myself a pep talk before I could even consider going outside last summer. And it's a serious understatement to say I didn't always have the best attitude. But I did find that I was so proud of myself for making the effort once the kids played and we were back inside.
What are your tricks for surviving the outdoors when you're pregnant and chronically feel sick?

– Lauren Hill is the 'Mama' behind Mama's Laundry Talk and loves all things laundry.