10 Things You Can Make Yourself and Save Money
As an Amazon Associate I earn from qualifying purchases. For more details, please see our disclosure policy.
DIY can be a great approach to saving money and living better. Consider these 10 Things You Can Make Yourself and Save Money.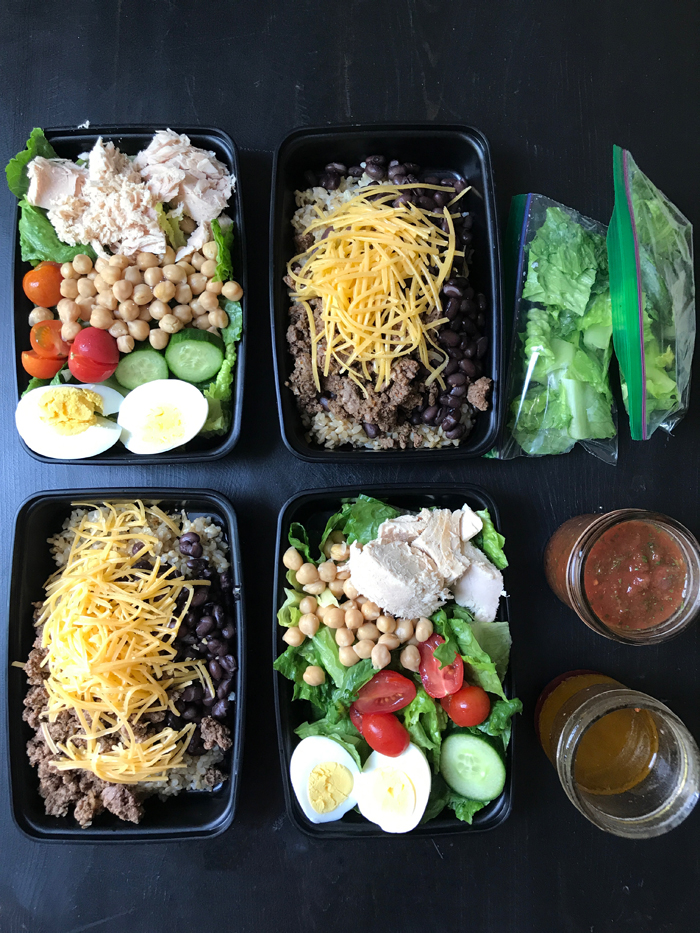 I'll never forget the first time I saw my husband demolish the inside of a house — the one he was living in — and put it back together better than it was in the first place. You can do that?!
Yes, yes, you can. If you know what you're doing, you can also save some money at the same time.
DIY isn't always the cheapest way to go, especially if you don't know what you're doing. But, there are many, many simple things that you can do or make yourself in order to save some money. Oftentimes, the making and doing become a form of entertainment or other creative outlet, so it results in dual-purpose economizing.
Do-it-yourself-ness is kinda how we Fishers roll, but I know some people are worried that they can't do it. Here I present ten simple and frugal things you can make yourself that you can't mess up.
10 Things You Can Make Yourself and Save Money
Frozen Foods
Let's face it. All of us have been tempted by the wonders lurking in the frozen food aisle. Dinner ready in 30 minutes without breaking a sweat? Sign me up!
Over time, however, I've learned that making my own frozen convenience foods is cheaper, tastier, and healthier. You can easily make your own "tv dinners" for a fraction of the cost.
Grab this freezer cooking planner so that you can make the process clean and simple.
Travel reservations
Fifteen years ago, we paid good money to have a travel agent book plane tickets. I laugh at that now. The internet has made travel planning so much easier and affordable!
Now with high speed internet widely available, the average Joe (or Jane) can make his or her own reservations and save a pretty penny. You can use a booking site, like Expedia or Booking.com or go straight through the airline or accommodation sites.
Often times you can save a pretty penny going directly through the airline or accommodation since they have to pay referral fees to those conglomerates.

Homemade Salsa
We are huge fans of Mexican food around here. As a result I mix up a batch of salsa at least once a week. The homemade variety costs a fraction of what we'd pay for store-bought salsa — and tastes so much better!
See how easy it is to make homemade salsa!
Hand scrub and other toiletries
Hand scrubs and other toiletries cost an arm and a leg at a boutique or department store, but you can mix up your own for pennies with regular pantry items like sugar, salt, olive oil, and lemon zest.
Household cleaners
Gramma knew best. Vinegar and baking soda are safe, natural cleaners that cost mere pennies. I buy huge containers for cheap at Costco and now mix my own multi-purpose cleaner. Most days I just use vinegar in a spray bottle!
Clean Mama has some great recipes here.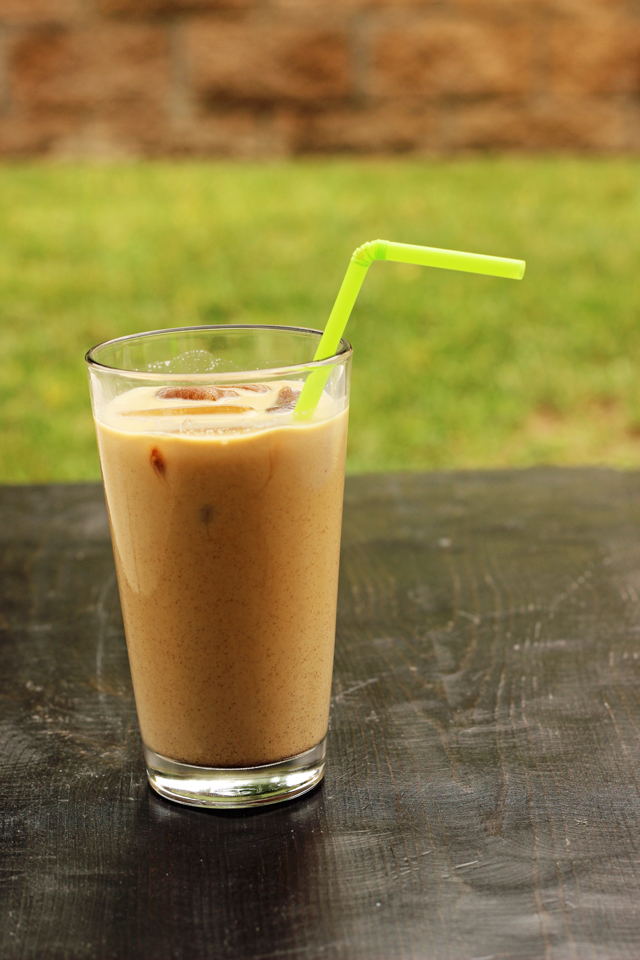 Iced Coffee Drinks
A run through Starbucks can cost a pretty penny. It's a fun indulgence, especially in the summer, but better enjoyed made at home. Anytime you make coffee or espresso drinks at home, you are saving yourself more than a cup full of change!
Check out these tips for Making Iced Coffee Drinks at home.
Birthday Cakes
As a child, I always thought bakery birthday cakes were "the thing" to celebrate a special day. Until I realized that their buttercream didn't really contain butter. AND I could make better for cheaper at home.
Making your own birthday cakes is easier than you think!
Gifts
Presents don't need to be elaborate or expensive in order to be heartfelt; they can be beautiful things you can make yourself.
Putting together a simple gift basket takes only a few minutes. Something as simple as Small Notebook's homemade chocolate syrup in a pretty jar would please any chocolate lover. If you've taken advantage of recent back to school sales, you may want to peruse these creative ways to turn office and school supplies into gifts.
Gift giving doesn't have to be expensive! Head here for more DIY Gift ideas.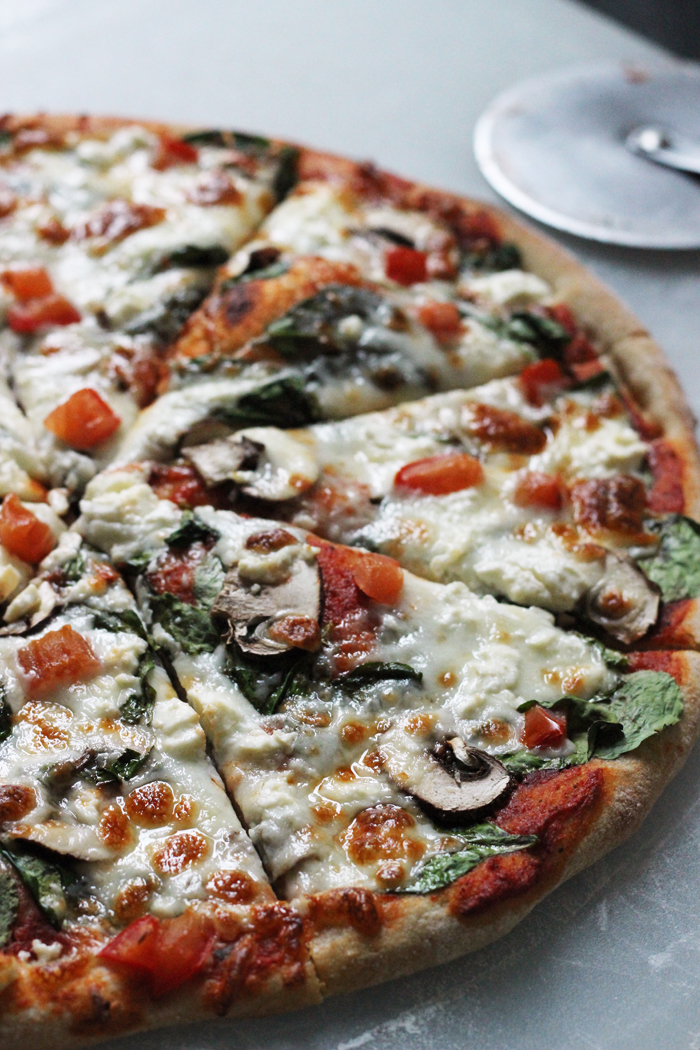 Homemade Pizza
Homemade is a weekly cheap treat at our house. It's really easy once you get into the habit of mixing up your own dough. Tastes better, too!
I've got a huge archive of pizza recipes that you can make at home. Never worry about tipping the pizza guy again!
Boxed Lunches
Going out for lunch is a fun thing that I will never completely give up, but it adds up quickly. For those who are away from home at lunch time, it can run at least $25/week.
You can easily make your own lunches at home — and pack them in these cute little black boxes. The resulting boxed lunches are simple, elegant, and much less expensive than their fancy, restaurant counterparts. And better for you, too!
A couple years ago, I realized that I could make a batch of lunches at one time, instead of making them every night, a chore I often forgot to do, much to my money-saving chagrin.
Originally published July 24, 2009. Updated July 10, 2017.