You Can Get Out of Debt
As an Amazon Associate I earn from qualifying purchases. For more details, please see our disclosure policy.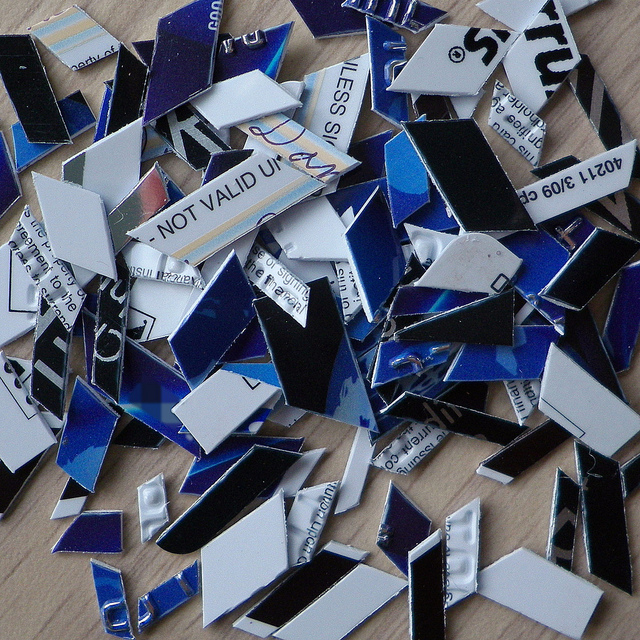 Photo credit: Daniel Oines by license
As a college freshman, I was able to get a credit card in about five minutes. How ironic that ten years earlier, my mom, a college instructor with a Master's Degree, couldn't get one because she didn't have a full-time job.
What a switch that a bank was willing to give me a line of credit, uneducated and unemployed, when only a decade before my mom couldn't even write a check — for money she had in the bank — without two forms of ID, one of which needed to be a credit card for which she wasn't eligible.
Times have changed. And I wish I had never seen that credit card booth with its free water bottle and a few coupons for fast food.
Oh, I was responsible enough. I paid it off every month. I didn't buy frivolous things. But, it eventually became the source of much stress and heart ache. We lived to tell the tale of getting OUT of debt, but it was hard work.
Back in the old days, I often told myself that I should pay it off. I should get out of debt. It was a should but not really a must. Or even a can.
Should you get out of debt?
I hear people say this all the time: "We should really pay that off." But their hearts aren't always in it.
Let's think about it differently: Must you get out of debt? You might be in that position and know it already. That is half the battle. Decided to fight the good fight, however hard, is a great step in the right direction.
Lest someone feel like I'm bossing them or guilt-tripping them about their spending habits, let me rephrase again.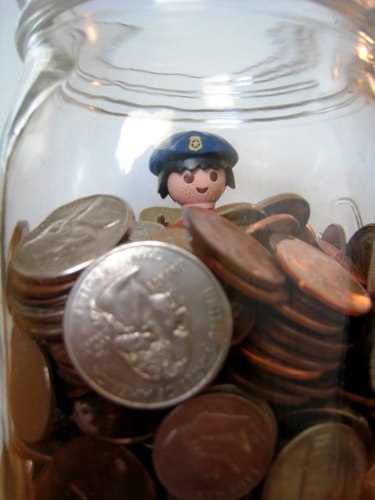 You CAN get out of debt.
Yes, yes, you can. I don't need to convince everyone. Many of you already now that you should, must, and can. And you're doing what it takes to make it happen.
But, some of you make a lot more than the rest of us. Some of you are carrying balances you don't need to carry. Some of you really can get out of debt, and I want you to think about doing it. You can do it.
(Please hear my empowerment voice, not my nagging, guilt-tripping voice.)
If you are in debt and you have the means to get out, I want to encourage you to do it.
By means I am referring to the fact that you have "an income to sufficiently pay for your basic needs with a bit extra to pay down debts instead of buying stuff you really don't need."
Here's why:
1. You will have a freedom you never knew existed. You will feel less stressed because you will be beholding to no one. It's a really good feeling not to owe money to someone else. It makes you truly independent.
2. You will be ready for an emergency. I'm not thinking that the economy is so stable that it can't dip back again. I hear over and over about higher prices and lower take-home pay. Position yourself so that you can ride out tough times. Save for a rainy day. You have the means to do it today; you don't know what tomorrow holds.
3. You will enjoy your adventures more. Dinners out, new clothes, vacations: when you do spend money, it will be more fun because it's paid for.
Yes, it's weird to live debt-free, but it's good. It's not easy, but it's good. And you CAN do it.
Are you game?
Related: If you want to get started, check out these 8 Ways to Get Out of Debt. We'll be discussing them more over the weeks to come.
Also related: I know some of you are already working really hard to pay off your debts. I know you don't need convincing. Keep on trucking.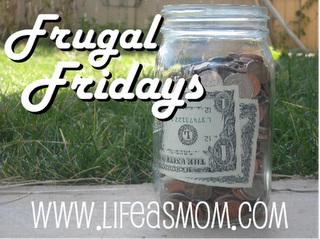 This is Frugal Friday. In an effort to make these weekly financial discussions more interactive, I'm no longer posting a link-up. Feel free to leave a link in the comments. But better yet, chat with us on today's topic.