Get Out: Go on a Nature Scavenger Hunt
As an Amazon Associate I earn from qualifying purchases. For more details, please see our disclosure policy.
A scavenger hunt in nature is a great way to get kids outdoors and more in tune with their surroundings.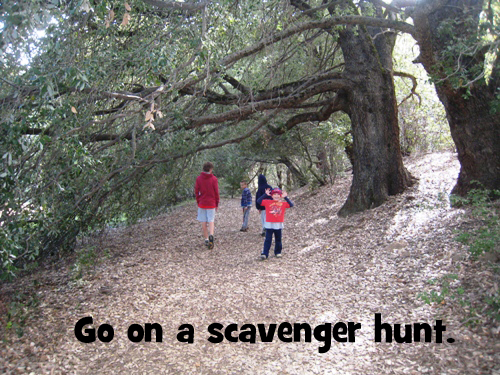 I remember junior high scavenger hunts. We usually had a list of stuff to go up and down the neighborhood, asking folks to let us have or borrow. It was more than a little awkward. And, I suppose if we had stumbled upon the wrong kind of neighbors, could have been dangerous.
But a nature scavenger hunt can be lots of fun and can be a great way to get your kids to really engage with their surroundings when in wood or nature preserve.
A scavenger hunt doesn't have to be complicated, either. It's similar, I suppose, to letterboxing. But, you don't have to find a specific thing, just a general one. Give your kids a list of things to look for while you're out in the great outdoors.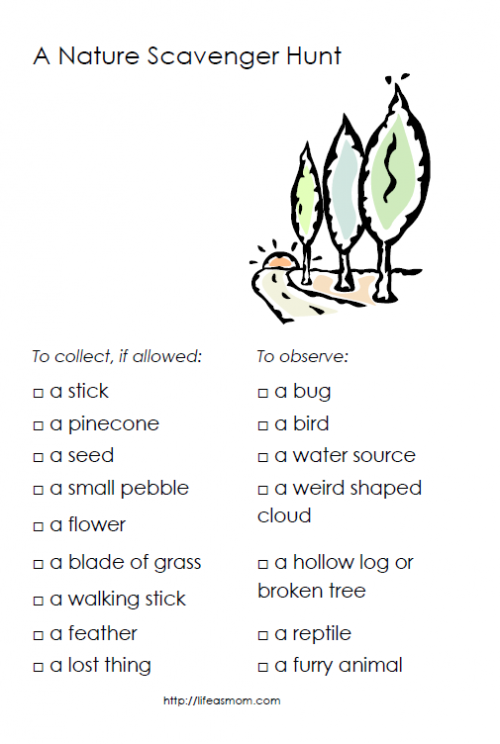 Today's Challenge: Go on a nature scavenger hunt with your kids.
I've put together a short little list of things to look for. You don't need to go far afield. My kids could probably spot all these things in and around our neighborhood. But, if you head to the local nature center or wooded area, you should be set there as well. Feel free to make your own list.