Grab This Spring Cleaning Checklist to Help You Out
As an Amazon Associate I earn from qualifying purchases. For more details, please see our disclosure policy.
Want to give your home a fresh start? Grab this free printable spring cleaning checklist.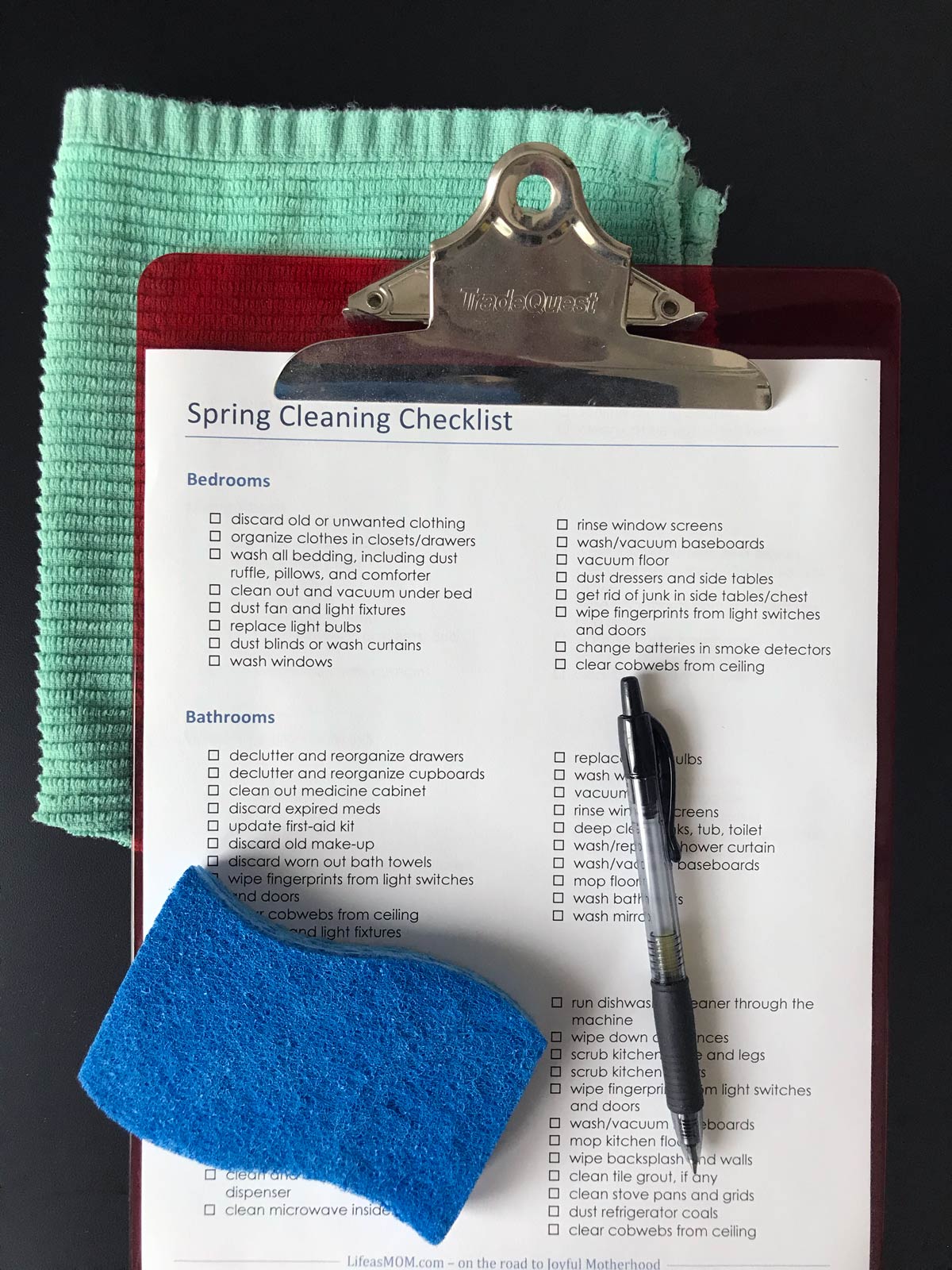 It's been a long year. A long year of hunkering down at home together. A long year of no big get-togethers which always motivate me to tidy up. A long year of no property inspections by our landlords that always freak me out get me to deep clean my house.
After a year of the same every day, we're ready for some changes. Last fall I shared with you my little reading nook update (it's the first picture in this post), but I think we're ready for a major decluttering.
I remembered Deanna's tale about getting the whole house clean at one time, and have been thinking more about giving my house a little extra attention. Of course, I've read The Life-Changing Magic book and with a few positive influences in my Instagram feed, I am ready to get rid of things that burden me or don't "spark joy".
I love the idea of getting ahead of the game and enjoy a house that's tidy and beautiful. Who are we kidding? I'm thrilled with tidy, but beautiful wouldn't be bad, either. My youngest, now 12, commented today, "There's no room in the house that I really love being in."
Now that is a sad state of things, folks. Time to shape up!
Clean it all in one go or over time?
There have been seasons when I've done a traditional spring cleaning and seasons when I've chipped away on Zone Defense. I think you gotta go with the season of clean that you're in.
Now that our kids are all able to do a lot more to help out around the house, it makes it easier even to think about a Whole House Cleaning. Many hands make light work, right?
I love this story of women helping another mom out. I don't think I have a dozen local friends who'd be willing to come clean my house, so I gotta do it myself. And make my kids help.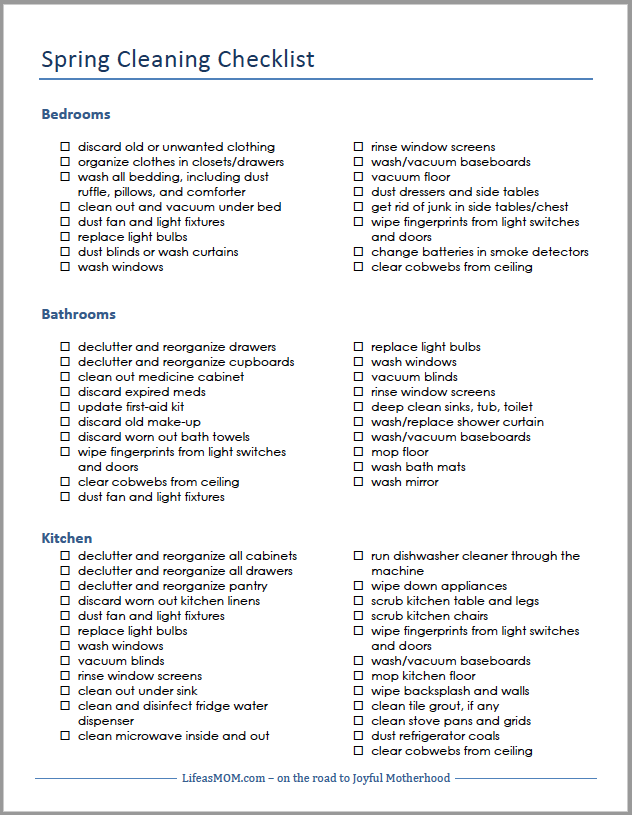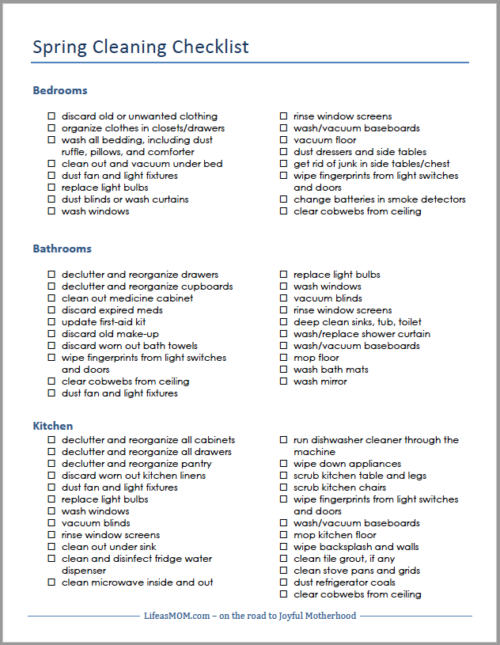 What tasks should you do in spring cleaning?
When you're overwhelmed, it's hard to know where to start. There's just so. much. to. do. I gotcha.
I created a printable checklist to help us tackle this behemoth of a task, so I thought I'd share it with you, too. It includes deep cleaning tasks for the bedrooms, bathrooms, kitchen, living room, and general areas.
(I might have missed something. Let me know in the comments if there's something you think I should add to the 2-pages. Yes, 2-pages. Let's not make it three.)
How to get the printable checklist
If you're on the mailing list, you already have access to the free printable library and password. If not, sign up here.
I'm not completely convinced that we can get through the whole list, but I think we gotta have a target. If you're in a season where checking off even two items is challenging, put it away for another time. Don't freak yourself out or heap on the guilt.
My house has resembled your worst nightmare at times, so I understand. Trust me.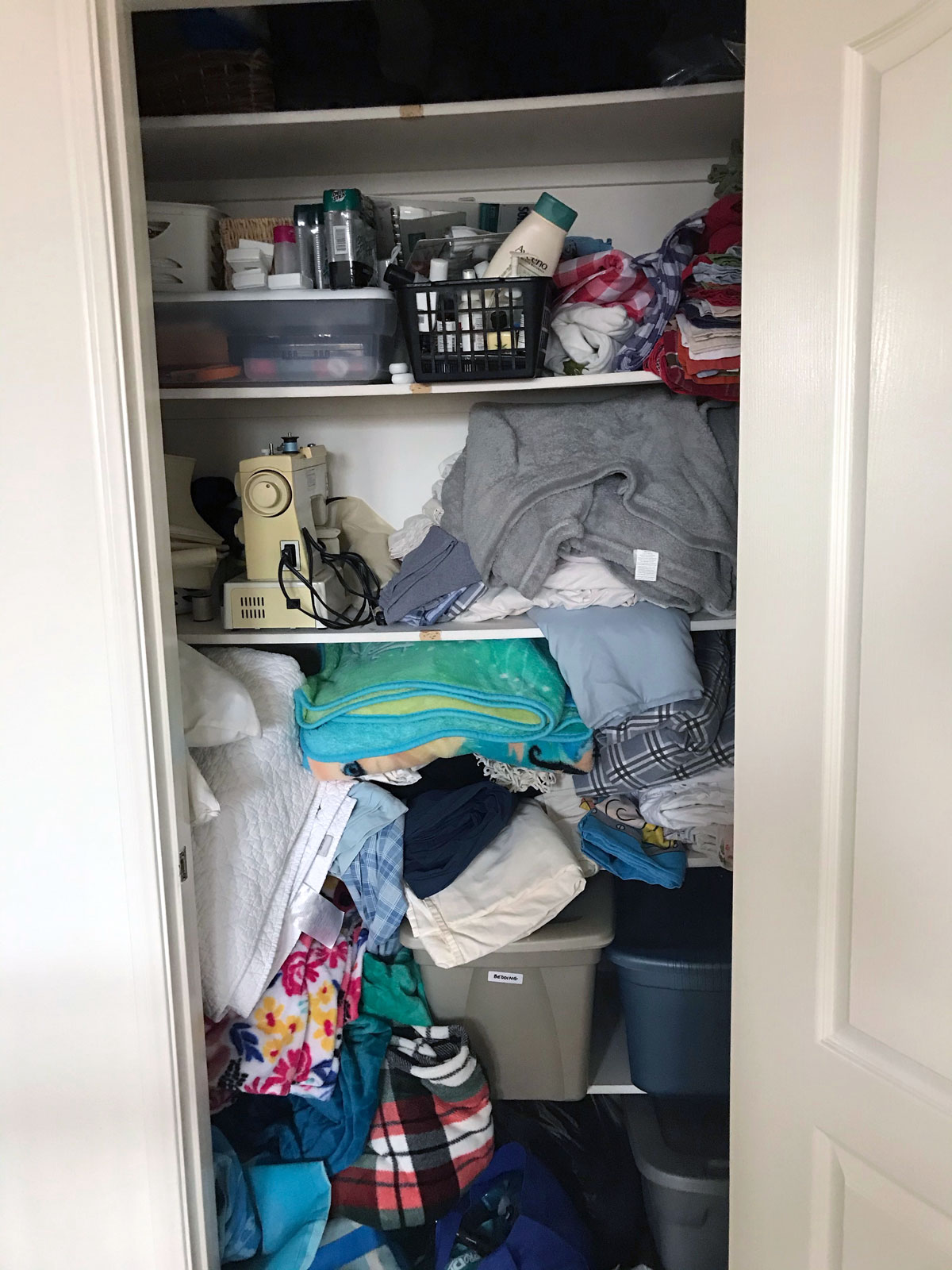 Ways to Make Spring Cleaning Happen
However, we should try, right? Here are some ideas on how to make it happen:
Mark off a day on the calendar to devote to this. Plan for easy meals. Warn the family they'll be working and promise a nice dinner out when it's all done.
Sweet talk your girl friends into doing it with you. Make sure they come help you do your house first and then go do theirs in the following weeks. Just kidding. Sort of.
Tackle one room per week or month as in our Zone Defense practice. Put the dates on your calendar so you won't put it off.
Start with the worst room first. The rest will seem easy afterward.
Start with the easiest room first. It may be that you gain a lot of traction, like in paying off your smallest debts first. You'll gain confidence.
Get rid of stuff! You know you have too much.
Do the best you can. A clean house is not the sign of brilliance or competence. Just try. You'll feel way better even if you accomplish a small portion of the list.
Hire help. You know what your limits and standards are. If it takes outside help, so be it. Whether it's a cleaning service or a group of local teens wanting to earn a few bucks, the help will be great.
I have always struggled with cleaning and clutter. Always. My neighbor says she can't cook, but she has a spotless, peaceful home. We all have our strengths and weaknesses. Let rejoice in the first and work on the last as we are able.
Where do YOU stand on spring cleaning? What helps you make it happen? What do you do instead of a whole house clean?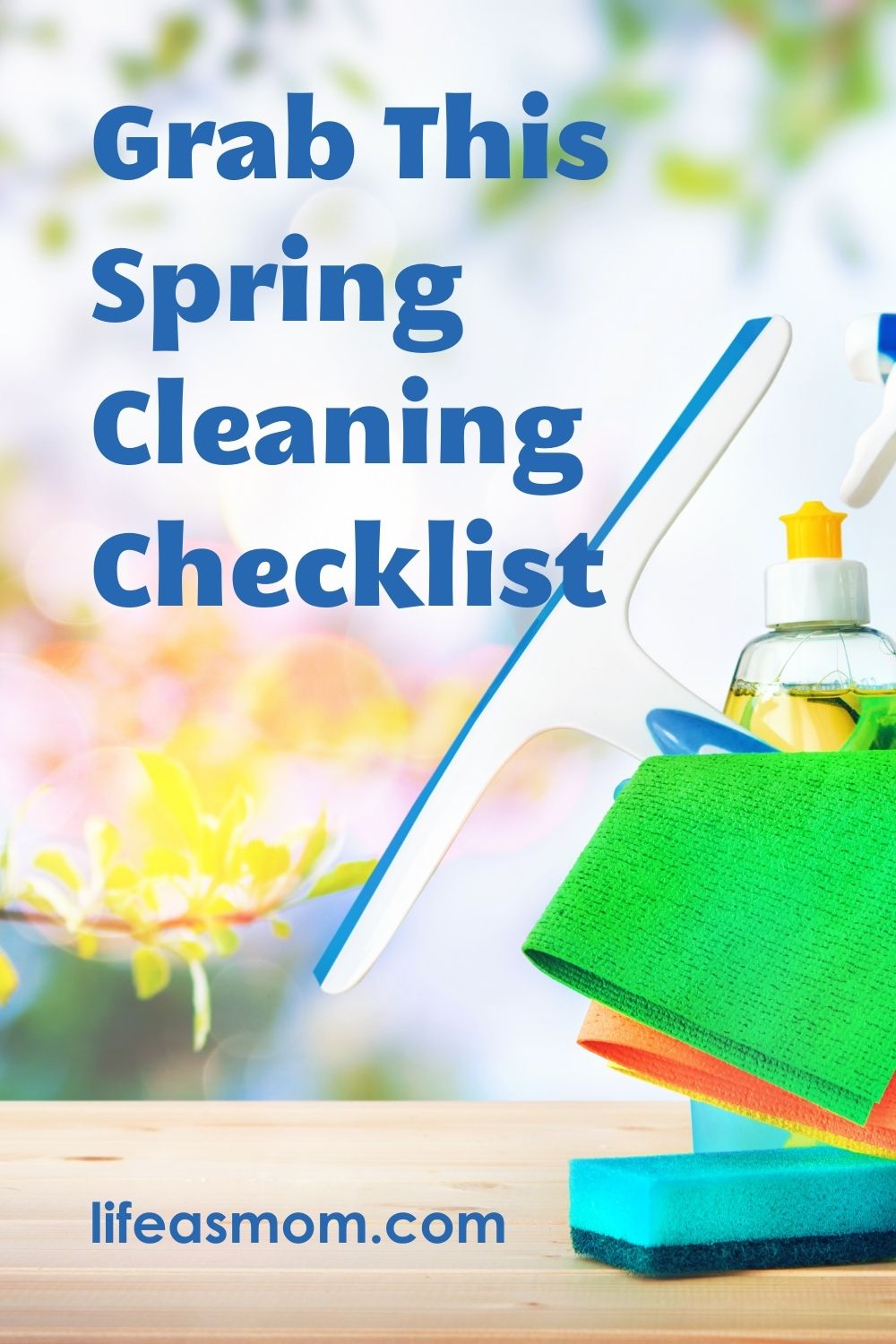 This post was originally published on April 6, 2015. It has been updated for content and clarity.