Do you know what you want?
As an Amazon Associate I earn from qualifying purchases. For more details, please see our disclosure policy.
If you don't know what you want, how do you know what to ask for? How do you know what to look for?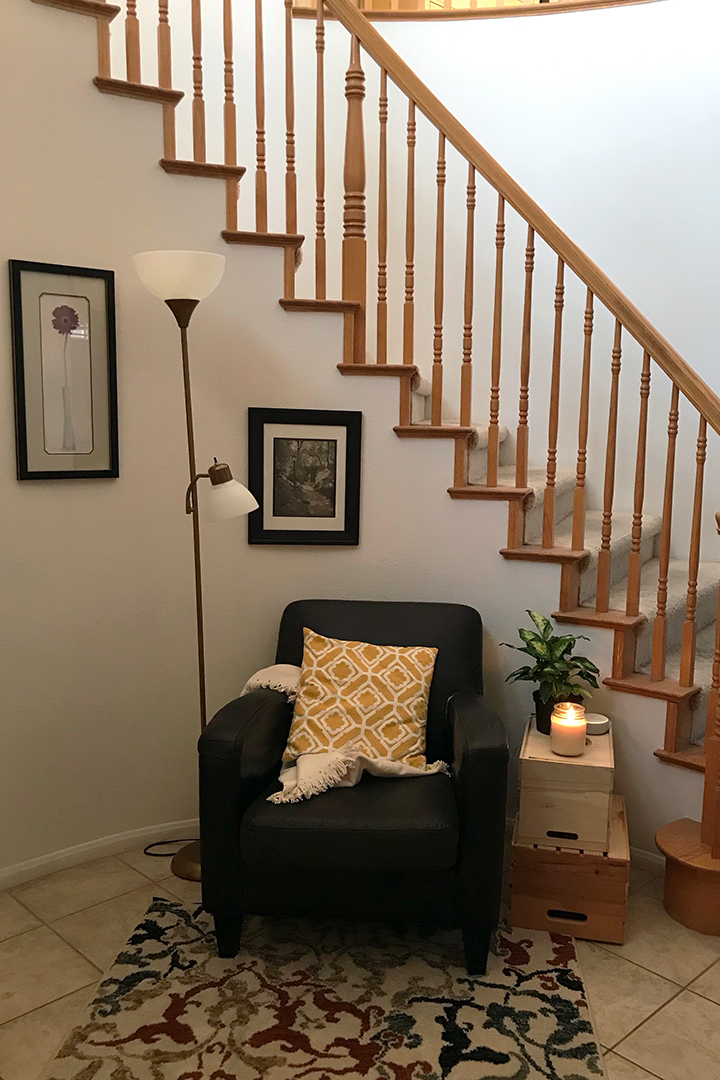 Yesterday afternoon I watched the film, The Secret: Dare to Dream. I'd been curious about the movie since its release, but too cheap to pay to watch it. Until I saw it was free on Amazon Prime Video.
The film tells the story of widowed mom of three, Miranda Wells, who is down on her luck and totally out of money. A stranger arrives who challenges her and her kids to think differently about their expectations and to allow hope to have a bigger part of their thoughts than despair.
Now that may sound a little hoochy-koochy, and the filmmakers certainly don't point us toward God, but this year I've been doing a lot of reading about neuroplasticity and the power of how we think about things. Our thoughts can do damage, but they also can bring healing.
As a man thinks in his heart so is he. — Proverbs 23:7
Some books that I've tackled recently on this topic include: Mindset: The New Psychology of Success by Carol Dweck, Presence by Amy Cuddy, and Switch on Your Brain by Caroline Leaf, the last being a very specifically Christian book. I also took a course Five Weeks to Abundance that uses a lot of these strategies this summer.
The gist of it all is that we have more power over our lives than we think we do.
Now, I am not saying that we have God's power, but how we think effects how we behave and treat others. It also can effect how our physical brain and body respond. It's pretty fascinating.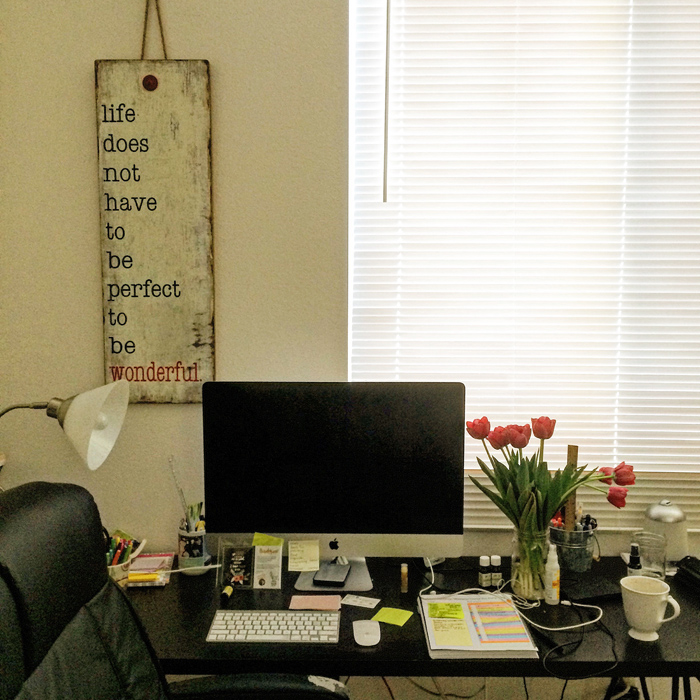 So, back to the movie.
Through the course of the story, the main characters are challenged to think about what they want. After all, if you don't know what you want, how do you know what to ask for? How do you know what to look for?
And it made me think back to my own real life realization that I needed to be clear on what I wanted.
Do you know what you want?
"I'll know it when I see it," isn't a sufficient answer. You need to be able to articulate not just what you don't like about life, but also what you do want.
This is a lesson I learned long ago. And since that day way back in 2013, my life has changed. For the better. Way better. Seriously. Go read that post. I'll wait.
For context, I was incredibly frustrated when I wrote out my list of what I wanted. I still have the list! Life looked nothing like my list.
Today?
My life totally looks like that list today.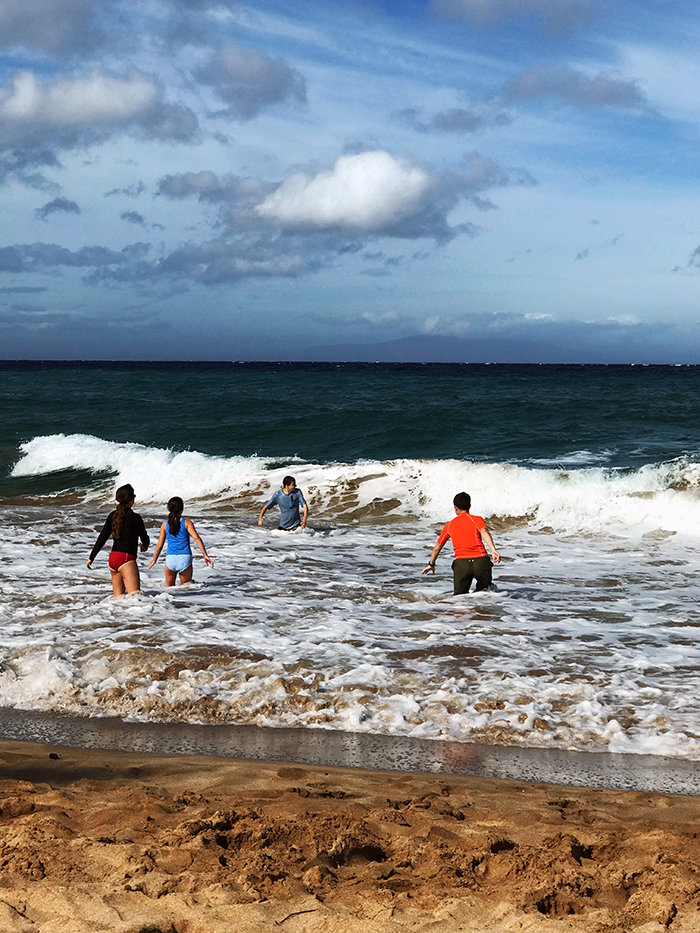 Not convinced? Well, this past week I was digging through the archives here and found my life list from 2008. The reality of 2008 was even farther removed from 2020 than 2013!
We had six kids 11 and under! The baby was not even three months. We were deep in debt. I was exhausted and stressed out.
Yet, I jotted down my "life list", a collection of big gnarly dreams that at the time were impossibilities. Pie. in. the. sky!
But, if you've been around awhile, you already know the end of the story. If not, here's the scoop:
Those dreams came true! It's pretty remarkable that what seemed impossible twelve years ago has come true.
Did I just think those things into being? Did I speak them into the universe and claim them?
I don't think so. I think knowing what I wanted directed my prayers to God, but also guided my steps in life.
Since I was clear on what I wanted, I was able to take small steps, likely many of them subconscious, that led me to a different way of life, that led me to live out my list of dreams.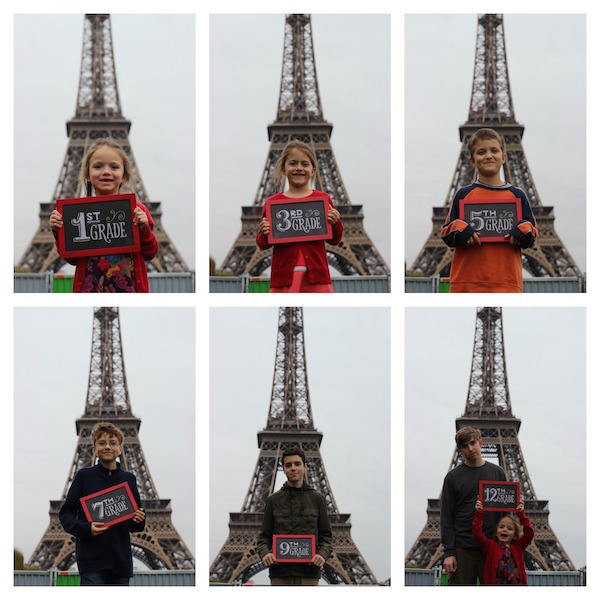 Dream a Big Dream
And so now I want to encourage you (again) to dream big dreams. Even during lockdown. Even during covid. Even with post-election stress disorder.
Thinking bigger is kind of like going outside for a breath of fresh air after being in a closed room!
And heaven knows we all need some more fresh air. And some big dreams.
What will your big dreams be for the future?
1. Write them down.
Whether you grab a random scrap of paper or open your planner and create a vision board like I did, I encourage you to write down your big dreams. Allow yourself the freedom to dream big. Don't limit yourself.
Think about the things that you don't want in your life right now and go the other direction.
What do you want?
Write that down. Be as specific as you can.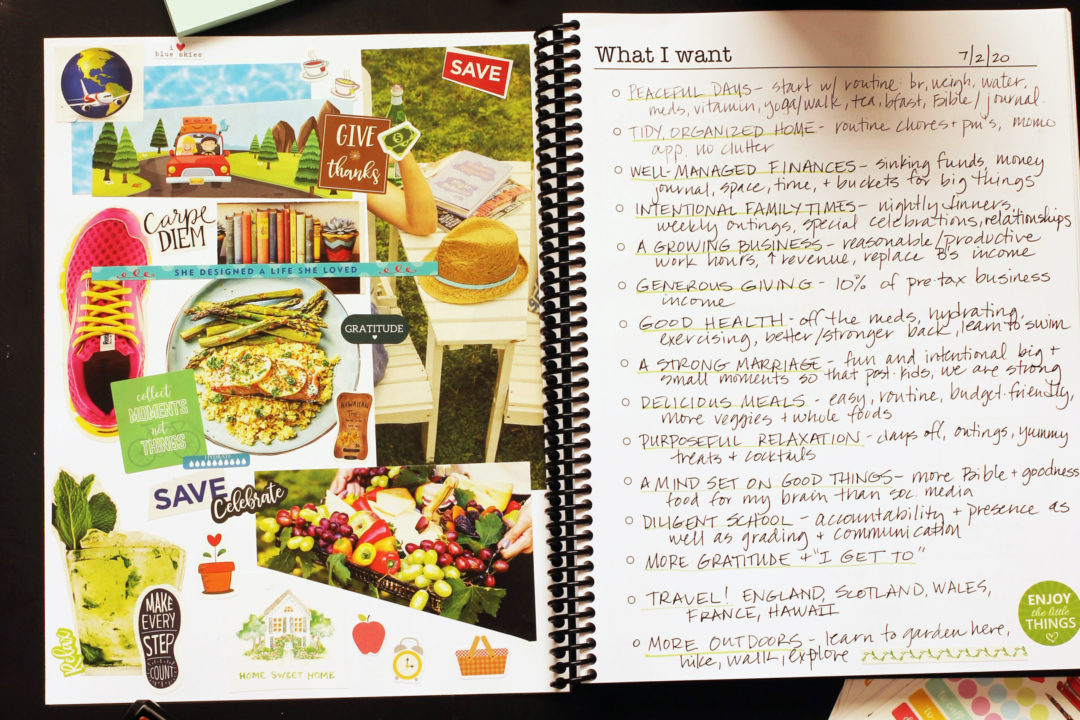 2. Believe these dreams are possible.
Belief is in our mind, and based on my reading about neuroplasticity, we can do great things based on what we believe and the ways we talk to ourselves.
In the abundance course I took, Shang encouraged us to have a set positive thought to tell ourselves when we get discouraged or start scolding ourselves for mistakes and set-backs.
One of my projects during the course was to do better with our family finances, so I selected my positive thought from Scripture,
Diligent hands bring wealth. — Proverbs 4:10
When I found myself feeling down because I wasn't making the progress I wanted, I reminded myself of this verse. God said it, so it must be true. The wealth might not be dollars and cents, but hard work would produce good fruit. This keeps me going.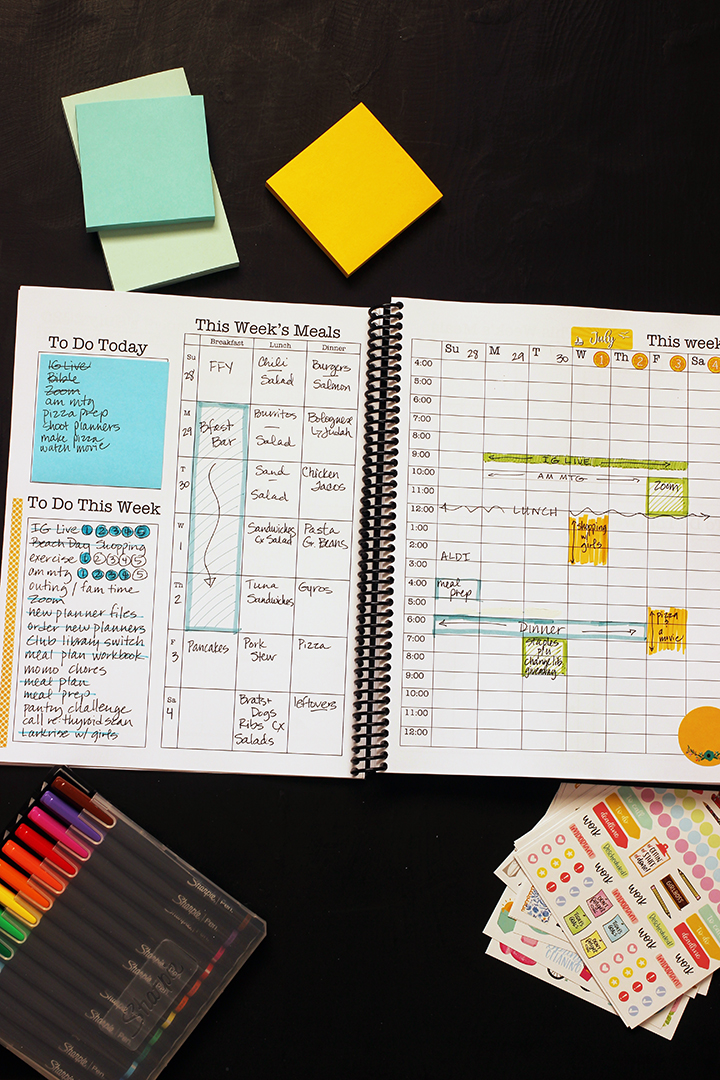 3. Take steps to live the life that will make your dreams happen.
Sometimes just allowing something to be a possibility in our minds gives it a chance of happening. I think that subconsciously when we know what we want our brains make decisions to help us get there, but sometimes we need to be more intentional.
This is why I included in my planner places to plan and record those steps by yearly, monthly, weekly, and daily intervals. Organizing my thoughts, dreams, and desires in this way gives them more of a chance of happening.
I submit that all is up to God, but He does allow us the opportunity to reflect and plan. So we should. Even during 2020.
What are the big dreams you've been keeping inside?
What do you want to accomplish in the future?
What would you do if you had more money, no debt, and a chance to do something new and different?
Articulate these things to yourself. Write them down. Talk about them with your partner and friends.
Once you know what you want, you'll be able to ask for help. You'll be able to locate the resources you need to achieve the dream. It may be they have a bigger chance at becoming reality than you currently think.
After all, if you don't know what you want, how do you know what to ask for? How do you know what to look for?