How I Became a Marvel Universe Geek
As an Amazon Associate I earn from qualifying purchases. For more details, please see our disclosure policy.
Understanding the infatuation with comic book heroes. Maybe.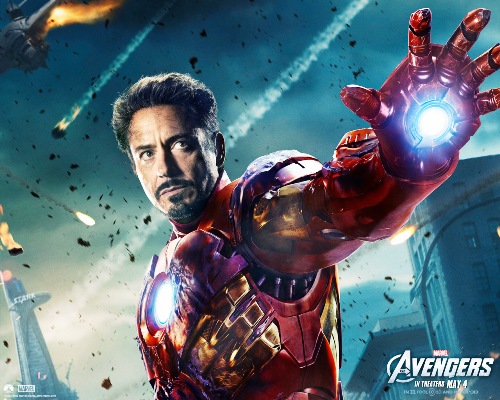 Want to save this post?
Enter your email below and get it sent straight to your inbox. Plus, I'll send you time- and money-saving tips every week!
It all started with a Groupon….
You thought I was gonna say Iron Man, but no, it started with a Groupon. I warned you that Groupons could be dangerous. Once you buy it, you think, "We've got time to spend it."
And then you find yourself on the expiration date, telling your husband, "We have to go to the movies tonight. We have a Groupon."
We have a Groupon.
Those are words that make my husband cringe. Not that he doesn't enjoy the good deal — or even the fun thing to do with said Groupon — he does. It's that your hand is forced. If you wait for the expiration date, you are forced to go spend it or forfeit the aforementioned good deal.
You will have fun and like it. Or else.
On this occasion, though, my friends. The Groupon gets some praise. We had to spend the Groupon. And our movie choices were limited. I'd heard lots of people exclaim surprise over how much they liked The Avengers. So we went. Just the two of us. Big bowl of popcorn in between us. Just like the good old days.
And history was changed.
BECAUSE I LOVED THAT MOVIE, PEOPLE!
Sorry for shouting, but seriously. I'm not a comic book hero fan. That was my sister Jamie.
She was all gaga over Hulk and Spider Man when we were kids. She even had a piggy bank in the shape of Spider Man's bust. Oh yes, she did. And when it sat atop the dresser at night in the dark it looked like some creepy guy had invaded our bedroom.
So, no, I don't have a great history with comic book heroes. Though, I have been known to craft aluminum foil into magic bracelets that fend of bullets and evil ray guns. But, that was it. I didn't even own a pair of Underoos.
So, we saw the movie. Loved it. Two thumbs up! Must see! And all that jazz.
And our kids, boys specifically, wanted to know all about it. Not the spoilers, mind you. Death to ye if ye tell the tale. Just if it was good and was it appropriate for them all to go see it.
The answer? Well, we have to watch all the other movies first. Oh yes, yes, we do.
We spent the next week watching all five movies that lead up to The Avengers: Iron Man, The Incredible Hulk, Iron Man 2, Thor, and Captain America. In some cases we watched said movies more than once. The Incredible Hulk was a little weak, but the other four were great fun!
Good thing it's summer vacation, eh?
Now, before you get too worried about me, I am not heading downtown for Comic-Con this week. My post-baby body really would not fit in that get-up that Black Widow wears. Sad.
But, now I get it. I get why someone would want to dress up like a comic book hero. Sort of.
These movies are fun. Marvel Studios has created an entire universe of characters that works really well together. There are mystery and hidden connections between the movies. One movie overlaps some of its characters with another. The characters' paths weave in and out of each other. It's a gigantic puzzle piece to figure out.
Good and Evil battle it out. Pride dies. Sacrifices are made. And the good wins.
And that is how it should be.
These movies give you hope that ordinary, flawed people can do extraordinary things for the greater good.
If you're wondering if these movies are right for your family, I recommend reading the reviews over at Plugged In. I thought these were very fair and accurate, though they do include spoilers. So, maybe you and your spouse wanna have a date night over a Redbox movie and then read the reviews and then let your kids watch them. The illustrate deeper meaning and symbolism as well as teachable moments with your kids.
(The reviews also give you a play-by-play of anything that might be inappropriate.)
Our family really enjoyed all five of the pre-Avengers movies. And we're off to the theater this week before it's too late.
Are you a Marvel Universe Geek, too?
Disclosure: This post includes affiliate links. I may receive some little bonus if you rent a movie or make a purchase through some of those links up there.