How to Vacation with Children Without Losing Your Mind
As an Amazon Associate I earn from qualifying purchases. For more details, please see our disclosure policy.
The very idea of traveling with children can intimidate the most intrepid parent. However, if you plan well and adjust your attitude, you can vacation with children without losing your mind. C'mon, it'll be fun!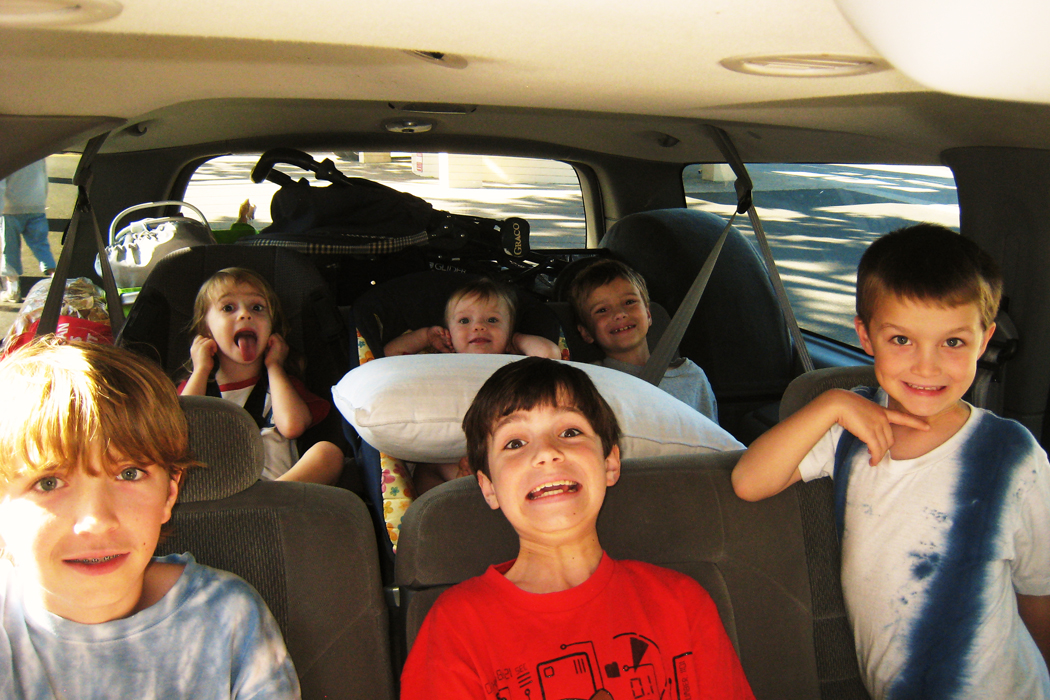 Our family has traveled cross-country as well as across the pond, but this is not something that we've done for 20 years. In fact, there was a time when just leaving the house with my small army of children was intimidating to me. Taking a vacation with children didn't sound like a vacation.
We traveled as a family, but not solely for pleasure. For a long time, busyness, finances, and pregnancies kept us homebound.
However, once we got our sea legs in parenting, Bryan and I realized that it was totally worth it to get out of Dodge with our brood. Not only did we get a breath of fresh air and a change of scenery, but we experienced life and travel in a new way, with our kids in tow.
Even with babies and toddlers, a vacation with children is absolutely do-able! Take your family on an adventure. Load up the car with clothes, snacks, and kids and head out for the open road. Build a loose agenda and have an open mind.
How to Vacation with Children Without Losing Your Mind
Here are some of the things that we've done to make a vacation with children fun, special, and as chaos-free as possible: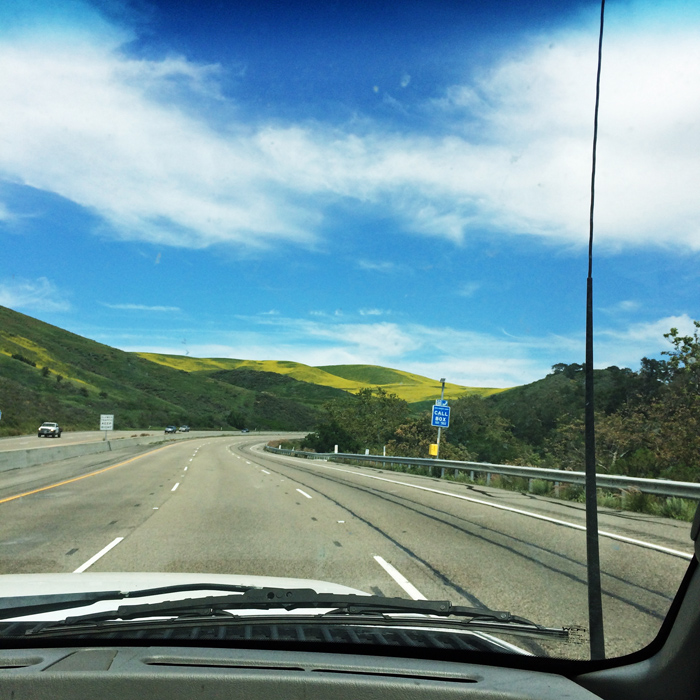 We keep the day's drive short.
My childhood vacations were cross-country trips from California to Minnesota in as little time as possible. My dad would often make the 1800 mile trip in 36 hours with very few breaks. In retrospect, he says he was just trying to get us there quickly so vacation could begin. In my experience, that's a poor way to vacation with children. Someone is guaranteed to be uncomfortable or frustrated.
While there has been at least one occasion when we needed to book it to get the car back in time, we generally choose to enjoy the ride. This means spending no more than a few hours in the car at a time, breaking up car time with seeing the sites, stopping for a picnic, or stretching one's legs.
Creating a loose agenda or time schedule for your trip can help you do this. Having friends and family to visit along the way does too.
Limiting your solid stretches of car time in a given day can make a road trip very doable for adults and kids alike.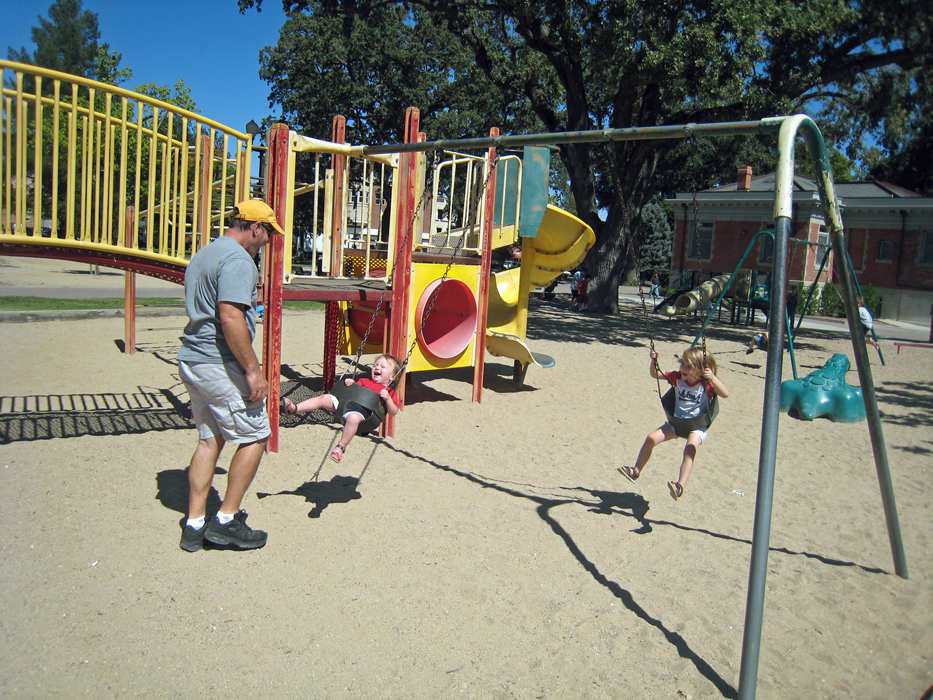 We stop at parks and beaches often.
Our youngest is now 9. She was 2 in the picture above. Stops at parks are still a highlight of her vacations! In Europe as well as at home, parks have proven to be a fantastic way for us to break up the monotony for kids. They are able to stretch their legs, run off excess energy, and explore new play structures. FishKids think that the UK has the best playgrounds.
When we can, we visit places where we've lived before or where we've previously traveled; that way we already know some of the best playgrounds and beaches. Stopping in familiar locations not only gives our kids a sense of comfort, but also gives us an opportunity to relive old memories.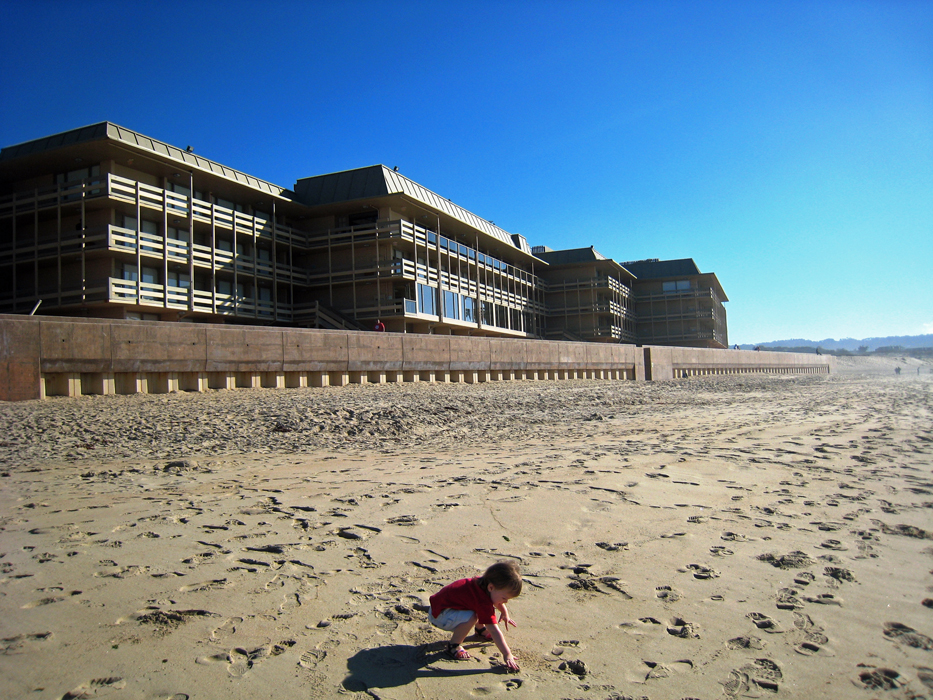 We travel during the off season.
We tend to travel during the off-season. We don't love crowds or expensive fees. We've found we can avoid both when we take our vacation with children when no one else is doing the same thing.
This hotel in Monterey is right. on. the. beach. By timing our visit in September instead of the height of summer, we were able to avoid crowds and get better pricing. This is especially helpful since our large family needs two rooms. We paid $100 per room per night. If we had gone during the peak season, we could have easily paid twice or three times as much.
How fun to have the beach virtually to ourselves! Well, us and the jellies.
The same has held true when we've traveled abroad. Should you take your vacation with children outside your county, state, or country, be sure to check when kids are on school break at your destination. This varies greatly from region to region! Avoid your destination's local school holidays and you'll have a better experience.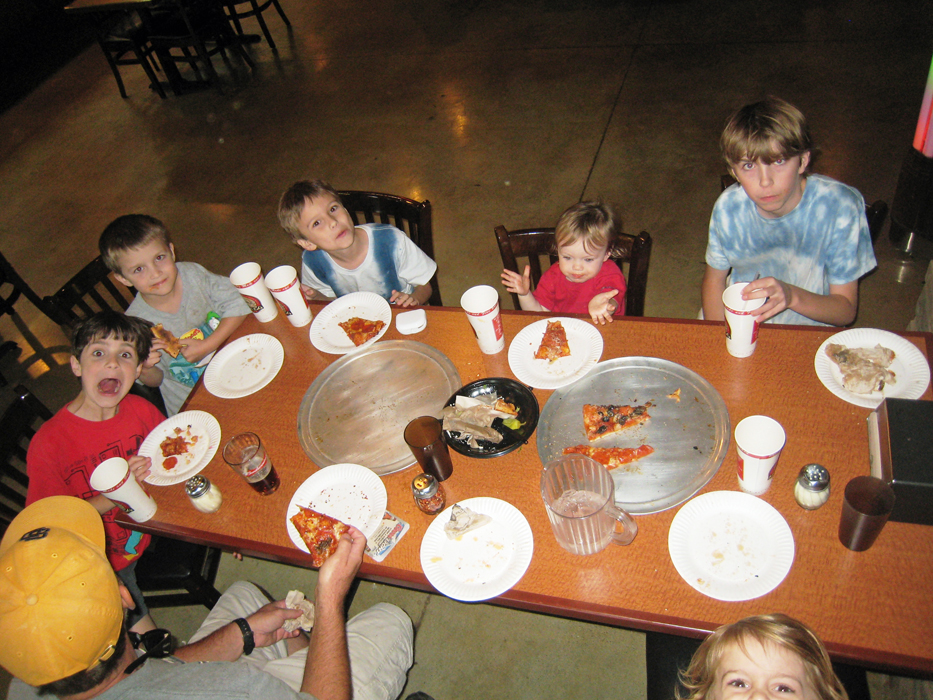 We focus on being kid-friendly.
Early in the planning stages of our first real vacation with children, I realized that I needed to adjust my expectations of things we would do, and specifically where we would eat. Five star restaurants are for the honeymoon and parents-only weekends.
A light bulb went on when I realized that fast food and take-out are splurges at home, so they could be our "splurges" on vacation. Throughout our travels, we've found a number of restaurants that were not only kid-friendly, but also easier on the pocketbook than fancier restaurants.
Stateside, pizza places, hamburger joints and taco shops typically lend themselves to feeding a family for less. In France, pizza should be your go-to. In the UK, stick with the chip shop.
It goes without saying that you don't leave the house without snacks, extra clothes, and all that jazz. Head here if you need help packing activity bags.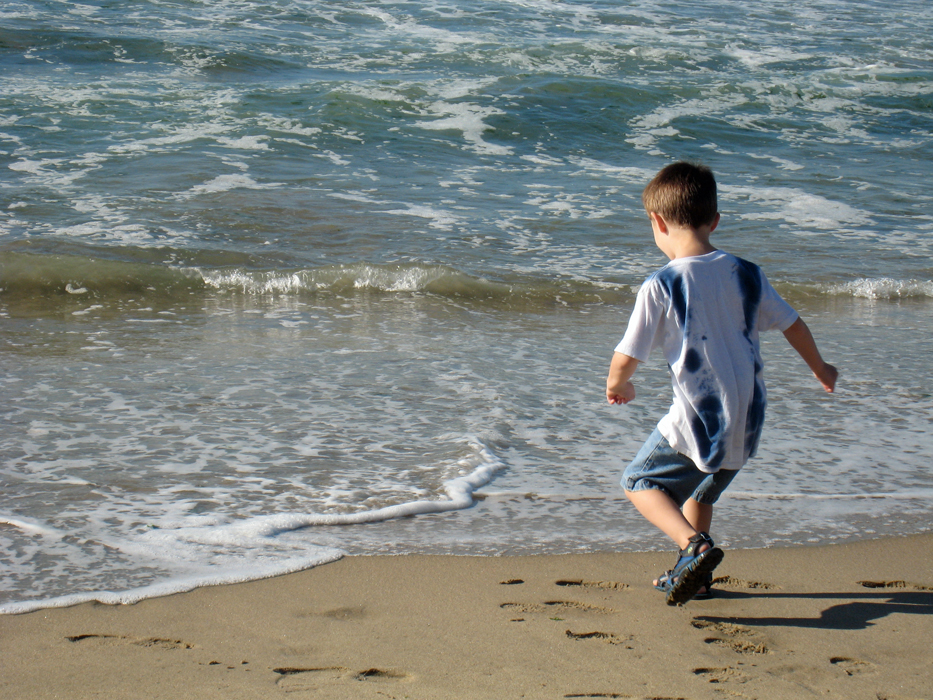 We avoid strict agendas.
My husband used to call me "Julie the Cruise Director" because I was such a stickler for plans and agendas. Once we started to vacation with children, I learned not to make any hard and fast plans. I finally learned that with kids, all plans are subject to change.
Other than determining a destination, making hotel reservations, and researching potential restaurants, we try to stay free to go where wind and whimsy take us. We may stay a night at the grandparents' and then take friends up on their impromptu invitation to stay a night at their house. We may spend all day at a museum or just a few hours and then head to the beach to play in the waves.
It can be quite remarkable — and relaxing — to be so spontaneous, even with six kids in tow.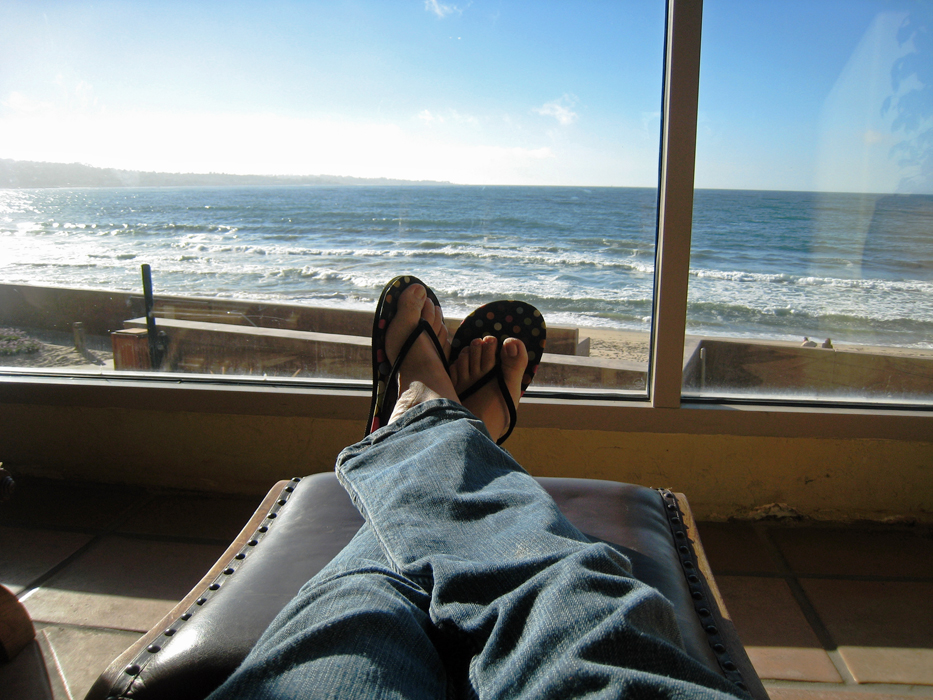 We pay cash.
Long ago, we might have taken a trip and used a credit card. We might have wondered how much it was going to cost. We might have cringed when we saw the bill at the end of the trip. Those days are over. Good thing, too, those times were never really quite relaxing.
Debt-free travel is amazingly different. While we don't set an uber-strict budget, we do pay for everything with money that is truly ours, having the vacation funded before it begins.
This makes a huge difference in how the vacation "feels." We've worked hard, and now we can play hard.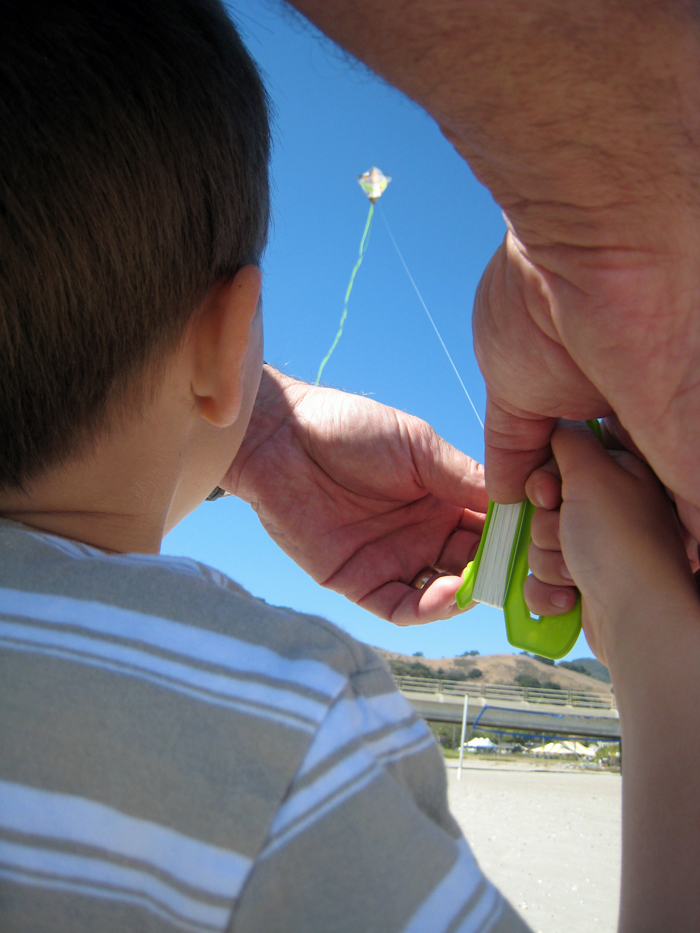 We seize opportunities when we can.
Despite all my best plans, I know from experience that things won't always work out the way I hope they will. So what a pleasant surprise it is when things come together without much effort or pre-planning. We try to seize win-win opportunities when we can.
For instance, on one trip we made a stop at Krispy Kreme (a fun splurge!) on our first day. While I was in line paying and contemplating if I should buy some milk for the kids, I remembered that I had packed a partial gallon jug of milk in the cooler because I didn't want it to spoil while we were gone. Since we were eating outside on the picnic tables, I asked for a few cups and we ate our donuts and drank some milk, too. I saved a bundle on beverages, prevented waste, and the kids enjoyed a much better donut feast!
Sometimes planning pays off, too. ; On a stop at the beach, FishPapa commented that he wanted to go buy a kite. Luckily, I had remembered to pack our Park Bag and had an inkling that there just might be a kite in there. Woo hoo! There was. Free fun at the beach!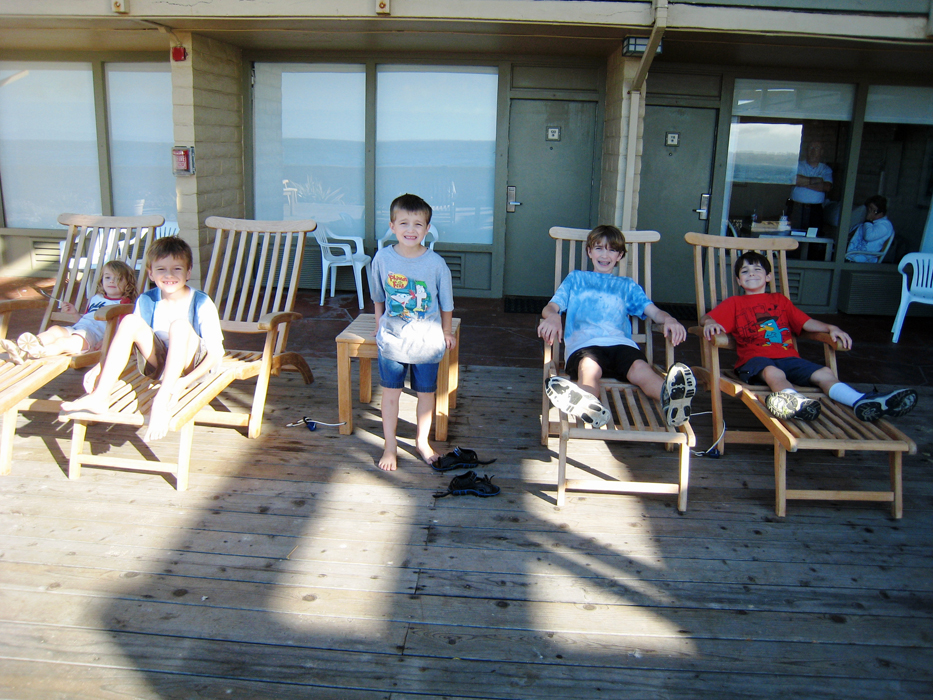 We take notes.
One way that we cope with unexpected mishaps is to try to figure out how to do it better next time. If we have an awful lunch experience our first day out or we have trouble getting through airport security, we talk about what we would do differently the next time. Sometimes I even take notes so that I don't have to recreate the wheel. As we've done our own troubleshooting and talked with friends, we continue to hone our practices and find more ways to improve future travels.
We also ask our kids what they liked, what they would like to do again, and what they would rather not include next time around. In fact, before and after each big trip we've taken, I give them printed surveys to fill out. It is always great to get their feedback — and sometimes comical to hear what is special, weird or fun to them.
God was so very gracious to us in giving us safe and happy travels. It makes us look forward even more so to the next chance to go on vacation. It was a beautiful week of making memories with our kids.
What do YOU do to make a vacation with children fun and pleasant?
Originally published October 1, 2010. Updated February 24, 2018.