Surviving Survival Mode
As an Amazon Associate I earn from qualifying purchases. For more details, please see our disclosure policy.
Surviving survival mode is a worthy goal. And some seasons of life are just that: surviving.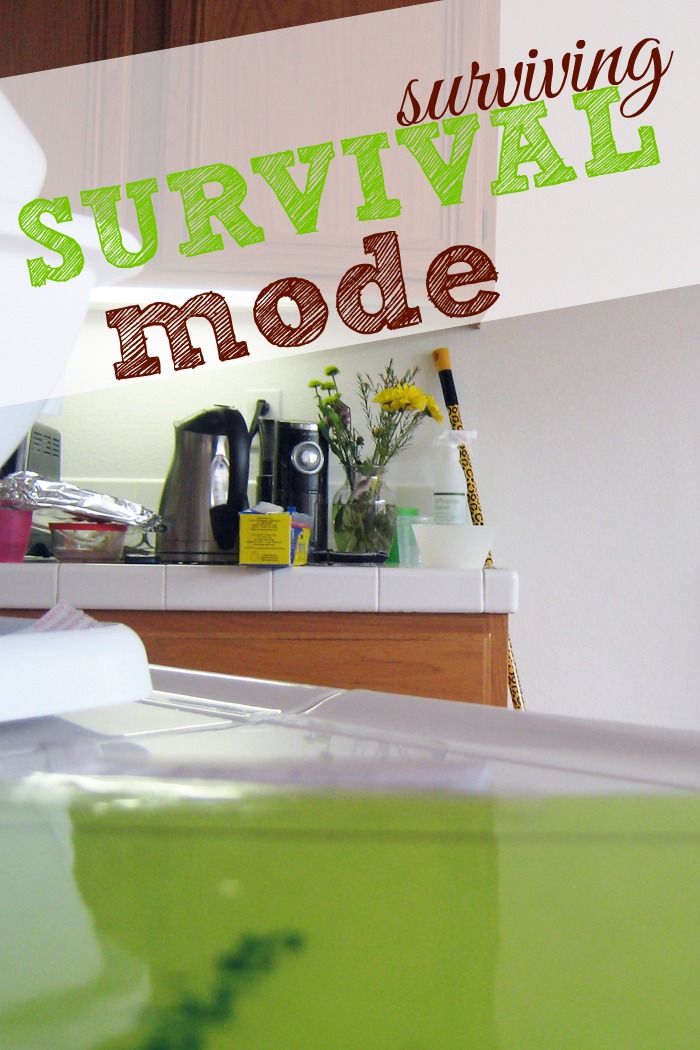 When I look at pictures from years ago, I'm stunned at all that has happened in that time. My kids have gone from 13, 10, 8, 6, 4, and 2 to ages 19, 16, 14, 12, 10, and 8. We've left behind the baby and toddler stages. Everyone's potty trained and literate. Some can even drive.
The days went by like a flash.
Sorry, true story. It did. Those old ladies are right.
Honestly, I feel like I was only just surviving for so many years. When I think back to 12 years ago when they were 8, 5, 3, 1, and unborn…. I was surviving. And that was a good thing.
I know they say that you shouldn't be in survival mode forever, but it feels like I have! Tell me it's not just me!Maybe I haven't been, maybe these modes and seasons just have different feelings of "survivalism" attached to them?
Will I ever get to sleep all night long?
Will I ever get to eat a meal without chopping someone else's food?
Will I ever get to finish a conversation without being interrupted?
Will I ever have a clean house?
I've been there, friends. I now sleep all night (sometimes). I now eat my dinner in relative peace. My kids have (almost) all learned the appropriate way to interrupt. And my whole house has gotten clean at one time.
Hold on because Jesus may be coming back. I never thought I'd see these things to fruition!
And yet, there are new things that I'm "surviving". When will my son stop rolling his eyes at me? When will we stop running out of groceries on Tuesday when I went shopping on Sunday? When will someone besides me go out for more milk?
Those days will be here before I know it. So, what do I do between now and then?
Here's what I've learned about surviving survival mode:
Surviving Survival Mode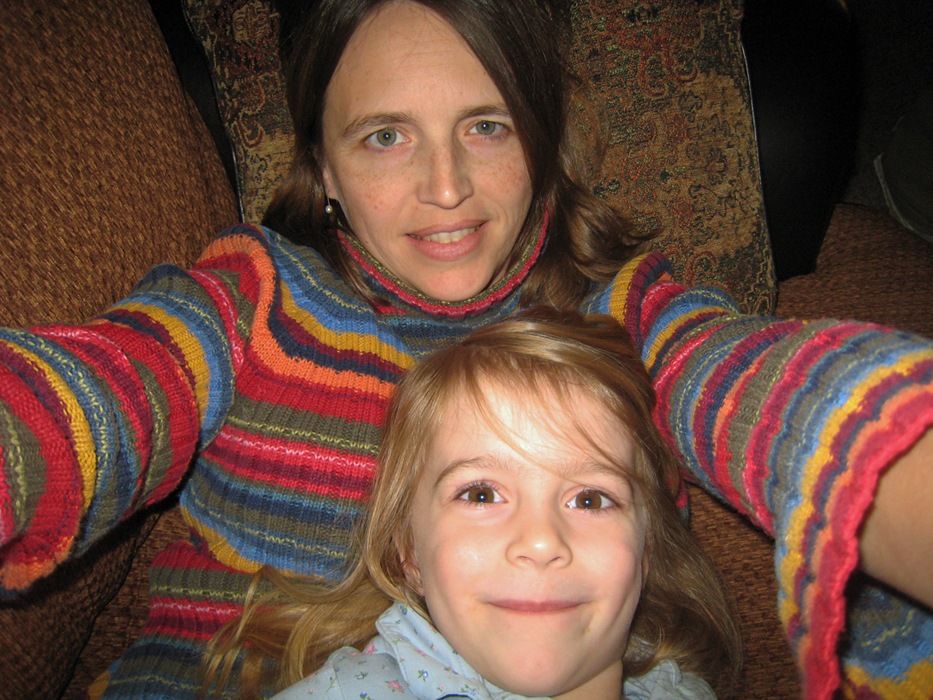 1. Remember what's important.
I've been in survival mode for awhile, since I took on the writing of four cookbooks in four years. And had my thyroid go wacky. Oh yeah, and had six kids. If it's not one thing, it's another. It's not the same kind of "survival", but it is survival nonetheless.
I could drive myself bonkers freaking out about what we're missing out on or what I'm failing at, but that won't get me to the next season of life any faster. And do I want to miss this?
Either way, remembering what's important will redeem the ride.
Taking time for praying, dating my husband, hanging with my kids, or simply taking care of me — these are important things. And they'll matter far longer than the current "survival mode" will.
Milk running out? Diapers? Who cares about those things? My relationships with God and my family as well as my physical health matter more in the long run.
2. Count my blessings.
While there are imperfections in my life, there are way more good and beautiful things. My children's hearty, healthy appetites, the smirk on my son's face when I make him laugh against his will, the ability to go grocery shopping by myself, there's lots of good around me, even if they're small things.
For every single thing that currently feels "hard", there are a dozen beautiful things. These are what I need to focus on during hard seasons. Am I right?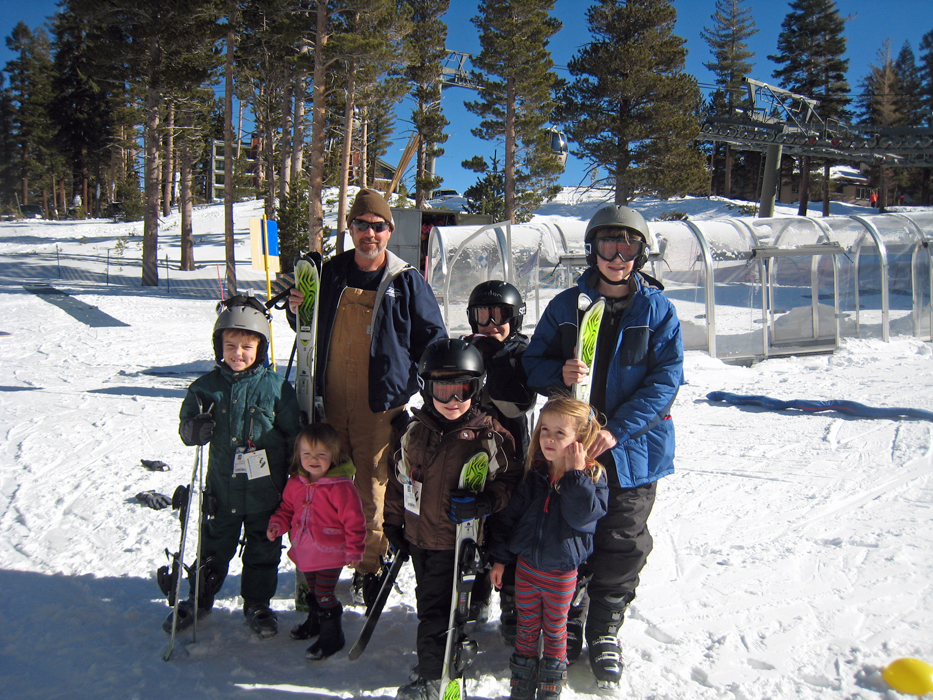 3. Provide food and clean underwear.
Somedays we're on a roll when it comes to housekeeping. And some days we're not. Every season has its own rhythm. Currently, we're trying to tame kitchen habits and keep the kitchen clean.
Sometimes I just have to let things slide. I need to lower my expectations of myself as well as focus on the more important tasks. At our house that means making sure there's food and clean underwear. If we've got those things, we're golden. The house may be a wreck, but the important things are covered.
4. Get help.
These days life is "normalizing" a bit. I have no new books to write. No major deadlines looming ahead of me. We're getting into a rhythm of school. Things are starting to run a little like clockwork. Dare I say it?
But, when I think of the systems we've put in place, like the laundry or the bathroom chores, I realize that survival mode has actually bred solutions and better ways of doing things. While I was busy writing cookbooks, my husband pitched in and kept this ship afloat. His involvement allowed him to see what areas and systems needed to be improved. My need for help when things were crazy prodded me to ask more of the kids.
All of this actually produced a better way of doing things.
Think about the solutions you've uncovered during your crazy seasons. My guess is they will help you live a calmer life now that the dust has settled, too. At least that's how it's working over here.
Have you survived Survival Mode?
How did you pull it off? Tell us in the comments!
Originally published November 2, 2015.