How to Get Ready in 30 Minutes a Day
As an Amazon Associate I earn from qualifying purchases. For more details, please see our disclosure policy.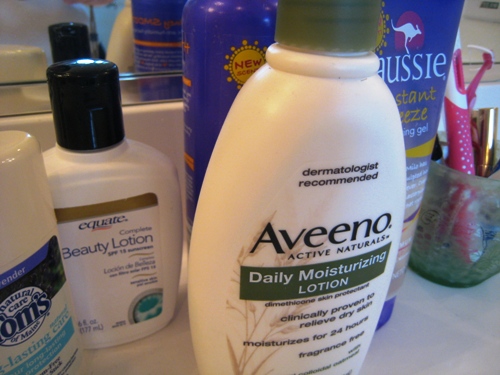 Ever find that mornings are harried? Wonder how to get yourself put together in the mornings without spending hours primping and curling? Looking for some ways to streamline your life, besides throwing on a pair of yoga pants and pulling your hair into a ponytail?
The morning rush doesn't have to be, well, rushed. There are some habits that you can work on to help you feel more "with it" each and every day. One of those things is to prepare a quick morning routine.
You would be amazed at how quickly you can get your game face on if you follow some of these easy steps:
Shower at the opportune time.
Some moms find that showering before bed helps them get a great start on the day. Others find that a morning shower helps wake them up. Choose the time that works best for you.
Streamline your beauty routine.
Know what works for you. Figure out what cosmetics look good on you, which hairstyle is most flattering for your face and body type, and gather the tools you need to put it all together.
Don't spend your morning minutes on experimentation, especially when you've got to get out the door by a certain time. Experiment at night when it's calm and peaceful — and then figure out how to replicate it in the morning.
If one product can do the job of two, let it. Some are even designed to help you get ready faster. Quick dry shampoo and all-in-one shavers can help you be more efficient — but just as beautiful — in the morning.
Lock out interruptions.
If you're constantly interrupted in the morning, prolonging the time it takes for you to be ready to walk out the door, don't be afraid to seclude yourself in order to protect that time.
If your kids are old enough to take care of themselves, lock yourself in your room so that your 30 minutes can be spent in an efficient way. If your people are little, consider a little Dora or Kipper time for them in order to give you a quiet peaceful time alone. If all else fails, get up a half hour earlier, so you can get ready without worrying about anyone.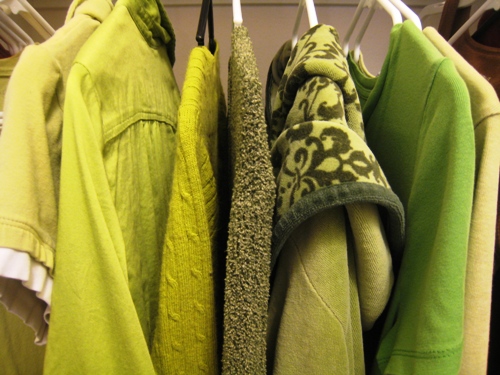 Find a wardrobe that works.
Spend a little money and time finding clothes that fit — your body and your personality. Every mom needs some comfy clothes and some "put together" clothes and some "date night" clothes. How much you need of each will depend on how you spend your days. But, comfy clothes can be cute and put together. (Just saying.) Figure out what your needs are and reform your closet around those.
Try to find a few colors that you know look good on you. I used to limit it to four colors. I think I'm up to six now (blue, green, black, white, brown, and cranberry), but it's still extremely easy to mix and match.
If everything in your closet fits and looks good on you, you won't spend countless hours trying things on, only to discard them on the closet floor a few minutes later.
Lay out your clothes the night before.
You do this for your kids, why not do it for yourself. Make decisions before you go to bed, so that in the morning, you don't have to think. Thinking is good, just not when you're pressed for time.
How 30 minutes can be broken down:

10 minutes – shower

2 minutes – brush and floss

1 minute – moisturize

5 minutes – brush, blow dry, and style hair

2 minutes – dress

10 minutes – apply make-up, touch up polish, put on jewelry
The morning doesn't need to be a race. But, when you consider how long something really takes, you may find that it takes less time than you thought it did.
Obviously, not all mornings are going to obey. The dog will be sick. The baby will be crying. And big brother's homework will go missing at the last minute.
But, if you've got a general target to shoot for — at least when it comes to getting your personal morning routine done — you can get up and at 'em in no time. And you can look good.
What works for YOU in the morning beauty routine?