How to Store Your Child's Artwork
As an Amazon Associate I earn from qualifying purchases. For more details, please see our disclosure policy.
All of us have lots of treasures that our kids have created. While you can't keep them all. Consider these ways to store your child's artwork.
This post was written by Phoebe Hendricks.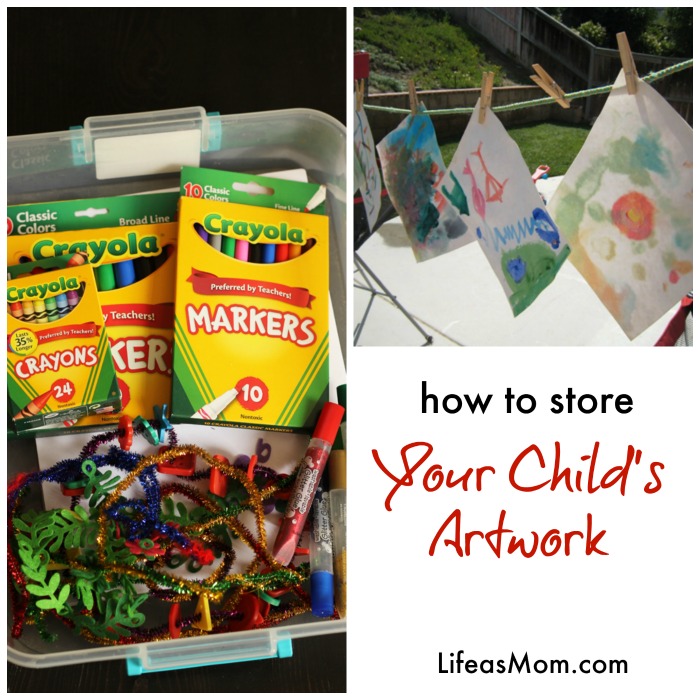 As a parent, one of our biggest struggles is balancing the clutter and the love for our children's artwork. While a part of us may want to keep every piece our child creates, lets be realistic, our homes would be covered with artwork!
Luckily there are many different ways to display your favorite pieces of your child's artwork so it isn't stacked away in a box, or another forgotten pile.
Check out these fun ways to store your child's artwork:
How to Store Your Child's Artwork
Frame it.
Find pieces of your child's artwork that really shows their skills and talent and frame it. Hang those framed pieces of artwork in their bedroom's, bathroom, or even lining the hallway — so everyone who comes into your home can see your child's artwork.

Photo credit: Cleverly Simple. Used with permission.
Make a Canvas.
Really make your child feel like an artist by turning their artwork into a one of a kind canvas! This would also be a great gift for family members, too — and you wouldn't be giving up the only copy.
There are many online canvas companies to choose from, with affordable options available.
Use the ArtKive App.
ArtKive is a great app that allows you to upload pictures of your child's artwork, that they then store using Cloud storage, and then you're able to create a chronological book out of your uploads. The books are high-quality and are able to be displayed on the coffee table or given away as unique one of a kind gifts. Since it is a clutter-free way of storing all of your child's artwork, you won't have to worry about where to keep everything. The ArtKive App is available to both Apple and Android users.
Photo Credit: One Creative Mommy. Used with permission.
Create a Portfolio.
Every up and coming artist has a portfolio! Use cardstock or construction paper and have your child help you create an artwork portfolio. Make it a rule that you're only able to save artwork until it fills up the portfolio and once it's full, it is time to reevaluate what you've saved and toss (or hang up) the other pieces.
How do YOU store your child's artwork?
— Phoebe Hendricks is a married, work-at-home mother of 4, who is attempting to balance sports, marriage, friendship and faith. She seeks to "get freedom" in her everyday by tossing the preconceived idea of normal and creating her own.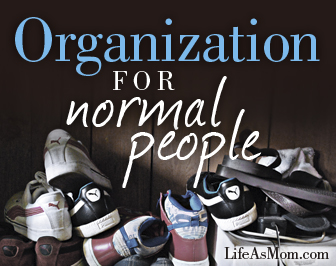 Be sure to check out the rest of the series: Organization for Normal People.