If I Were 25 Again….
As an Amazon Associate I earn from qualifying purchases. For more details, please see our disclosure policy.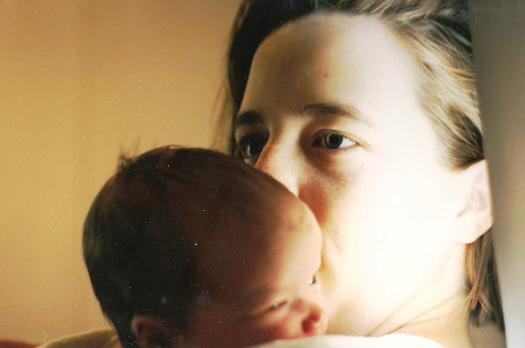 My first child was born just a few weeks after I turned 25. He is quickly approaching 14. I now have to reach UP to hug him. He has the beginnings of a moustache. And when I'm in another room and hear his voice, I think it's my husband or my brother talking.
Yes, the  time goes quickly.
I was thinking the other day about what I would do differently if I could turn back the clock and be a first time mom again — and 25 and skinny….
If I were 25 again,
1. I'd moisturize my skin more often. Wrinkles come faster than you think they will.
2. I'd find a sport or exercise that I liked and get in the habit of doing it before gravity started working against me.
3. I'd laugh more and not take myself too seriously.
4. I'd stand more firmly in my convictions.
5. I'd make my kids (and my husband) eat more vegetables. But, I would not try to sneak in tofu and then live to regret it.
6. I'd value sleep and not take "fat mornings" for granted.
7. I'd never buy cheap coffee. Ever.
8. I'd grow thicker skin.
9. I'd never touch a credit card.
10. I'd laugh at the days to come.
There's no time like the present.
While I can't turn back the clock, I can still do a lot of these things now. Better late than never.
And God is able to bless you abundantly, so that in all things at all times, having all that you need, you will abound in every good work.
What can YOU do today that you might have missed out on before?