How to Make a Lego Money Holder
As an Amazon Associate I earn from qualifying purchases. For more details, please see our disclosure policy.
Create a fun Lego money holder for gifting cash for birthdays, graduation, and Christmas. It is amazingly simple.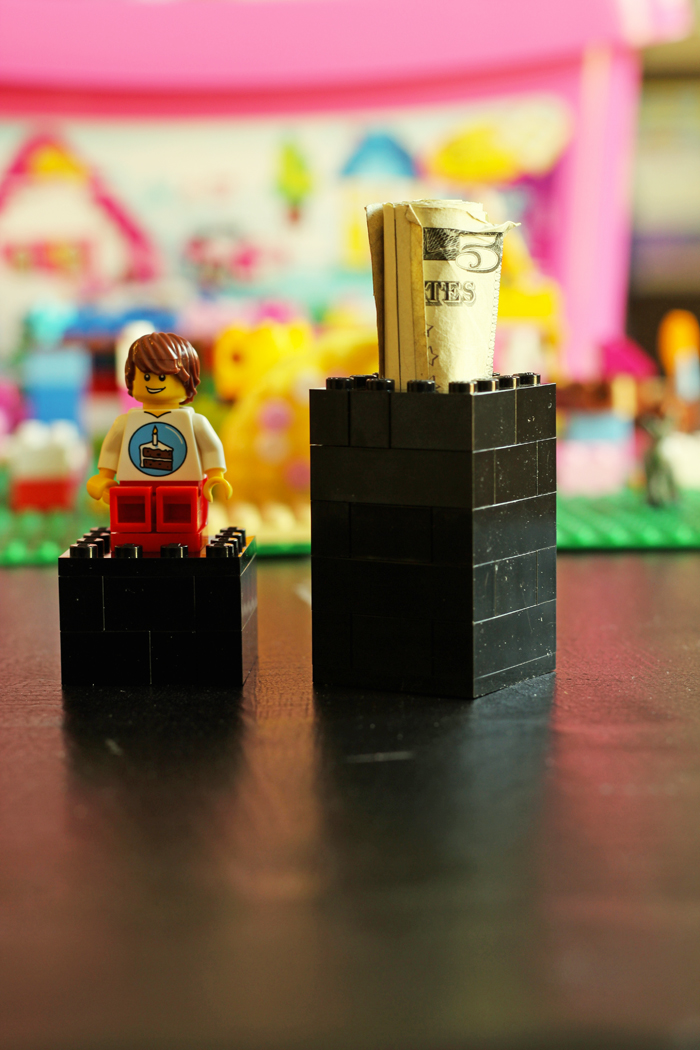 Once kids get to a certain age, they tend to want big ticket items that may not be in the ballpark of the budgets kept by grandparents, aunts, uncles, friends, or even parents. While some may look at this as commercialism grabbing hold of our children, I look at it as an opportunity for them to learn the value of a dollar — and how to save!
I have no qualms about giving a child some cold hard cash instead of some twaddly gift they don't want that will only clutter up their bedroom.
Gifting money is perfectly acceptable, especially when it's given in some fun money delivery system. You may already have seen the Chocolate Box of Money that my aunt originated so many years ago, but have you seen the Lego Money Holder?
Make a Lego Money Holder
I can't take the credit for the idea; it's my friend Sharon's really clever way to gift money. With her permission, I'm documenting it here.
I believe it originated as a way to gift Lego without choosing the wrong thing. You know how frustrating it can be for a kid to get a duplicate of a Lego set he already has. And in my mind, it's practically impossible for parents, at least non-Lego-geek parents to keep track of who has what set.
A money gift is a great idea. And this one combines the best of both worlds! Sharon has been doing this for years, since her grown nephews were little ones; I think it's brilliant — whether the kid is saving up for Lego or something else.
Here's how to make it: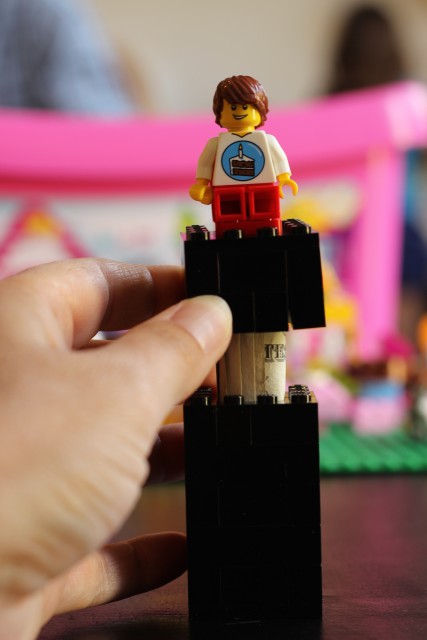 Build a box out of Lego.
Sharon made hers out of black pieces, purchased in bulk from the Lego store. Amazon has bulk Lego as well. (Check out this post for tips on bulk Lego buying.)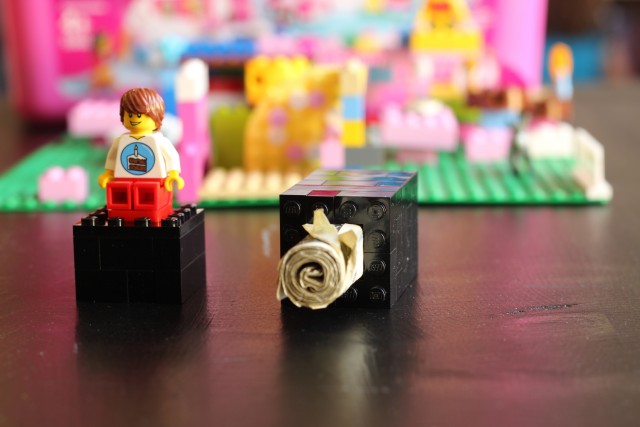 Make sure the hollow of the box is big enough for a wad of money.
Roll up a bunch of one dollar bills and fit them in the slot. You could make your box any size really. If you made it wide enough you could fit a roll of quarters or an assortment of coins. It doesn't have to be a lot of cash! Keep that in mind.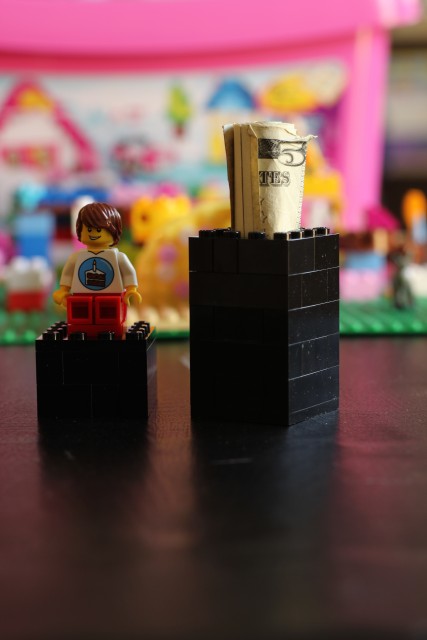 Add a cool minifig on top.
The birthday boy minifig pictured here is no longer available, but there is no shortage of cool Lego figurines. You can easily find one that fits your friend's interests.
And there you have it! It's a fun way to package a money gift that shows you took some time and effort. That, my friends, is the best of both worlds.
Do YOU have a fun use for Lego?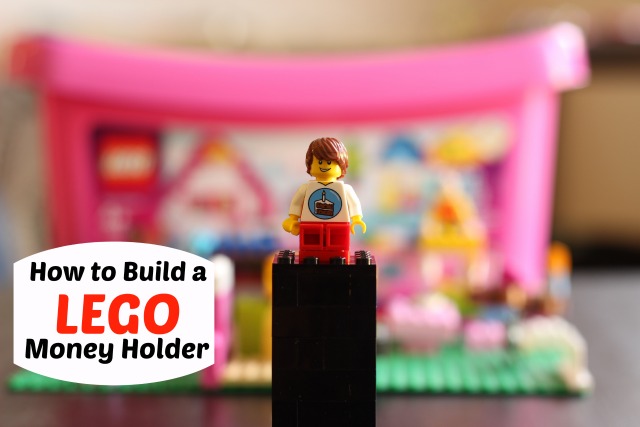 Originally published June 11, 2014.