How to Organize Your Home & Be Happier
As an Amazon Associate I earn from qualifying purchases. For more details, please see our disclosure policy.
Do you want to organize your home and enjoy it more? Try one of these strategies to feel like you are the Queen of your castle, not the victim of your circumstances.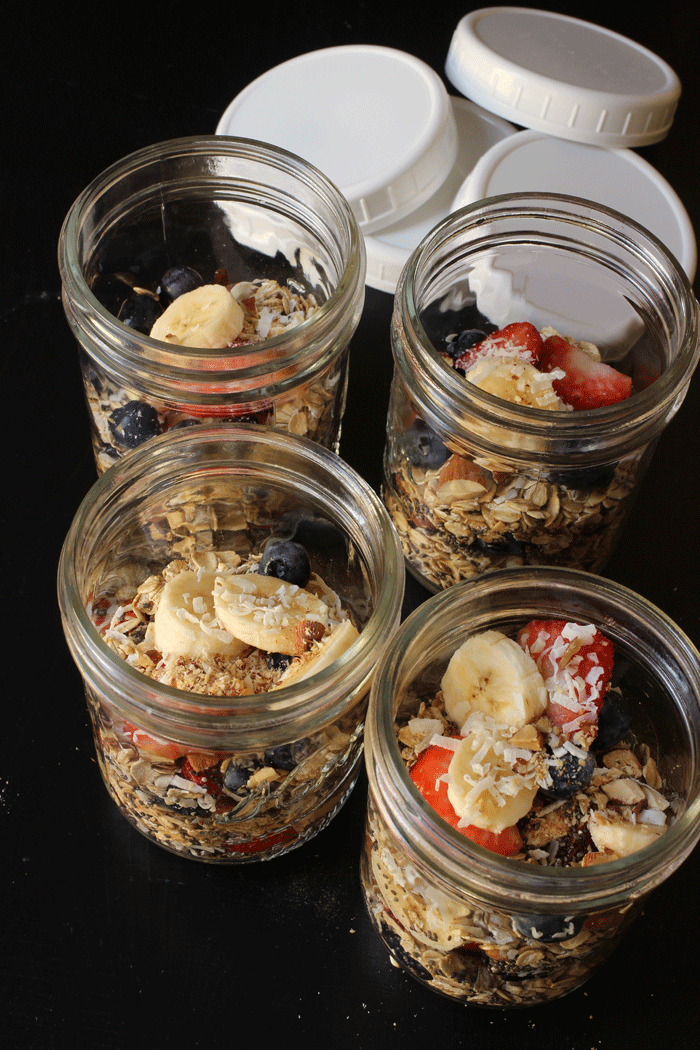 Have you ever had it where an illness or a string of bad days threw you off your game? Did you wonder where you were while the laundry piled up and the dust bunnies had a party in every corner of the house. Do you ever find that it's been weeks since you did something fun as a family?
Sometimes these things happen, and they make us feel like we just aren't right in our skin.
You want to be a happier mom, but you feel burdened by the tasks at hand.
Don't spend time fretting. The past is the past. Now's the time to get back on your game.
Consider these five things that you can do this week to organize your home and turn your life around, even if it's just a smidge. Maybe just choose one to get you going.
You'll feel better AND you'll be a happier mom and a more productive person.
How to Organize Your Home & Be Happier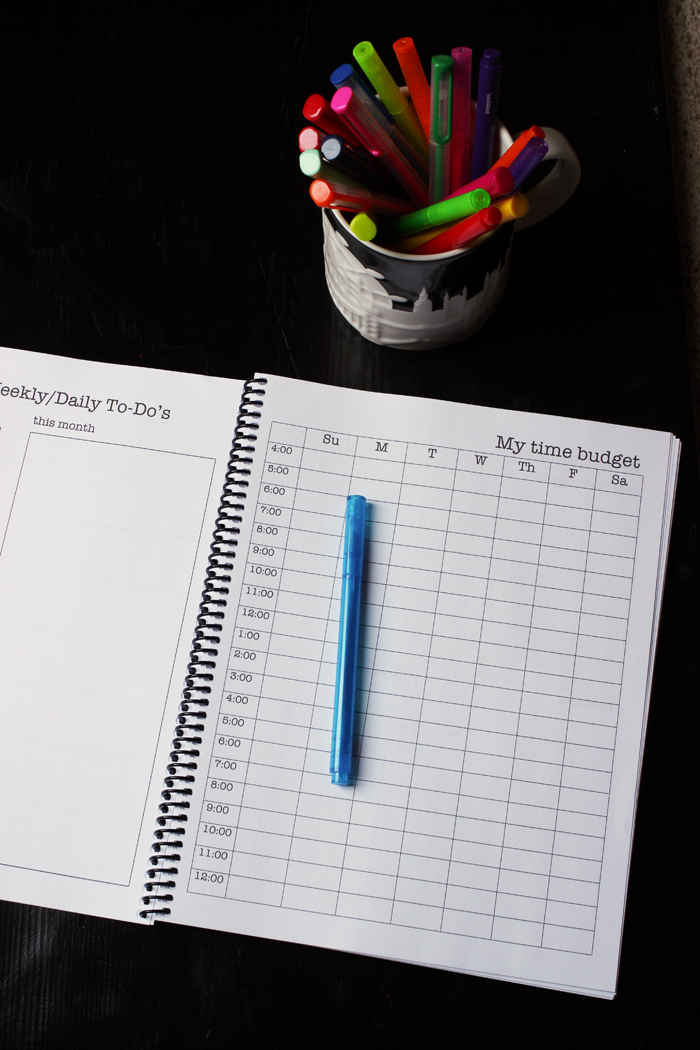 1. Tackle time management.
Is your schedule overbooked? Do you need to say no to some good things?
Or is your schedule so open that you think you have more time than you do? Do you end up procrastinating instead of tackling stuff head on?
Just say no to saying yes — or to scrolling too much on Facebook. Instead, pull out your planner, make a time budget, or simply set a timer for certain activities so you don't overdo any one thing.
A happier mom is one who's not at the mercy of the clock.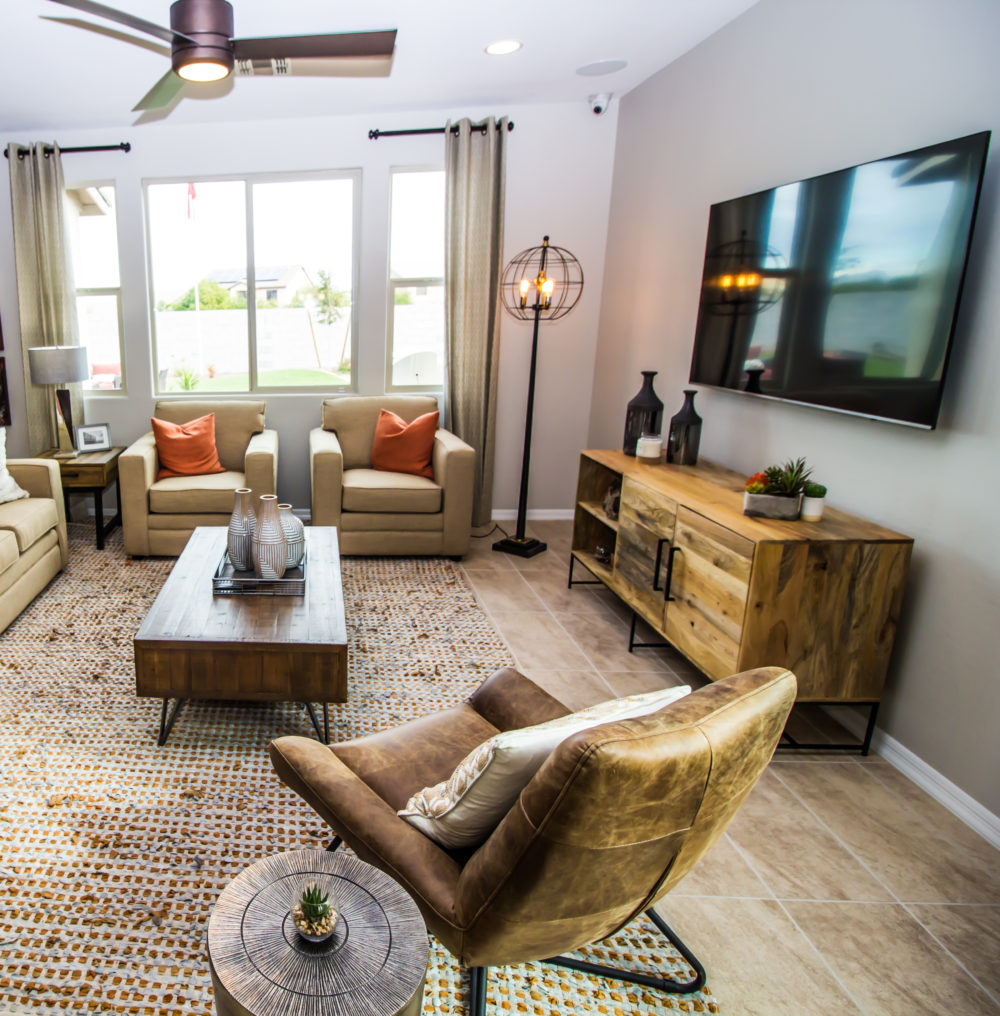 2. Clear out the clutter.
Is there just too much stuff in your house? I know for me when things are cluttered, I can't think straight. It's hard for me to tackle even the smallest tasks when there are piles about.
It's hard to tackle the piles, too!
Make a plan to dejunk your stuff. Start with one area and work yourself around the house, clearing flat surfaces and putting things in their places
You'll be surprised at how this clears your mind, too, and gives you motivation for other projects. You'll go look in the closet just so you can smile at your good work.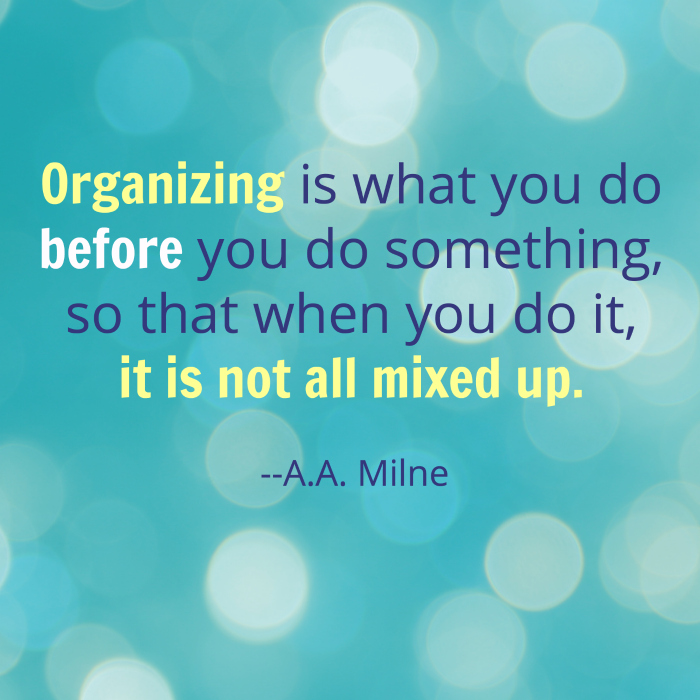 3. Determine a cleaning schedule.
When we were DINKS (double income no kids) we paid a cleaning lady $20 a week to come clean our 200 square foot studio. Yes, really. And sure enough, we had to tidy things up and put away the junk before she could clean. Typical, right?
Anyway, having that regular schedule of accountability, albeit weird, was helpful.
And so is putting a cleaning schedule in place now. Decide what needs to be cleaned regularly and when.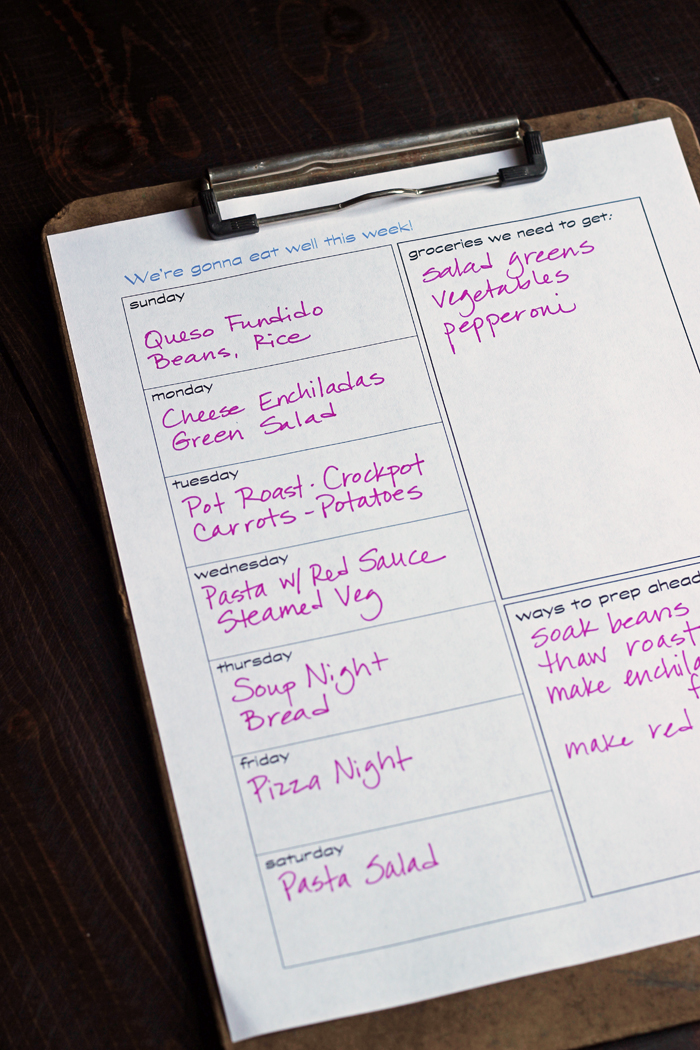 4. Make a meal plan.
Do you know what's for dinner? Have a plan for meals, even if you run the same 14 meals on repeat every two weeks. It's better than Chicken McNuggets and frozen TV dinners.
A meal plan can help you shop, cook, and eat better. And avoid being hangry. No one wants to be hungry.
Not sure how to meal plan? Stay tuned for my new workshop, Meal Plan Makeover! We'll get you set for success!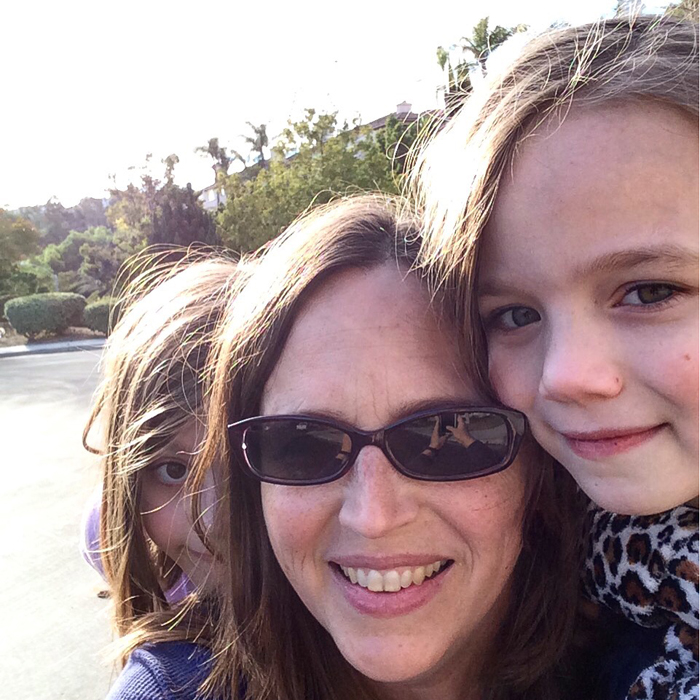 5. Plan for fun.
Are you making time to enjoy those little things with your kids, like popsicles on the back step, walking at sunset, baking a cake? Or watching a movie with your honey or going to bed earlier with your spouse?
If it's been awhile since you did something just for fun with your family or partner, stir something up today. You'll be so glad you did, and it will bless them to see a happier you.