One Clever Potty Seat
As an Amazon Associate I earn from qualifying purchases. For more details, please see our disclosure policy.
So far we've had five out of six children go through potty training. (Graduates shown above.) After some trial and error, we've found the toilet seat insert to be the most useful tool. Coupled with a stool to climb on, the toilet seat insert has proven to be the gear our kids needed to get on the pot and do their business independently.
Prior to receiving this travel toilet seat insert there were vacation moments when our little guy wouldn't go without an insert. Yes, we've packed one in the suitcase for cross-country travel. And on another occasion, one desperate Nanna ran to Kmart in search of one.
Imagine my surprise when I saw this snazzy toilet seat with built-in insert at the grandparents' house!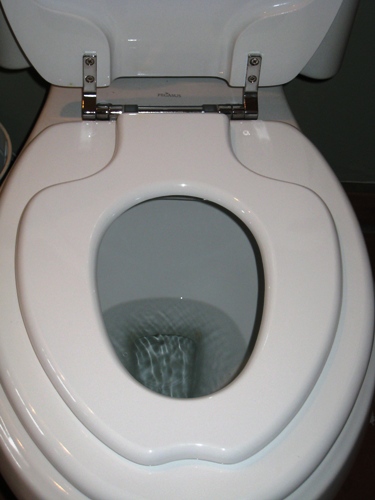 It's a multi-tasking toilet seat. My in-laws installed them on all their toilets when the FishKids moved back to California. It's a brilliant idea, especially for a family with young children or grandparents with frequent young visitors. The child size seat stores itself in the lid when not in use. Not only is the insert always available for whoever might need it, but it dramatically reduces bathroom clutter.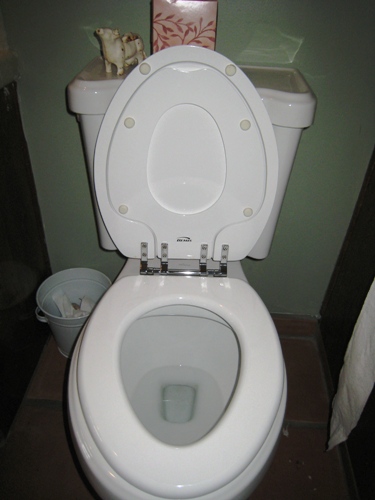 Love that!
More Potty Training Tips