Establishing a Cleaning Schedule for Your Home
As an Amazon Associate I earn from qualifying purchases. For more details, please see our disclosure policy.
A cleaning schedule may sound like drudgery, but it can be a fantastic strategy to help you keep up on the housework and enjoy a clean house.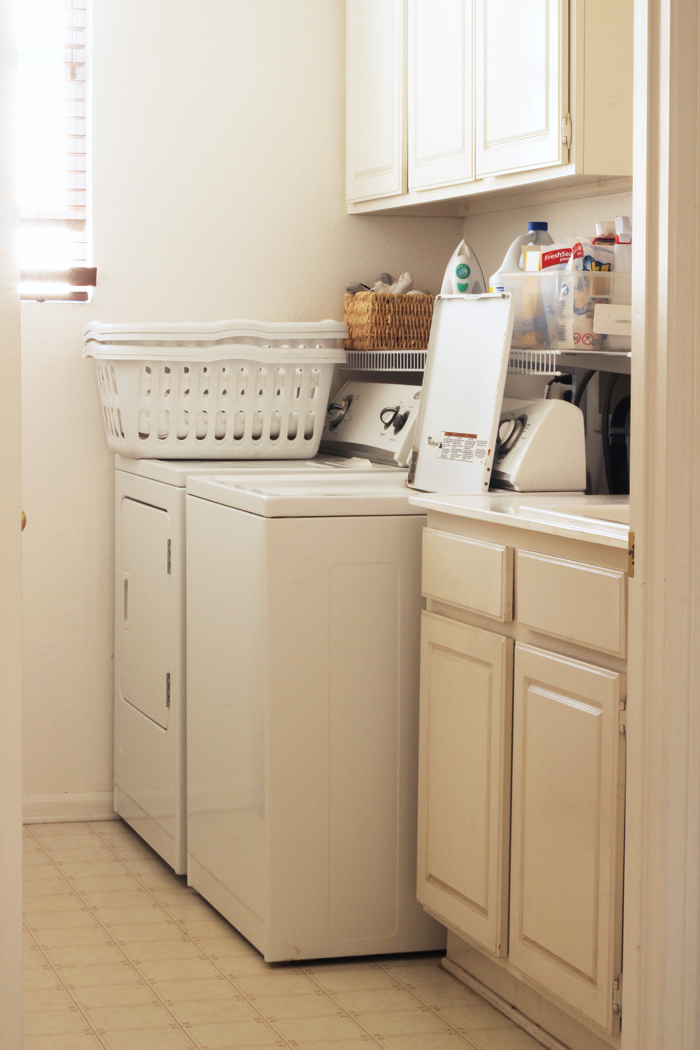 While I'm not naturally someone to embrace schedules and spreadsheets, I've found that they come in really handy when managing a home. After all, there is no chef or maid at this here establishment. I am the main person to establish order here on the Ponderosa.
What I've found is that if I don't give myself deadlines or "homework" as it were, I find all kinds of excuses NOT to do the work. Then it just hangs over my head, making me feel guilty about being a lousy housekeeper.
One of the things that can really help you and me manage ours home is to have a regular cleaning schedule. It's not all fun and games, but you'll soon see that if you put your household tasks on a schedule — and actually do them — you'll be amazed at your productivity as well as how clean your house is.
While I sometimes fall off schedule and have to hit the reset button, I also know the bliss that comes from regular home maintenance.
As the school year gets into gear, now is an ideal time to do some deep cleaning and decluttering and get back on a cleaning schedule or start one if you never have before. The holidays are just a few months off, so what better time to get a good habit going?
Establishing a Cleaning Schedule for Your Home
There are at least two ways you can go about establishing a cleaning schedule.

1. Create your own cleaning schedule.
Print out this blank Weekly Cleaning Worksheet and then plot out the chores that you'll do on the days that you plan to do them. The top row is for morning chores, the middle for afternoon, and the bottom row covers evening tasks.
This is just a sample. You'll need to set up your cleaning schedule to suit the rhythm of your home.
(If you need inspiration for what jobs there are to do, consult this Cleaning Checklist to see what you want to do in your home.)
2. Use an app.
Using an app, like the Motivated Moms app, gives you structure without recreating the wheel. (You can also purchase the Motivated Moms planner which is a paper version of the app.)
I've been using the app off and on for a few years now and really appreciate that it sets up a cleaning schedule for me. I don't have to think. I just have to clean. Plus, I can have the app sync to several devices so the kids can access the tasks and do them as part of their chores.
What fits at my house may not fit at yours. You'll want to test and tweak until you find a rhythm that fits your family, your home, and you. Regardless, a cleaning schedule is essential to helping you feel good about the place you call home.
Do you have a cleaning schedule?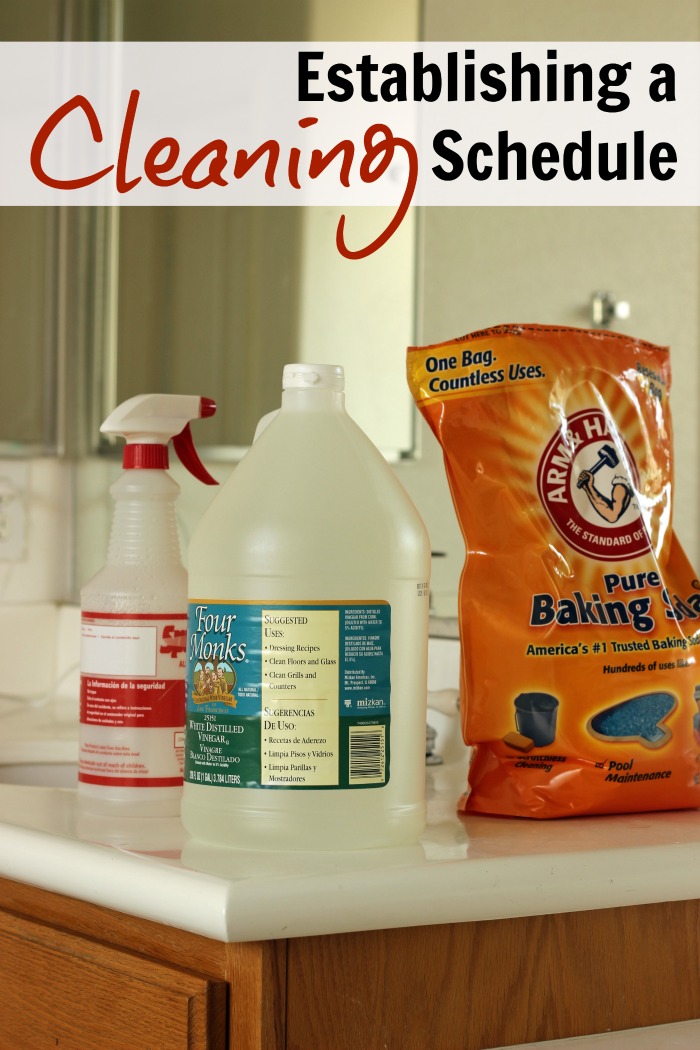 Related Reading:
Originally published September 25, 2010. Updated September 10, 2016.