Stop and Smell the Roses
As an Amazon Associate I earn from qualifying purchases. For more details, please see our disclosure policy.
Are you ready to stop and smell the roses? Grab this printable and let's make the most of this time with the kiddos. Kids don't keep!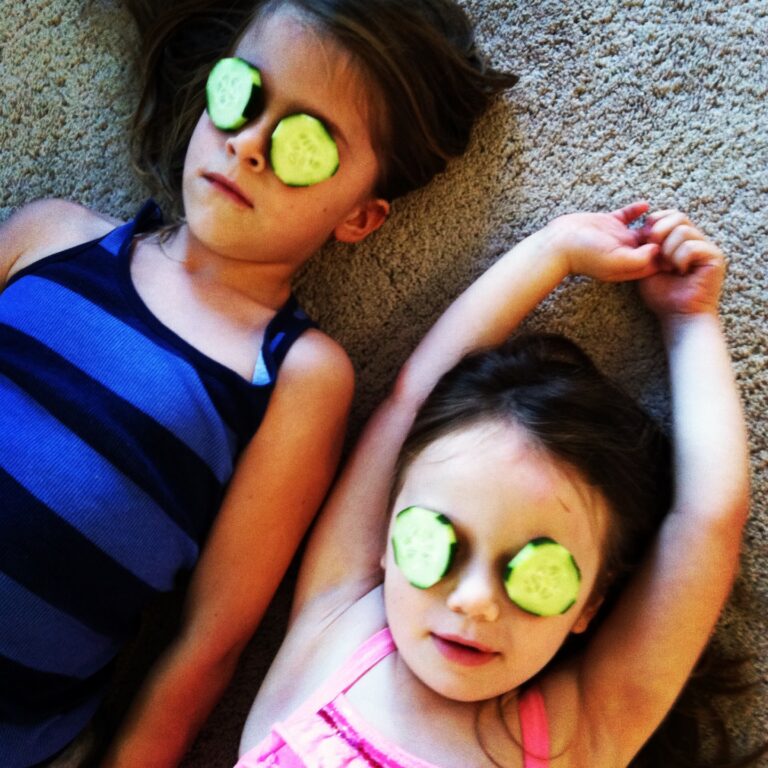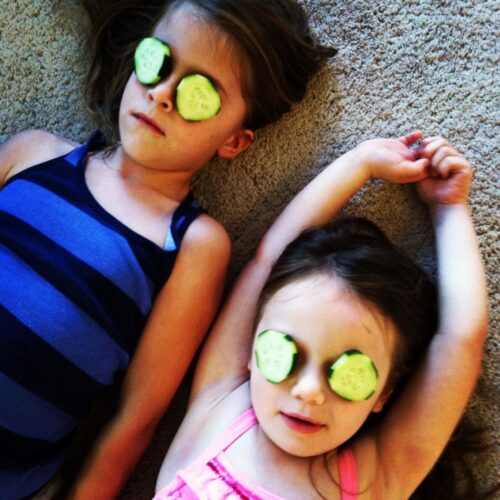 As I talked about in Sunday's newsletter, I'm often tempted to stop time, to freeze my family life just right where it is so that I don't miss anything, build regrets, or have to deal with hard things and kids' growing up.
You and I both know that that isn't possible.
Instead, we can stop what we're doing and enjoy the moment for what it is: beautiful, yet fleeting.
This month, I'm revisiting my series, Stop and Smell the Roses, on Periscope. Every day this month, we'll be chatting about one of the topics in the series, brainstorming ideas, and generally discussing this notion that we can't stop time, but we sure could try to enjoy it more!
Stop and Smell the Roses
I hope you'll join me! You can follow along on the periscope app. My handle is jessicagfisher.
Download and print off this pretty checklist of reminders that we'll be working through this month.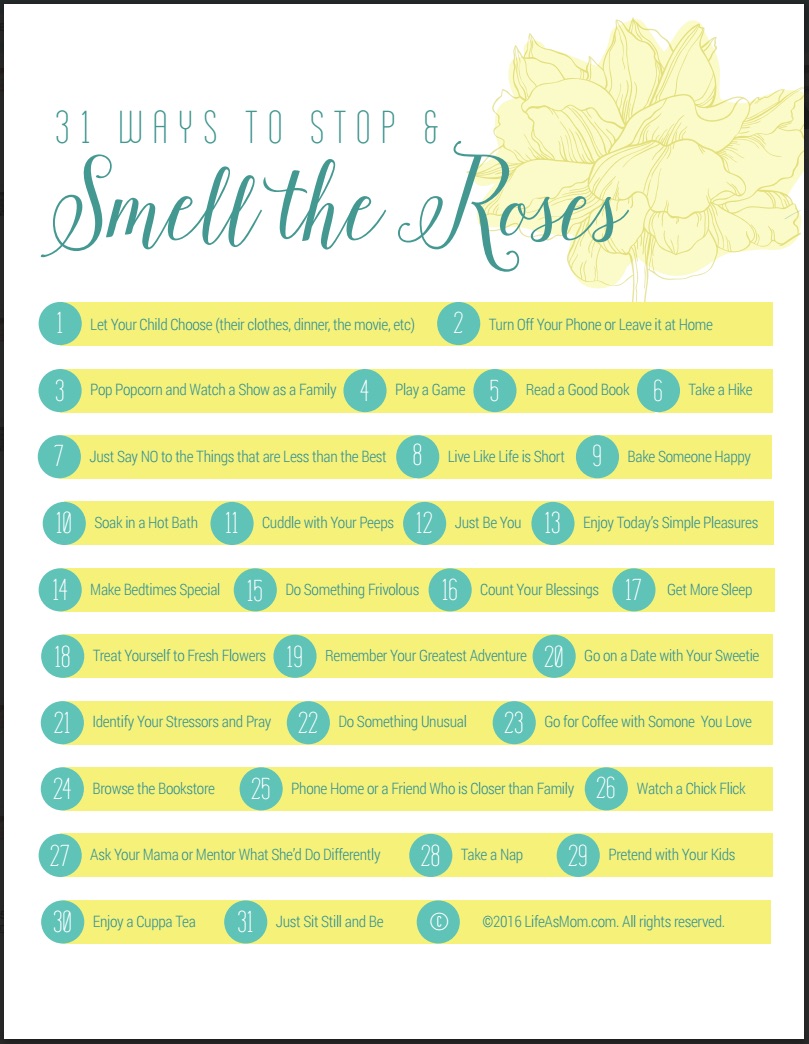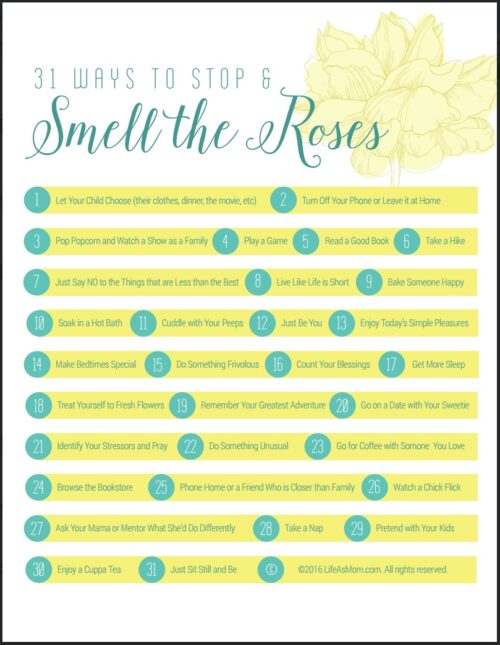 Here are the links to the past series on this topic:
Let Your Child Choose
Turn Off the Phone or Leave it at Home
Make Cinnamon Popcorn and Watch a Show
Stop at the Fish
Just Say NO
Watch a Classic Film
Live Like Life is Short
Bake Someone Happy
Cuddle with Your Peeps
Take a Hike
Take a Bath
Just Be You
Make Bedtimes Special
Enjoy Today
Do Something Frivolous
Remember Your Greatest Adventure
Enjoy Fresh Flowers
Phone Home
Browse a Bookstore
Count Your Blessings
Read a Good Book
Take a Nap
Go for Coffee with Someone You Love
Ask Your Mama What She'd Do Differently
Enjoy a Cuppa Tea
Do Something Unusual
Go on a Date
Identify Your Stressors and Pray
Pretend
Just Sit Still
What's one thing you could do this month to savor the days with your kids?