Teach Your Child to Ride a Bike Without Training Wheels
As an Amazon Associate I earn from qualifying purchases. For more details, please see our disclosure policy.
This is a tried and true method for teaching a child to ride a bike — without expensive equipment, hair loss, or tears.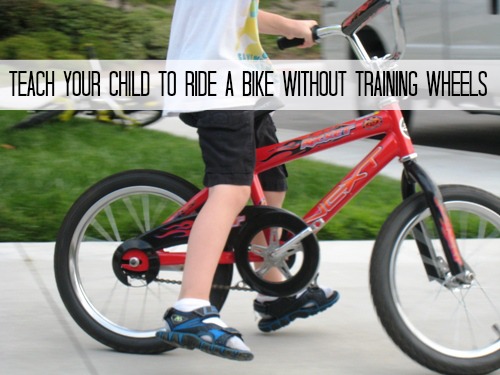 We've had SIX children learn to ride a bike without training wheels. Our firstborn, of course, was our guinea pig. And as with many things, he was treated to the traditional approach.
In this case, we took off the training wheels and ran along beside, etc. It took about a week, in part because he was mad that we took off the training wheels. It was definitely a push-me, pull-me experience.
With our second son, we heard about this other method. And wow. It's amazing.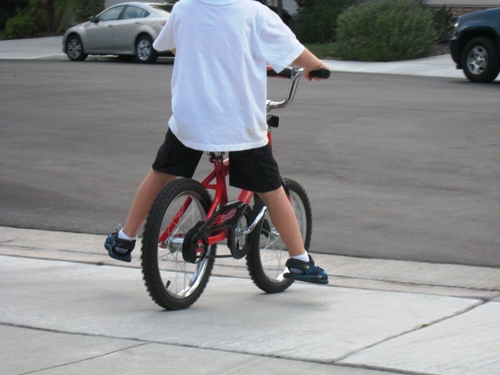 Take off the training wheels AND the pedals.
I read about it in a magazine and told FishPapa about it. Hmmm…. let's see.
The theory is that without pedals the kid learns to balance. He's not so focused on pedaling to distract him from balancing. Learn the balance and then the pedaling part will be easy.
This has been amazing with the five kids we've used it on. A few runs down the driveway balancing and the kid is ready to get the pedals back on. Each kid has been off and riding in less than an hour.
This is a practically pain-free way of learning to ride a bike without training wheels.