5 Ways to Simplify Your Life that Could Save You Money
As an Amazon Associate I earn from qualifying purchases. For more details, please see our disclosure policy.
Life can feel so complicated at times. Full, busy, expensive, too. However, taking a few steps to simplify your life could save you money. And give you a little space to breathe more easily.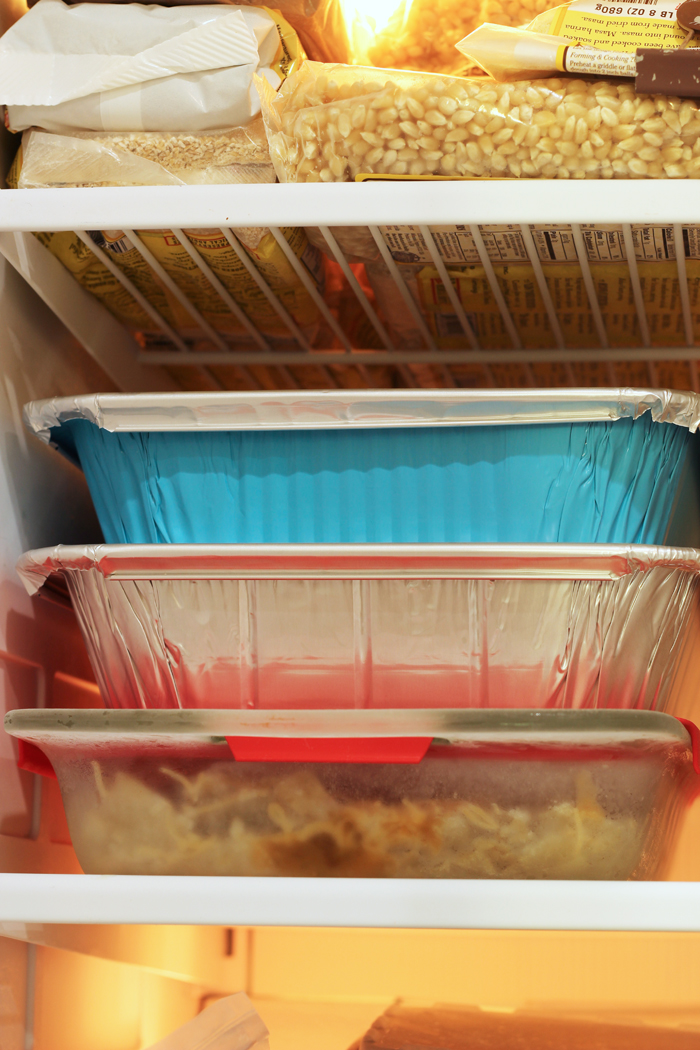 Do you ever find yourself with too many ideas? Do you find that there are just so many good options out there that it's hard to choose? Do you get yourself in situations when the pursuit of all the good stuff ends up being overwhelming, not to mention expensive?
Sometimes in the quest to do good, you can make life HARDER, but there is an easier way.
Choosing a simpler path for at least some of your regular tasks can not only give you some much-needed breathing room and mental space, but it cal also save you money as well!
5 Ways to Simplify Your Life that Could Save You Money
Consider these simpler things you can to do to save money and breathe more easily.
1. Practice freezer cooking.
Do some batch cooking and fill your freezer with homemade convenience foods. No need to run to the store for a can of soup or a frozen pizza. Making dinner is as easy as opening the freezer door.
Freezer cooking is not that difficult, nor does it need to suck up your whole weekend. I promise!
Preparing big batches of convenience foods in little pockets of time can save you money — and improve your diet. Not only will your grocery cart be full of whole foods that are better for you, but you'll reduce your needs to have many different items in your cupboard.
You'll also spend less time in the store, thereby averting any impulse buys.
Freezer full of homemade food = less eating out + less shopping + easier decision making
2. Develop a capsule wardrobe.
The fashionista life can get expensive. Following the trends never ends and it uses up valuable resources that you could use (time, money) for other things.
There are ways to dress simply that still look good, but that don't cost you a lot to buy or to upkeep. Developing a mix and match wardrobe ensures that you'll have outfits in which you always look good.
A few good clothes = easier dressing + less laundry + simpler days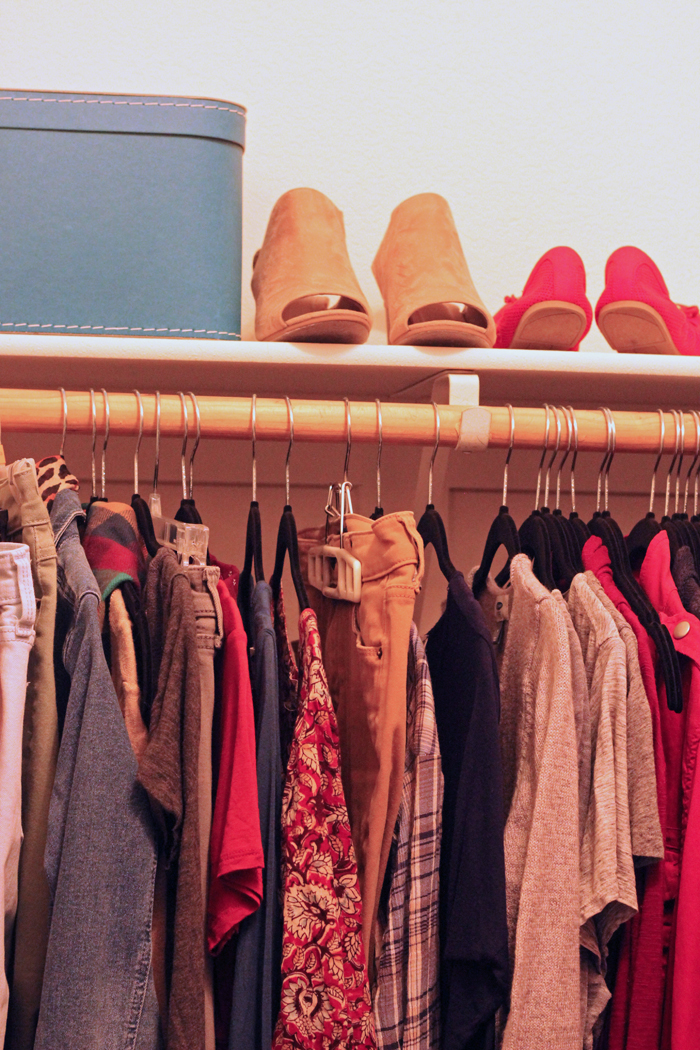 3. Limit your shopping options
Depending on where you live, you may have a multitude of shops to choose from. Some offer better prices on certain things. It can be overwhelming to try to hit all the stores in search of just the right items at just the right prices.
However, decision fatigue is a real thing. Limiting your shopping options can give your brain and your wallet a break. Not to mention your time behind the wheel.
Select only 1 or 2 stores to shop at. Not only will you save money on gas, but you'll also spend less time driving around. No, you won't get have all the selection in the world, but you'll be able to focus on the basics and getting to know the strengths of your chosen stores.
Fewer stores = less driving + less gas + better focus
4. Declutter and host a yard sale.
You know you have too much stuff. We all have too much stuff. I know this because there are very few of us who have just what we need. Ours is a generation of excess. You can simplify your life just by letting go of excess baggage.
Dejunk your cupboards and closets and sell what you don't use. You'll have more breathing space, less stuff to take care of, and you can pocket some change for having sold it to someone else.
Less stuff = simpler life + more money + more space
5. Say NO more often.
It's so hard to say no to good things. A friend invites you to an art night. You see a sale at your favorite shoe store. You hear about a great hobby that everyone's pursuing.
All these things take money and time. Are they really important to you? If not, just say no. It's okay. Your friend will still be your friend. The shoe store will have another sale. Hobbies come and go; there'll be another new trend in a few months.
It's okay to say no to things, even good things. Protect your time and your wallet; politely decline and move on. It will simplify your life and save you money?
What do YOU do to simplify your life and save money?
Originally published March 24, 2011. Updated May 8, 2018.