Be Prepared for Car Sickness
As an Amazon Associate I earn from qualifying purchases. For more details, please see our disclosure policy.
You never know when your child might feel queasy on the road, so pack a box of supplies for cleaning up so you're prepared for car sickness.
Summer vacations are just around the corner. And with vacation comes the summer road trip. While your destination and your luggage are important things to plan for, so is the inevitable bout of carsickness.
Yes, you hate to think about it. But, when your child hollers, "Mom, I feel sick!" from the backseat as you tool along I-35 with no place to stop, you're going to have to think about it. So, plan ahead.
Both my girls tend toward car sickness. Experience, like when both of them threw up in the car two days in a row, has taught me to be prepared for car sickness. Trying to clean up the Rapunzel doll's hair in the aftermath is no fun. Trust me.
You never know when your child might feel queasy on the road, so pack a Car Sickness Kit and keep it in the car. You'll feel so thankful you're ready to face the challenge.
A Car Sickness Kit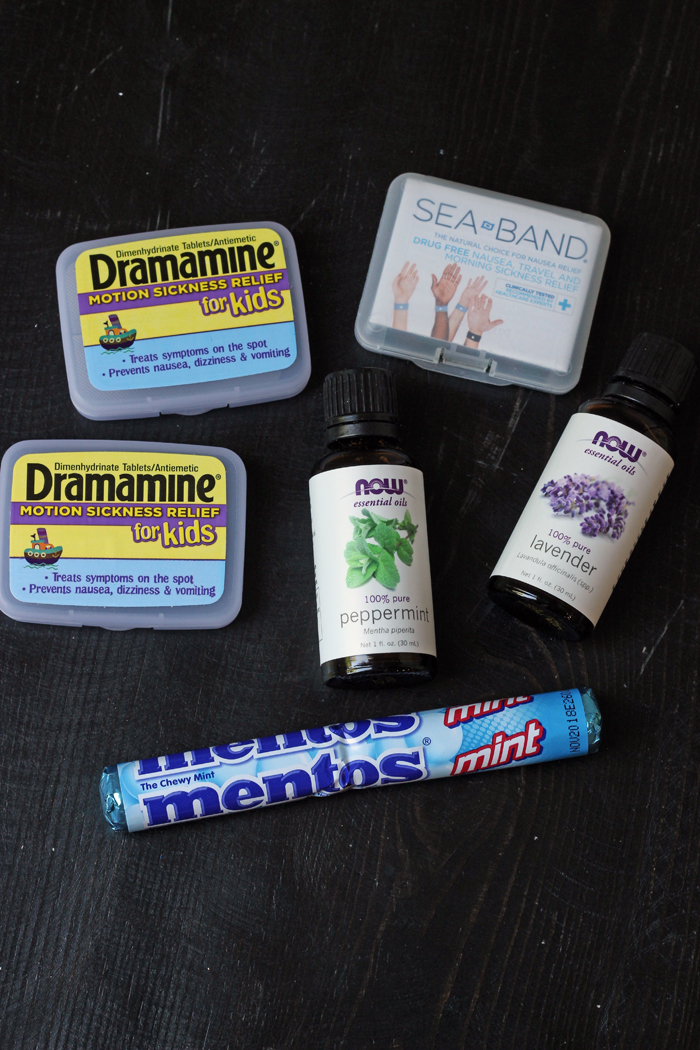 Things to help you prevent car sickness:
They say, "An ounce of prevention is worth a pound of cure." If you can prevent your child from getting car sickness to begin with, so much the better. We've used trial and error over the last few years, and now have a complete arsenal of preventive methods.
To avoid car sickness, consider these items:
We use these in combination on long road trips, particularly since FishChick7 gets anxious about the idea of traffic and getting sick. Some of them may have a placebo affect, but my motto is "whatever works when puke's involved."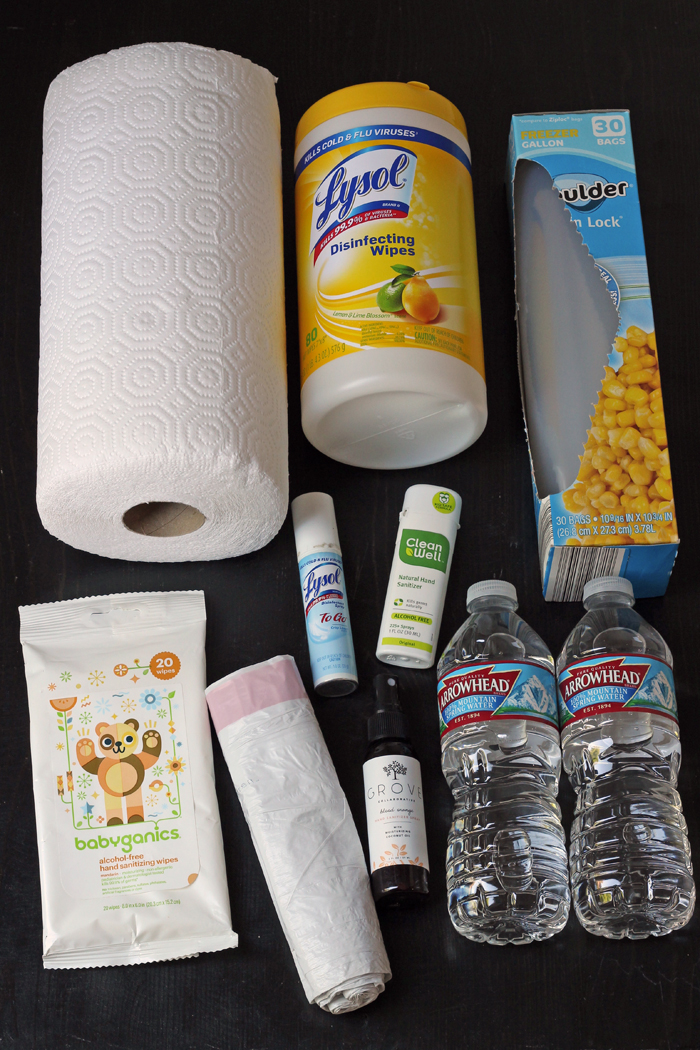 Things to help you in the event of car sickness:
All the prevention methods in the world won't clean up the mess, so it's important to keep these items on hand for when the worst really does happen.
I keep these things on hand:
paper towels – for wiping up
disinfecting wipes – for sanitizing
plastic cups or ziptop freezer bags – for a stand in "barf bucket"
mini can of Lysol – for fumigating and sanitizing
squirt bottle or bottled water – for cleaning off car seats, seat belts, and Rapunzel's tangled doll hair (don't ask)
plastic trash bags – to contain all the trash and mucked up clothes
hand sanitizing spray – to clean up the parents and helpers
It is now standard operating procedure to hand the boys plastic cups or bags so that they can hand them to their sisters should they get sick en route. And if they miss the cup, well, we're prepared for clean up duty, too.
What do YOU do to be prepared for car sickness?
You should also read:
Originally published June 7, 2011 and updated for the times.