How to Organize Children's Toys
As an Amazon Associate I earn from qualifying purchases. For more details, please see our disclosure policy.
Toys, books, and other kid stuff make a home fun and playful. Yet sometimes, it can become too much stuff. It's hard to manage it all and still give your children a fun atmosphere to live and play in.
Today, as part of Zone Defense, contributor Prerna shares some tips for Toy Management.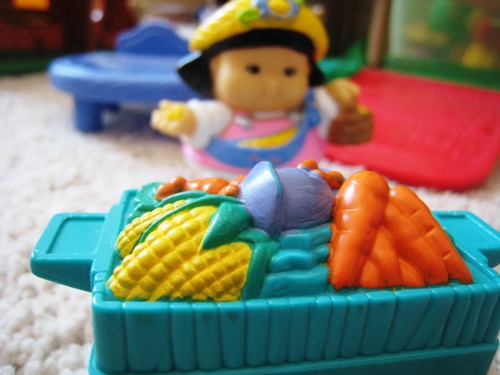 Want to save this post?
Enter your email below and get it sent straight to your inbox. Plus, I'll send you time- and money-saving tips every week!
Ever wonder how kids' toys just seem to multiply and take over the house? Add books, sporting equipment, board games and other random stuff to the mix, and we're talking about BIG trouble.
Here are some tips to organize and contain children's toys and stuff:
1. One In, One Out
We have this rule at our home where whenever we get a new toy, we look through the old ones to see which one we can donate or give away. The same is true for books and clothes.
The one-in, one-out rule not only helps keep kiddie clutter under control but also make buying decisions more thoughtful. Kids, especially kindergartners, tend to not want another toy when it means they'll have to give up one they already own. We call it the Buy Less, Give More rule.
"Mama, I want another doll"
"Sure, sweetie. Which one do you want to give away then?"
"Umm… I wanna keep them all"
"Then, baby, you can't have another doll. Because when a new doll comes in, one of your older ones has to go to another baby."
"Oh.. okay.. I no want then."
See? Clutter control and save money too!
2. Give Everything a Home
Yes, let kids know where things go by fixing a 'home' for them. Books in the shelf or cabinet, toys where they belong and bags and sporting stuff on hooks. Make the 'homes' easy-to-access so that kids, as young as they are, can easily put away their stuff when they're done with it.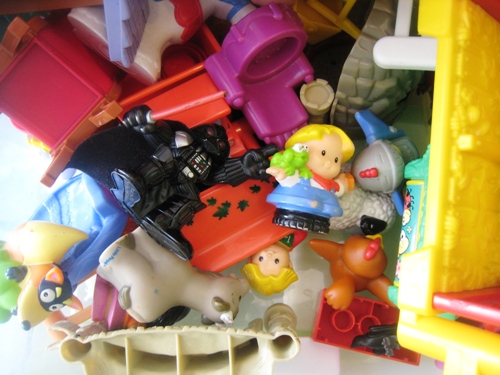 3. Think Creative for Small Toy Storage
Generally, the bane of our lives as moms is not the big toys but the small ones. You know, Lego pieces, cars, dolls' clothes and so on. Get the small stuff organized using boxes or buckets, Ziploc bags and even, egg cartons.
Empty egg cartons, for instance, hold my daughter's dolls' accessories. Kid-sized, beach buckets are what we store her cars in. Keep the small toy clutter under control and you'll have a much neater room.
For more inspiration, check out these fun ways to stay organized as a family.
4. Use Toy and Book Rotation
Finally, and this again, is a biggie. Rotate toys and books. Don't keep ALL the toys out ALL the time always.
Have a stash in deep storage and bring it out every two weeks or maybe every month and put the old one away. Not only will this keep clutter under control but will also boost the novelty factor for kids. It keeps things fun without being out of control.
How do you keep kids' toys organized and clutter under control?

— Prerna Malik is a mom, a wife, a writer and woman who believes in parenting with love, being postively productive, and creating a home that invites you to put your feet up and relax.
More Organizing Tips