A Christmas Countdown Family Activity
As an Amazon Associate I earn from qualifying purchases. For more details, please see our disclosure policy.
Are you looking for an easy Christmas Countdown activity for your family? I've gotcha covered with these fun printable activity cards!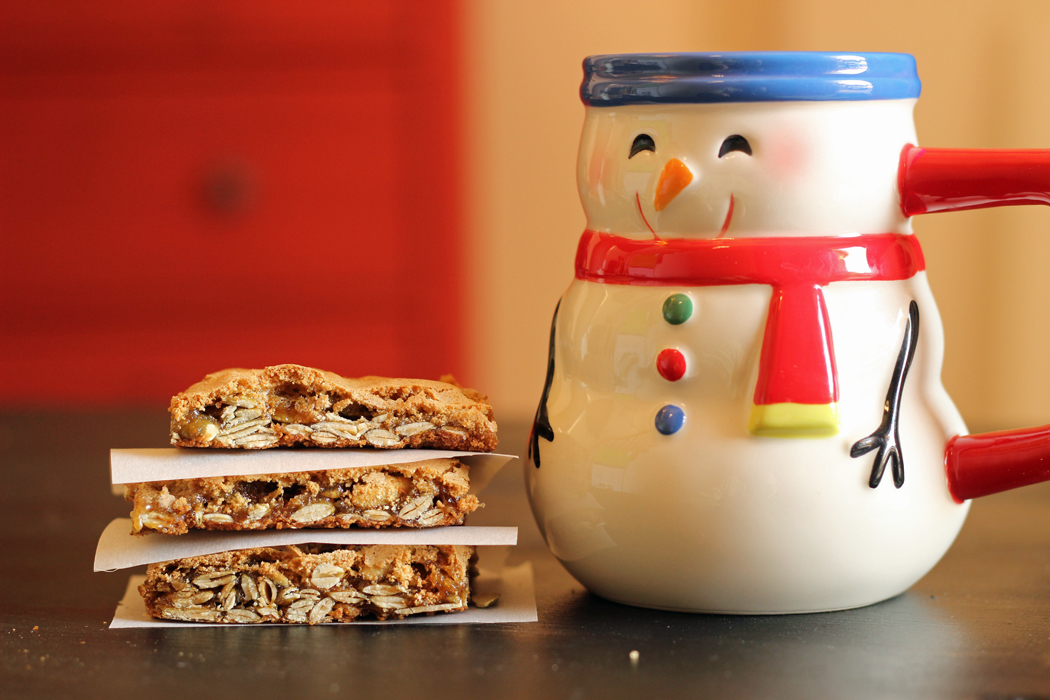 December 1st?! How did we get here?
As soon as the Thanksgiving leftovers are devoured, our thoughts naturally turn toward Christmas preparations. Sometimes, however, that December 1st jumps us from around a corner and takes us by surprise. Ya feeling it right about now?
With Thanksgiving on the early side this year, it sure seemed like we had plenty of time before December rolled around, but here it is.
One of my favorite childhood memories of the holiday season was the Christmas Countdown. Back then, my mom gave us a piece of candy every day to countdown the days. My sister, fearless of sugar in her home, still does the same.
Call me the stingy mom, but I've put my kids on a sugar fast for the next week or so. We need to detox! But that doesn't mean we won't have a fun Christmas Countdown. Oh, no, ma'am. In fact, FishChick9 has practically been counting down the days until we can bust out the envelopes.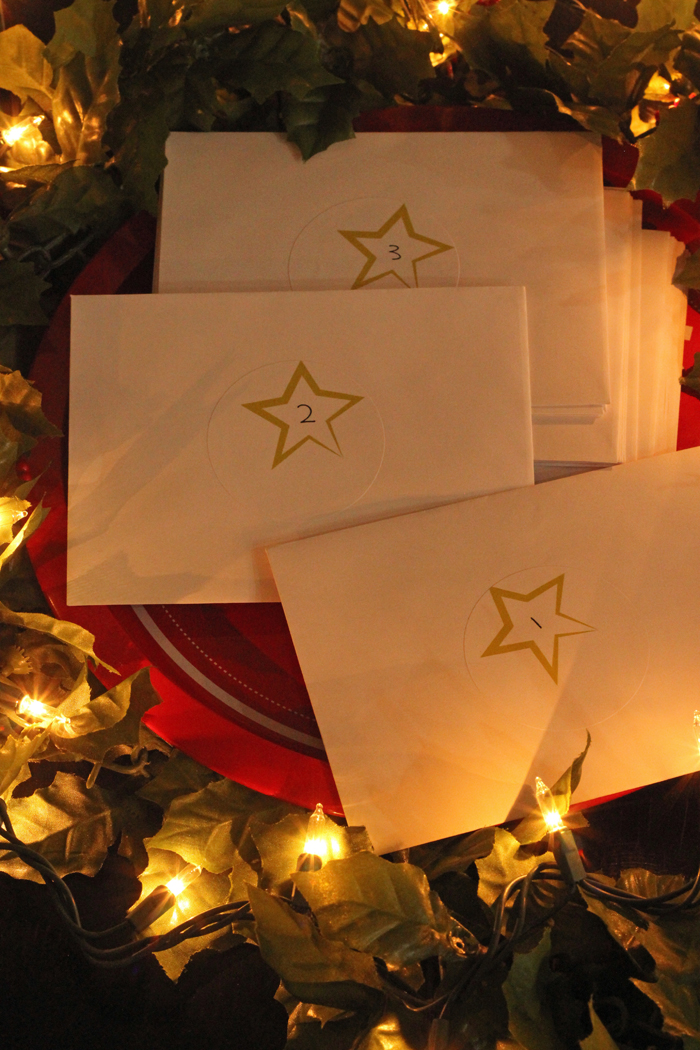 A Christmas Countdown Family Activity
For years I've put together this fun Christmas Countdown to do with my kids. It's in addition to the Jesse Advent Tree we usually do. One is spiritual, and the other is just silly fun. I think the two can co-exist.
Anywho, years ago I put together these cards with fun things for us to do everyday in December and stuffed them in envelopes to make it surprise-like. Then each evening one child opens the envelope for that day, and we do that fun thing. It might be to go light looking or go a jammie run or watch a movie. Whatever.
The important part is that it's an occasion for us to chill together and have some fun at Christmas time.
Great idea, right? And you'd really like to do, right? But, where are you going to find the time to put cards together, right? And why am I telling you this on December 1st when you needed AT LEAST A WEEK to get your act together.
I thought you might say that. I've got you covered. These Christmas Countdown cards to print, cut, and stuff into envelopes are included in A Simpler Season: The Planner to Help YOU Have a More Fulfilling Holiday.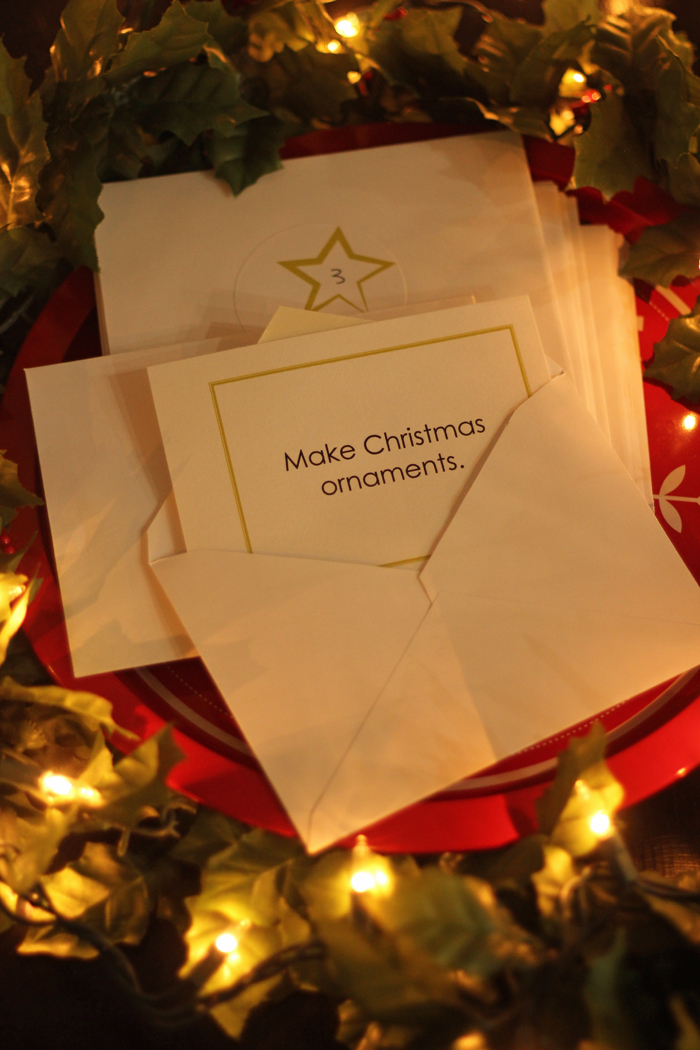 Seriously. The heavy lifting is all done. Download the book, scroll to page 129. Choose the cards you want to print and print. There are 34 printable cards, which means you can ditch the ones that you don't really feel like doing.
That said, the activities are pretty simple and fun.
Get and decorate the Christmas Tree.
Attend a local Christmas Tree lighting or go light looking.
Bake and decorate Jesus Cookies

.

Go to a Christmas Parade.
Have a backwards dinner—eat dessert first!
Eat out at your favorite restaurant.
Make Fudge. Try this

awesome 

recipe.
There are 6 blanks cards to choose your own adventure. Just type into the blue spaces before printing. If you want to get fancy, there are also envelope labels to print, but you can just fold the cards in half and mark them with the day.
I've even included a schedule so that you can remember what activity you assigned to which days.
Everything you need to pull this off is in this handy, dandy planner. Well, except for the paper, ink, computer, and envelopes. But, other than that, I got you covered!
And you know what, if you're reading this on December 7, or 14, or 21, you can still do it! Just choose the activities that mean the most to you and your family. It's never too late to spend fun times with your children!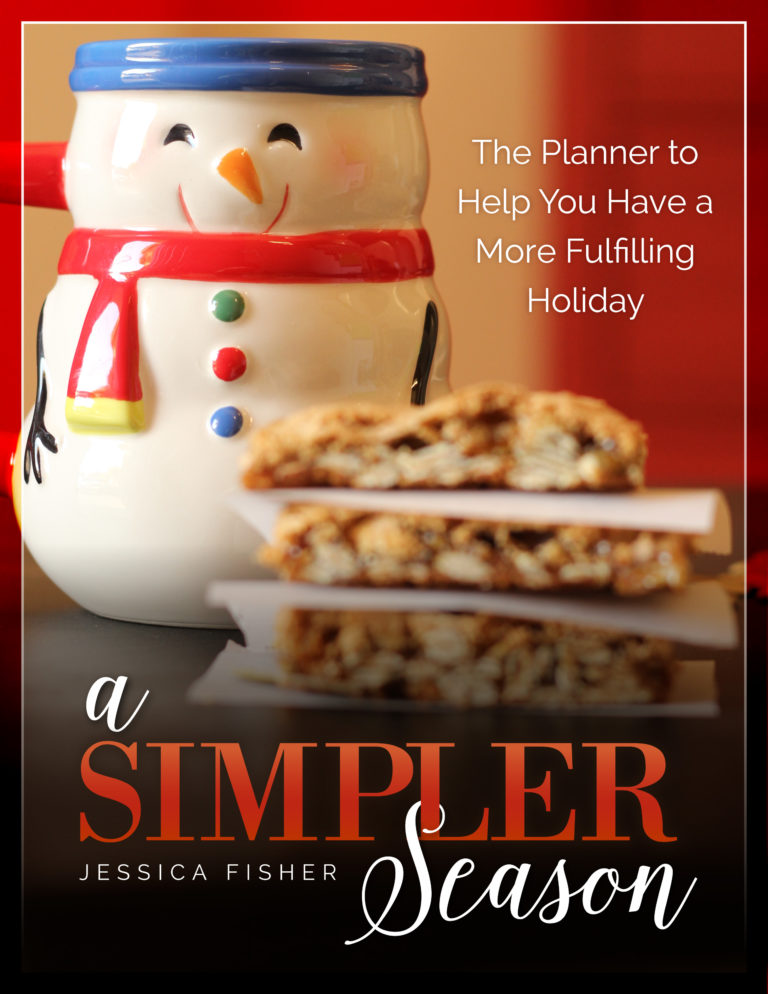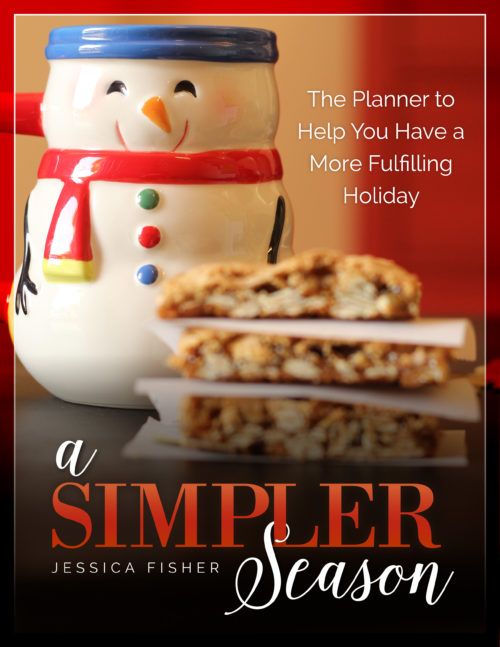 Want to plan a fabulous holiday? A Simpler Season holds almost everything you need to do just that.
This guide to planning the winter holidays provides creative ideas , time-saving tips, and budget-minded inspiration for making the most of Thanksgiving, Christmas, and New Year's. With the busy family in mind, I've provided recipes, to-do lists, children's activity sheets, planning pages, gift ideas, and step-by-step tutorials for creating homemade gifts. Grab your copy today.
And if you like it, share this post with a friend. We need to help each other celebrate a simpler season.
NOTE: If you live in the EU, know that you can buy it on Kindle since I do not sell to Europe readers due to VAT laws. The printables are not included in the kindle version, but if you'll forward me your receipt to [email protected], I'll send you a complimentary printable pack.
What's your favorite Christmas Countdown?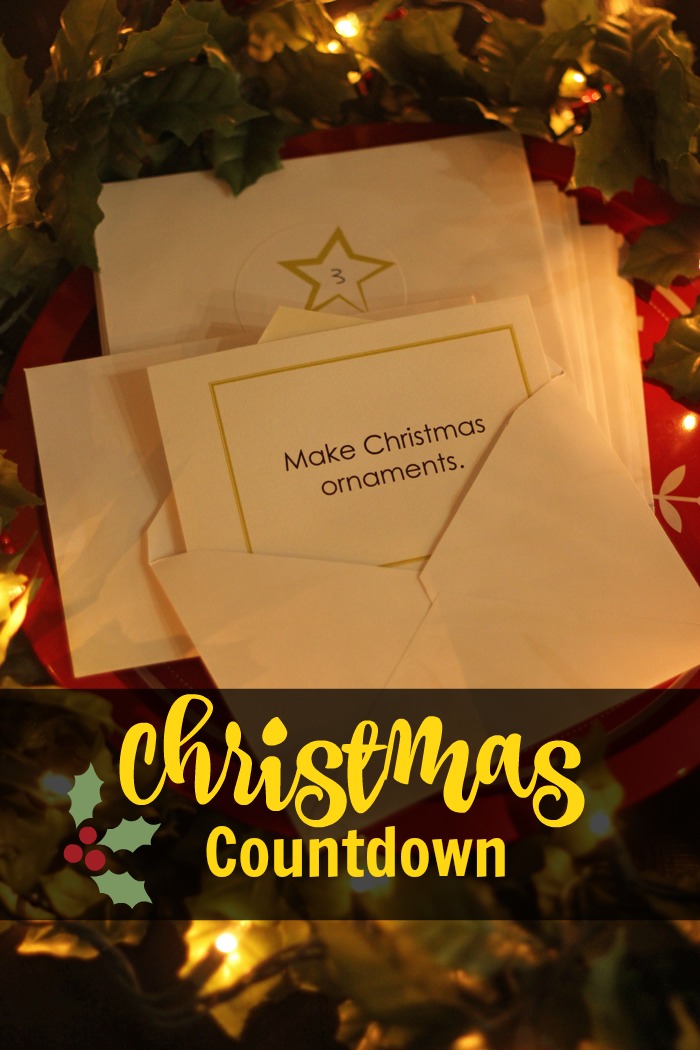 Originally published November 22, 2011. Updated November 30, 2017