Christmas Ornaments Kids Can Make
As an Amazon Associate I earn from qualifying purchases. For more details, please see our disclosure policy.
Adding a new ornament to your collection every year is a fun holiday tradition. You can make a memory at the same time with these Christmas ornaments you can make yourself.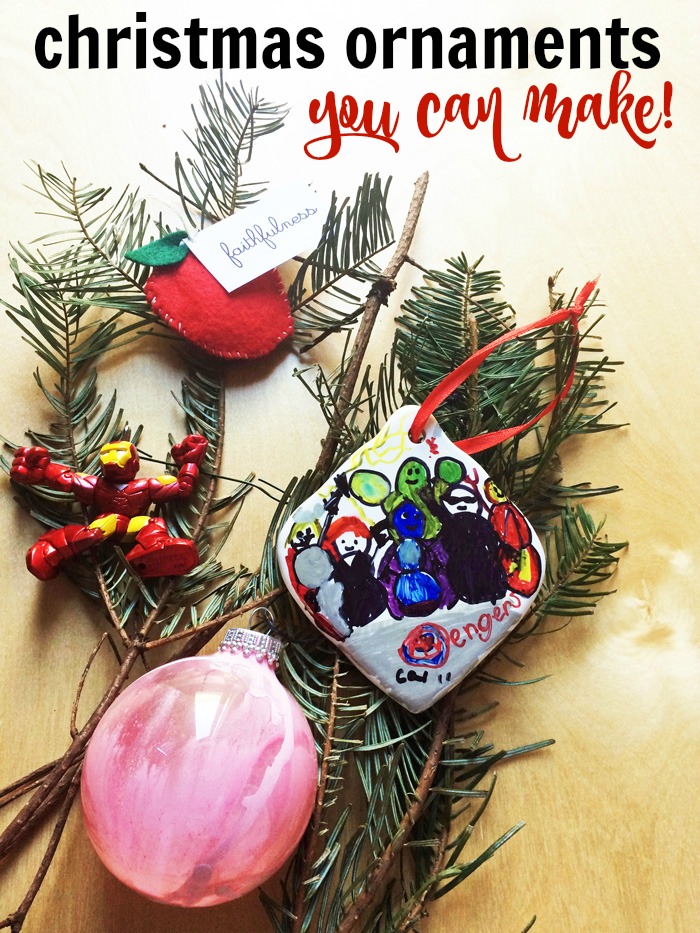 One of the things I love about decorating the Christmas tree is how many memories the tree holds for me. Our Christmas ornaments are a time capsule of the goodness of God in our lives. They are memories of ages past, of childhood interests, and future hopes and dreams.
I particularly love the handmade ornaments we've collected over the years. The crocheted wreath from Gramma John, the jingle bell cardinals I made with my mother-in-law to commemorate our first winter in Kansas City, the cardboard bird house that I painted blue to represent the Blue House.
None of these are amazing works of art, especially if I made them. Ha! But, my kids' and my Gramma's ornaments are treasures to me.
Christmas Ornaments You Can Make
Handmade Christmas ornaments you can make yourself can more closely represent your family's interests and milestones in life.
Consider these four easy projects for Christmas ornaments you can make: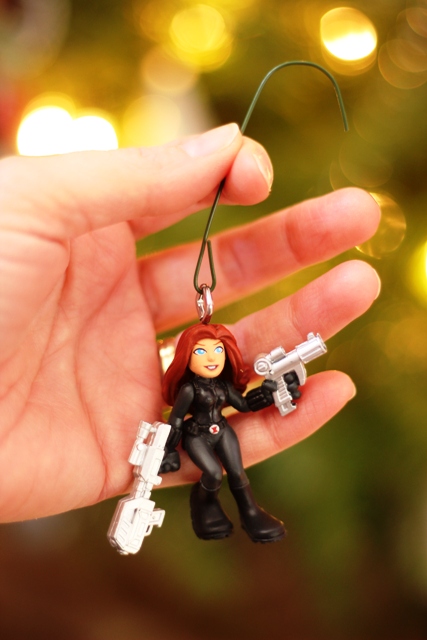 If you are having a hard time finding "the perfect ornament" for your child, you can make a custom ornament from toys. Action figures, character keychains, or stuffed animals can all be easily transformed into ornaments. We've done this year after year, saving money and preserving memories at the same time!
It turns out that using Sharpie markers is a super easy way to decorate ceramic ornaments. You basically just let your kids draw on the ornaments however they wish. The ink dries pretty quickly, so there isn't too much concern about smearing as there would be with paint. See the full tutorial here.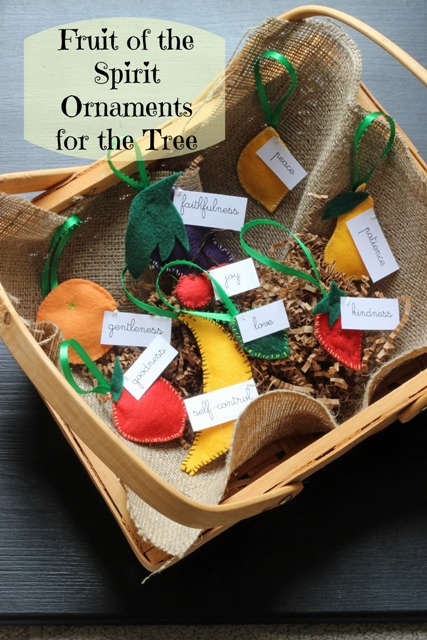 You can create these fun and whimsical homespun Fruit of the Spirit Christmas ornaments for the tree. Even if you're not a seamstress, you can do this with some simple stitching. I promise! You can grab the FREE template here.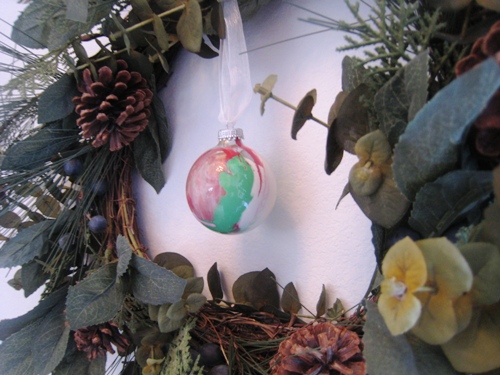 These easy painted glass globe ornaments make elegant and inexpensive gifts as well. All you need to do is remove the metal cap from a clear glass ornament, add a little paint to the inside in various colors, and swirl away.
Do you have any special Christmas ornaments you can make?