Finding Alice in Wonderland in Wales
As an Amazon Associate I earn from qualifying purchases. For more details, please see our disclosure policy.
We enjoyed our stay in Llandudno, a seaside resort town in Wales. The hiking trails are beautiful and the Alice in Wonderland statues fun for kids to find.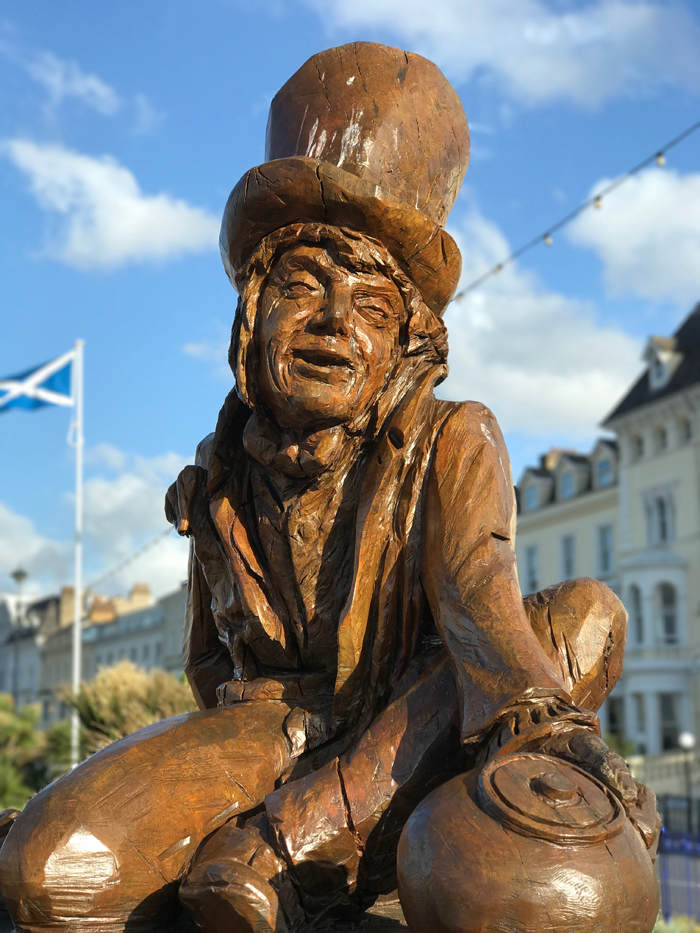 Those of you who've been following along with our tales of road tripping through Great Britain may notice a theme by now. We moved very fast over a lot of territory and didn't get even close to exhausting our options.
While Great Britain may be smaller than our home state, I would suggest that there is loads more to see than I've ever considered seeing in California. It may be that culturally things are very different so my interest is piqued. It may be that the terrain is so varied. It may be that I was ON VACATION and was able to soak in more, and thereby want more.
Suffice it to say, we had a taste of Scotland, a taste of the Lake district, and you guessed it a taste of Wales. We had three days planned for Wales which was not nearly enough to explore such a beautiful region. In fact, we basically plunked down in Llandudno, a seaside resort town popular during the Victorian era. 
This bustling-with-tourists town boasted a super welcoming Premier Inn, mediocre food, and a great laundromat. In Llandudno, we hiked Great Orme, celebrated FishBoy15's birthday, and hashed out issues that arise while away from home and living out of suitcase.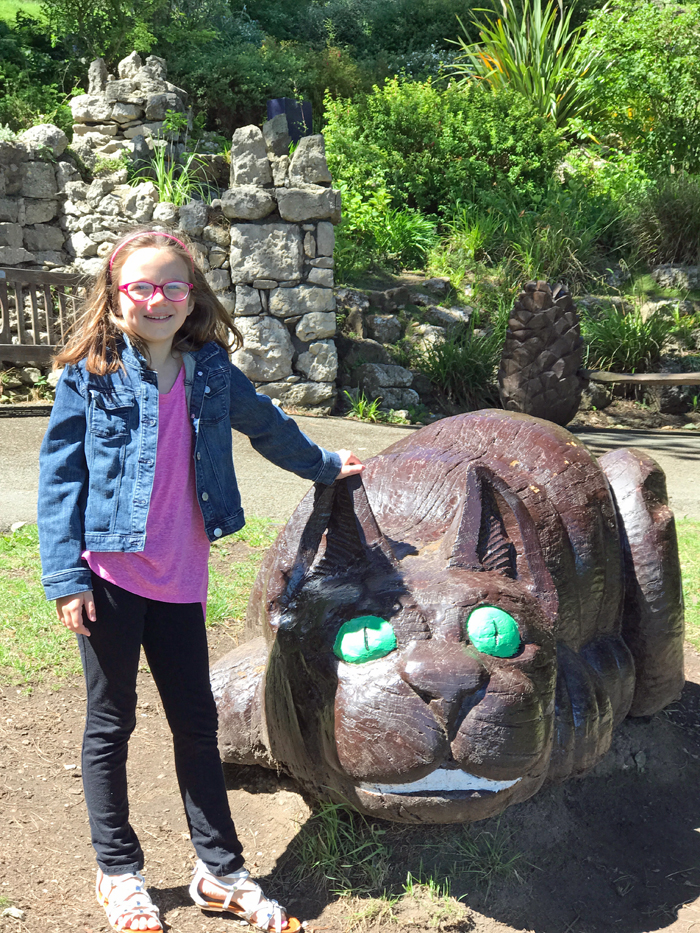 Llandudno was apparently inspiration for Lewis Carroll in the writing of his Alice stories.
One of the highlights, at least for FishChick9, of Llandudno was to find all the Alice in Wonderland carvings that are placed throughout the town. That kind of became her mission to find all the statues. While we didn't pay the fee for the map, we think we located a good many of them.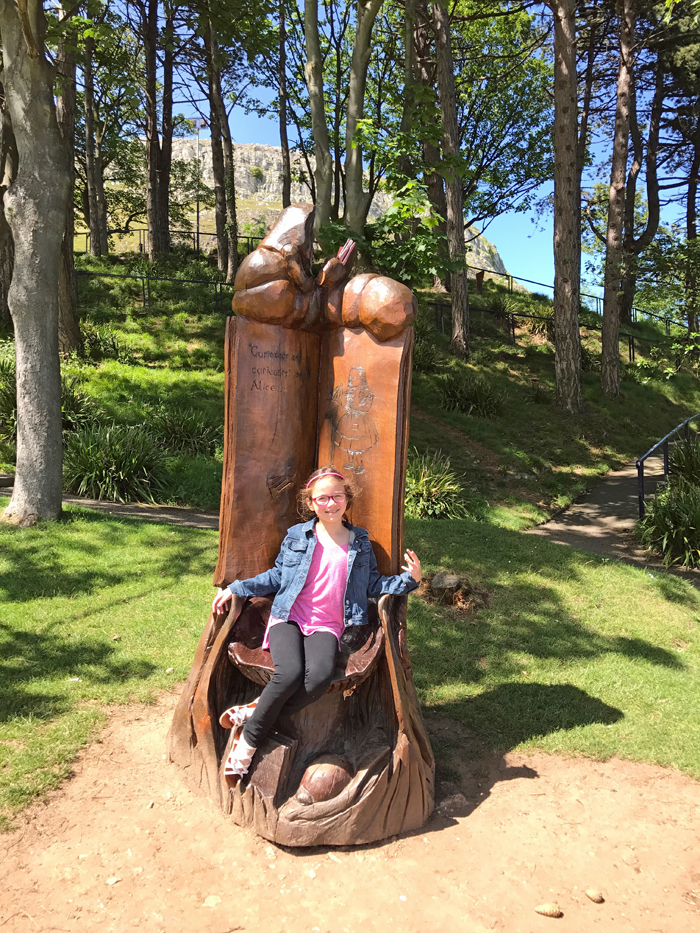 Several of the Alice carvings are placed in and around Happy Valley Gardens, near Great Orme. It's a lovely grassy spot with facilities nearby (loo, picnic tables, etc.)
We spent a day hiking through the park and hill/mountain/headland. The day was sunny but very windy so the tram and gondola were not working. So we hiked.
It was absolutely beautiful.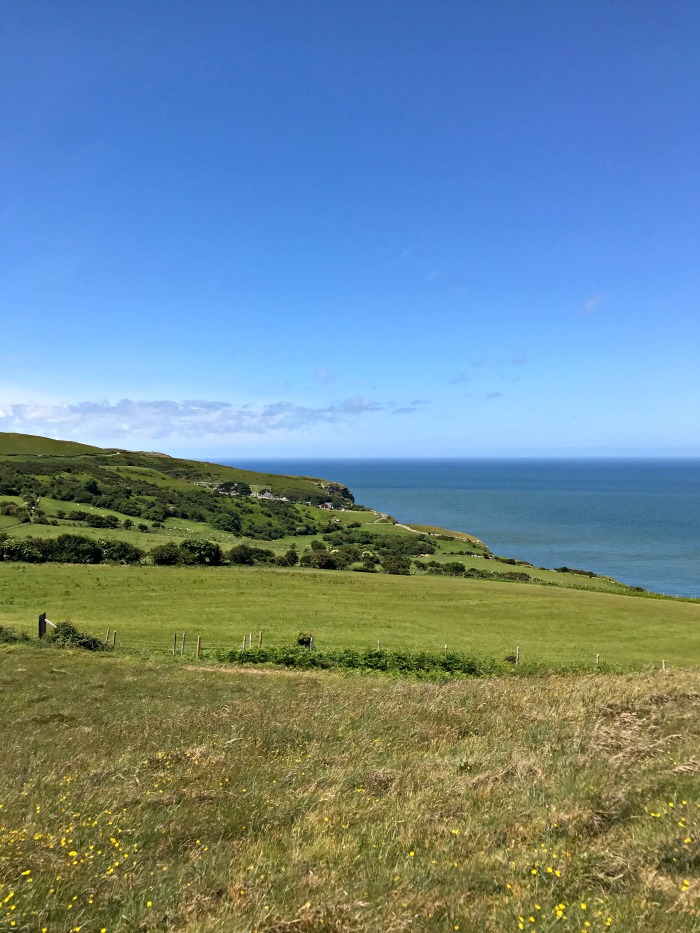 One of the things I discovered when we were in Great Britain is how much I enjoy being outdoors. I am a homebody at home, so I'm trying to reconcile these two truths.
It may be that being outdoors in England allowed us to avoid touristy crowds, but c'mon, it's sooooo beautiful!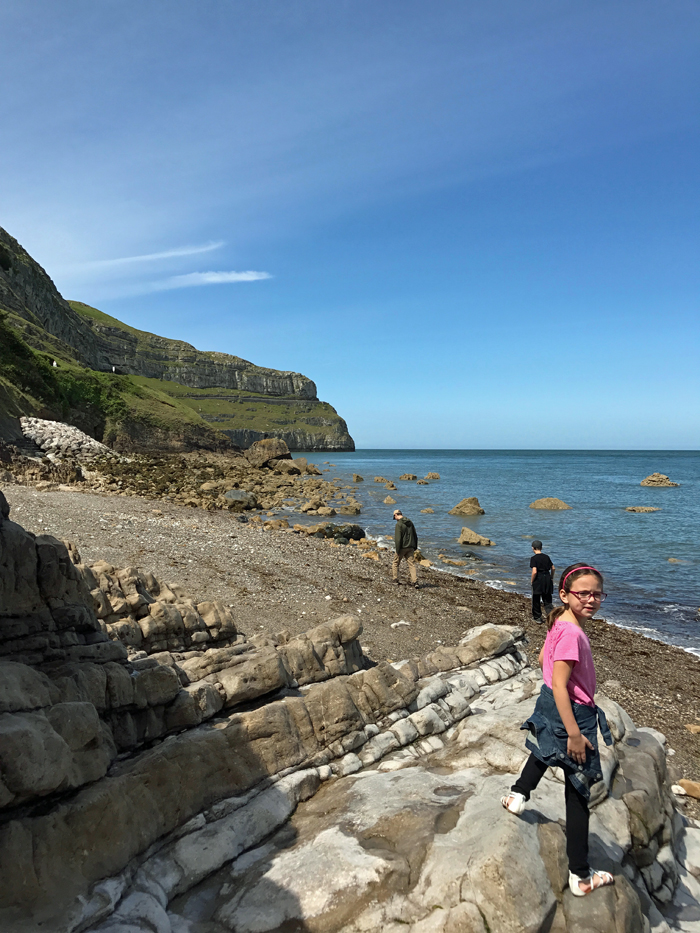 We did luck out with the weather, though, that is for sure. We walked along the water and near the tidepools.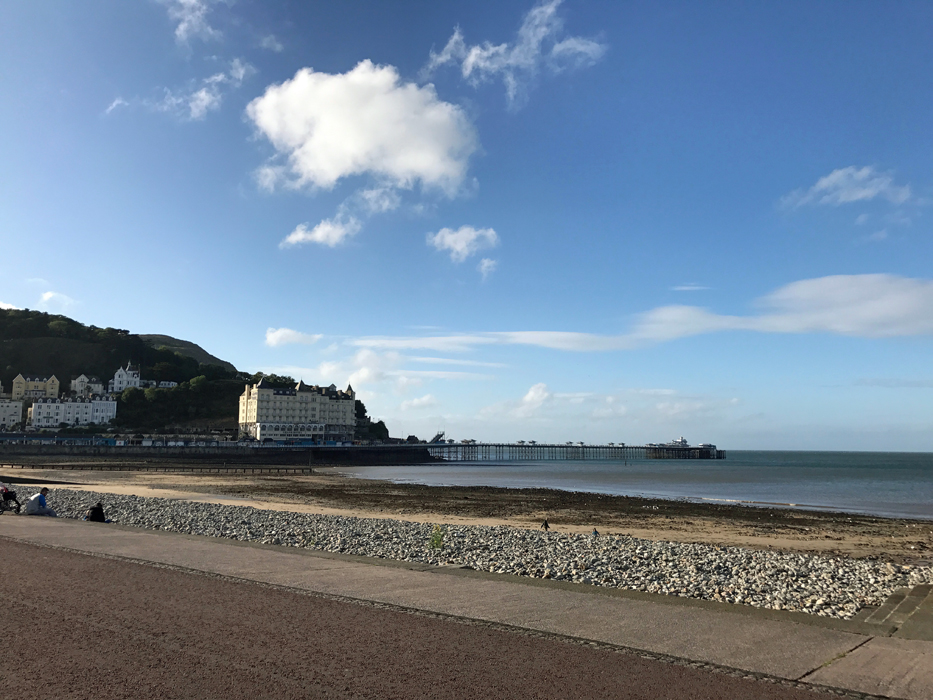 We strolled along the promenade.
And at the end of the day found Alice, which was FishChick's goal.
Our stay in Llandudno was just a small taste of what I'm sure is amazing in Wales. That said, I've got great memories, and a big wishlist of things to see when we go back.
Have you been to Wales?
I'd love to hear what your favorite spots were!