A few years ago we switched up our style of Easter Egg Hunt. Instead of filling the eggs with candy, I filled them with tokens that the kids could redeem for prizes. This worked so well, it's become a family tradition.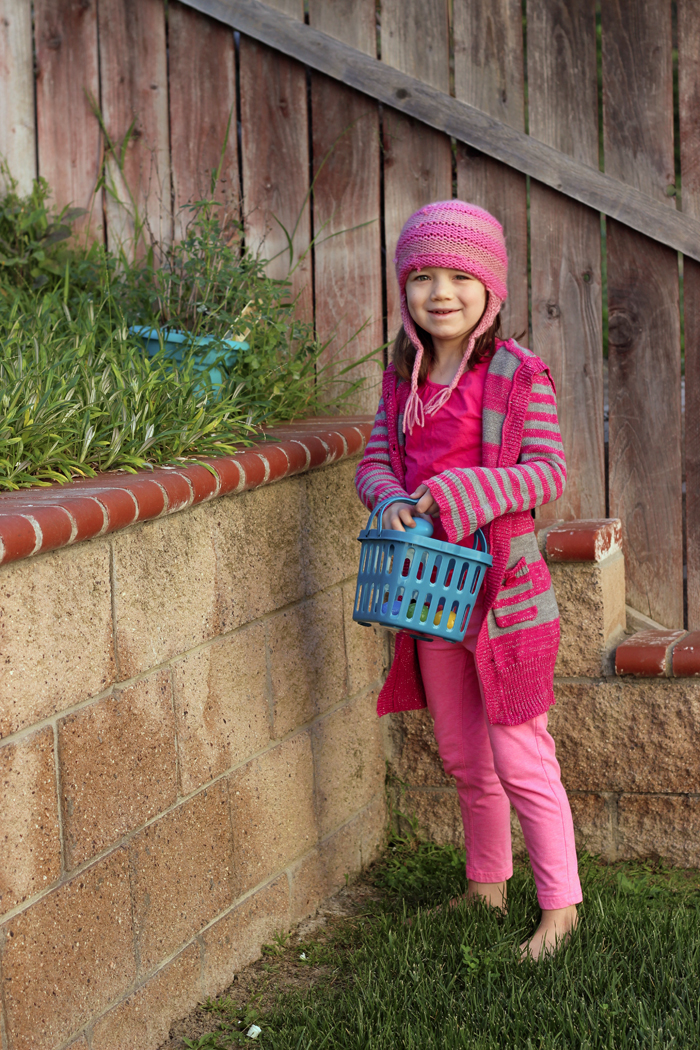 I have some great memories of Easter Egg hunts! Once my siblings and I were mostly grown up, my mom started hiding money in the Easter eggs instead of candy.
Mom's really good about giving money away. She loves to be generous that way, only she would always worry if an egg wasn't found. Some random stranger or dog was going to get the 20 bucks that she had intended for her progeny.
One year, Mom bought white eggs and hid them inside my home that we were remodeling. They were so hard to find because they blended well into the unpainted drywall. She even wrapped one in aluminum foil and hid it near exposed duct work. She is a sly one, my mom.
At least that time, the cash wasn't going to go to the random stranger. It would just languish above the window trim for a few months until I found it.
I haven't quite matched up to her prowess or her Easter budget, but I'm getting there at least in creativity. A few Easters ago I started a different kind of egg hunt.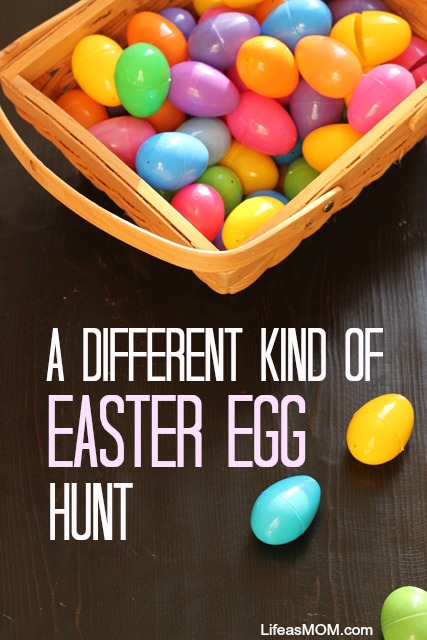 As you will remember, a couple years ago about this time, our family did a sugar fast. It was a really good experience for all of us to realize how much processed sugar is hidden in so many foods.
While I still keep granulated sugar in my cupboards today, I'm more mindful of how many sweets we're having.
A Different Kind of Easter Egg Hunt
For our hunt that year I splurged on See's candy. After the sugar fast I wanted good candy if I was going to get candy at all. Instead of filling the eggs and risking melted See's candy, I made little paper tokens to fill the eggs. Then the kids could redeem their "egg money" for candy.
They loved it! Better yet, they asked that I repeat the tradition. Again and again.
I'm happy to reduce our sugar intake wherever possible, so instead of lots of candy, I buy prizes that the kids will want to redeem their tokens for. I'm sharing this now instead of later so that if this sounds like a good fit for your family, you can do it, too.
(Be sure to grab the printable below to make it easy.)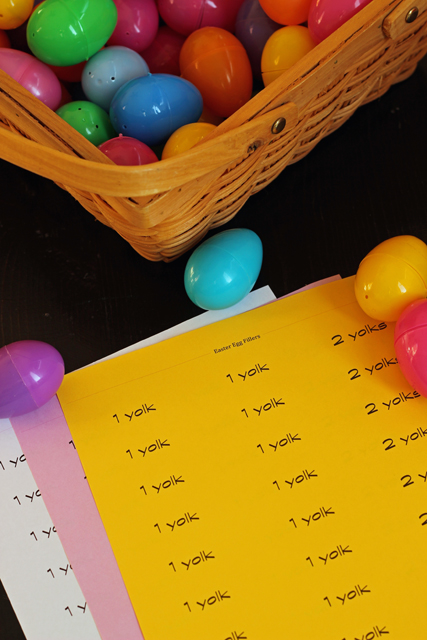 Easter Egg Hunt Tokens
Step one. Make some tokens.
So, here are the tokens, or yolkens as we might say. Fill in your email address in the form below and I'll email you the printable yolkens.
Simply print off as many sheets as you like, cut the yolks apart, and fill your plastic eggs.
Step two. Go out and get some prizes.
I get a variety of items that I might have bought the kids in spring/summer anyway so that I'm not buying a ton of junk to pick up later. (Remember the Christmas stocking ordeal?)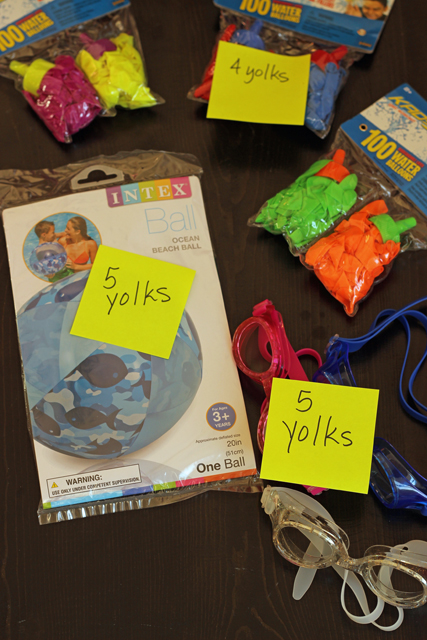 Easter Egg Prizes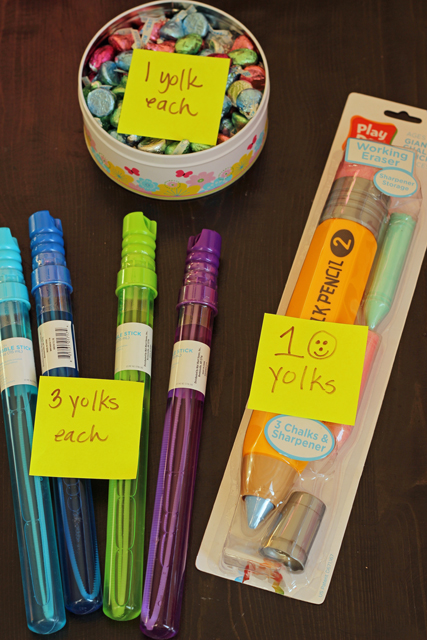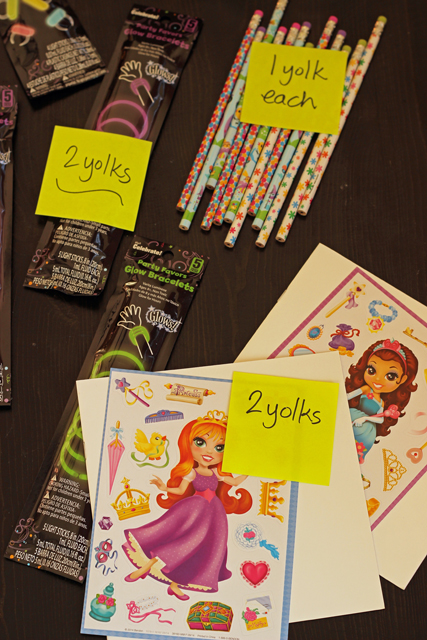 Don't feel like you have to get special prizes if you don't wanna. My littles were super excited about last year's Easter Store, but they were equally thrilled with redeeming their tokens for good candy the year before.
What's YOUR Easter Egg Hunt tradition?
I'd love to hear what fun thing your family does at Easter so that we can work it into our family's traditions. See ya in the comments!
More Easter Fun:
*Originally published March 26, 2015.