Easter Crafts for Kids
As an Amazon Associate I earn from qualifying purchases. For more details, please see our disclosure policy.
Celebrate Easter and spring with these inexpensive crafts for kids that use supplies that you can easily find at home.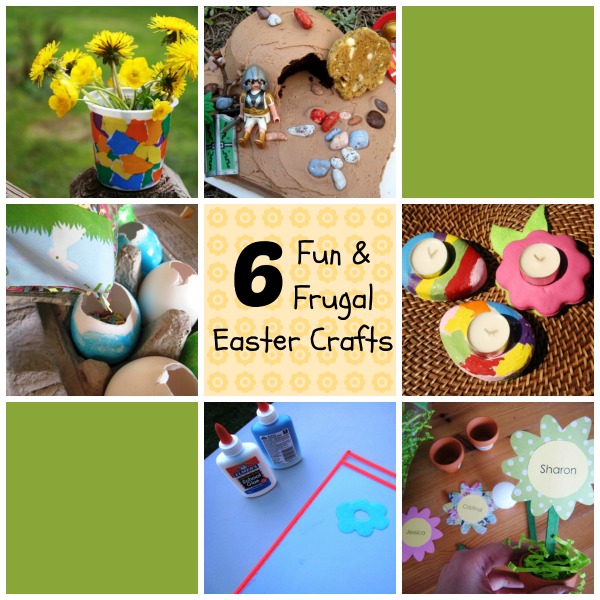 Easter is not too far off. Less than a week! It's one of my favorite holidays.
First, of course: Jesus. He has solved my life's problems, including my biggest one: me. Easter is a time for me to reflect and rejoice that He's loved me so much for so long.
Secondly, Easter comes at a time when we are more than ready to shake off the old — the old man, the old weather, the old winter. New life is the name of the game. There's much to celebrate, both spiritually and physically. Involving our kids in the celebration is an important part of it.
Check out these fun Easter crafts for kids as a way to celebrate all the good things of Easter.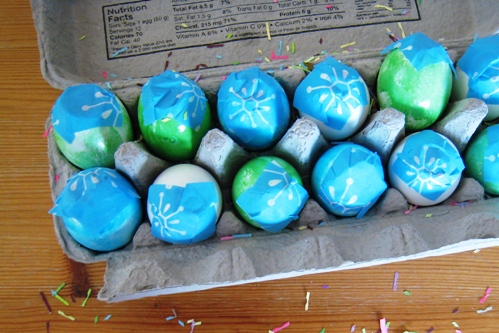 Easter is a time of celebration, of new life in Christ. Confetti Eggs are a fun way to celebrate with friends and family. True, they make a bit of a mess, but that's all part of the fun!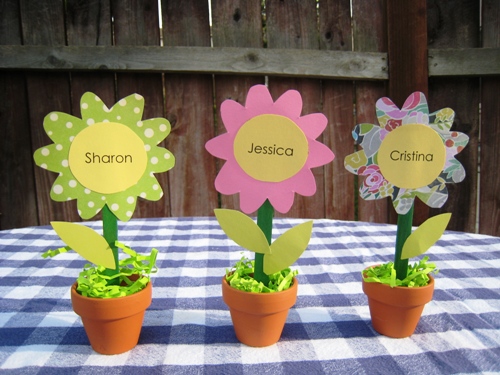 Set a pretty Easter or spring table with these easy-to-assemble flower pot placecards. This craft is easy to pull off — especially with the free printables — and is very kid-friendly.
Make your own Easter or Spring candle holders out of salt dough with this easy, child-friendly craft. The salt dough is incredibly cheap to make and chances are you've got the ingredients right in your pantry.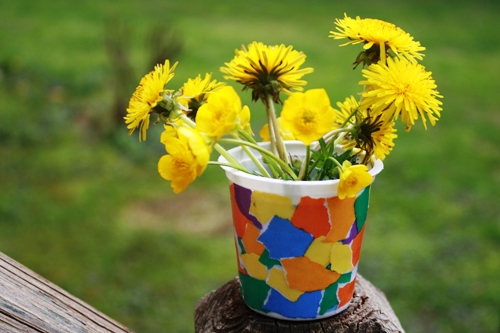 Picking dandelions and buttercups is spring pastime that children — young and old — enjoy. Let your kids make their own vases for their bouquets.
With some school glue and food coloring, you can make your own Easter window clings. Remember, thicker glue is better. Just make sure that you give yourself a lot of drying time.
Recreate the empty tomb scene from the Bible in edible form. Enlist your kids to help find the toys to use as decorations and let them help set it up. If you don't have Playmobil, you could try making your own paperdolls instead. You can buy a Roman guy here.
What's your favorite frugal Easter craft or activity?