Thanksgiving Read Alouds for Kids & Families
As an Amazon Associate I earn from qualifying purchases. For more details, please see our disclosure policy.
Having a stack of Thanksgiving Read Alouds can be a fun tradition. Not only does it provide reading and entertainment leading up to the holiday, but it can also start some great conversations and activities for parents and kids.
When you've run through these Thanksgiving Read Alouds, you can go on a Thanksgiving Scavenger Hunt, do a Thanksgiving Crossword Puzzle & Word Search, or prep one of the recipes below to stretch the story experience.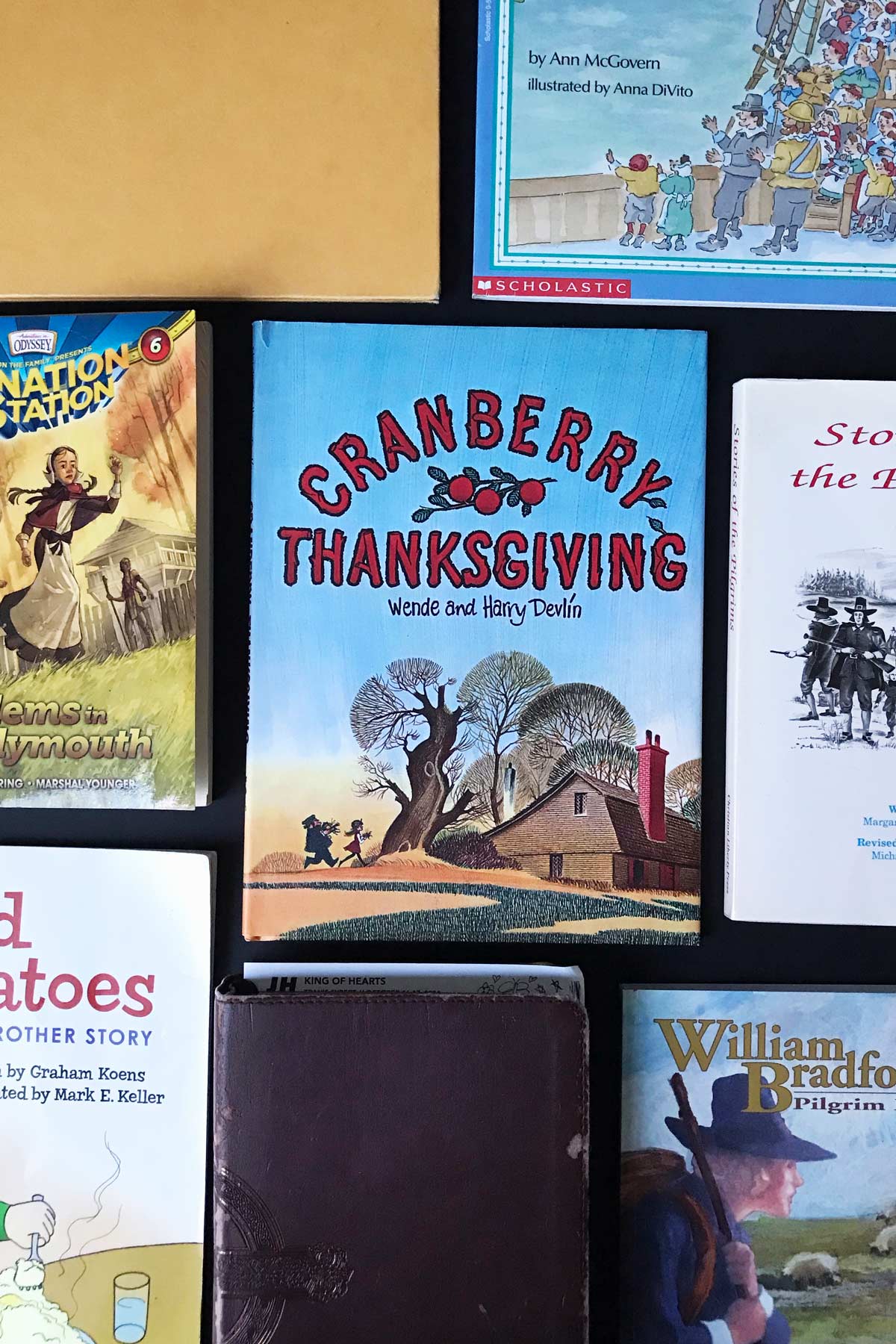 As the holidays approach, it's good practice to bust out the Thanksgiving Read Alouds. These may be books you've collected over the years or those that you check out from the library.
Whether you read aloud in the weeks leading up to the holiday or pull out a stack of books on Thanksgiving Day, having some special themed read alouds is akin to using the same decor or recipes from year to year. It reminds us and our kids of special celebrations together and creates new memories from year to year.
You may be pleasantly surprised to find that the adults within earshot are also listening and enjoying the tales of these Thanksgiving Read Alouds!
Why Do This
Reading with your kids is one of the most valuable activities you can do. While it takes a bit of concentration and maybe a trip to the library or bookstore, reading aloud works volumes for your relationship, your child's vocabulary and attention span, and your family culture.
Since Thanksgiving has an historical back story, it's helpful to give your kids context for the cookies and pilgrim hats they may see popping up around them. Thanksgiving Read Alouds, such as story books and chapter books can be a great way to do this.
Tips for Success
Remember the library will have limited copies of seasonal books, so selection will be limited. When you find Thanksgiving Read Alouds you love, see if you can locate affordable copies to add to your home collection rather than competing with other library patrons for that specific book.
Reading aloud can be done practically anywhere: in bed, on the living room sofa, in the backyard, at the park, in a doctor's waiting room, on an airplane. It's one easy, portable activity that can go with you and grow with your child.
Recommended Books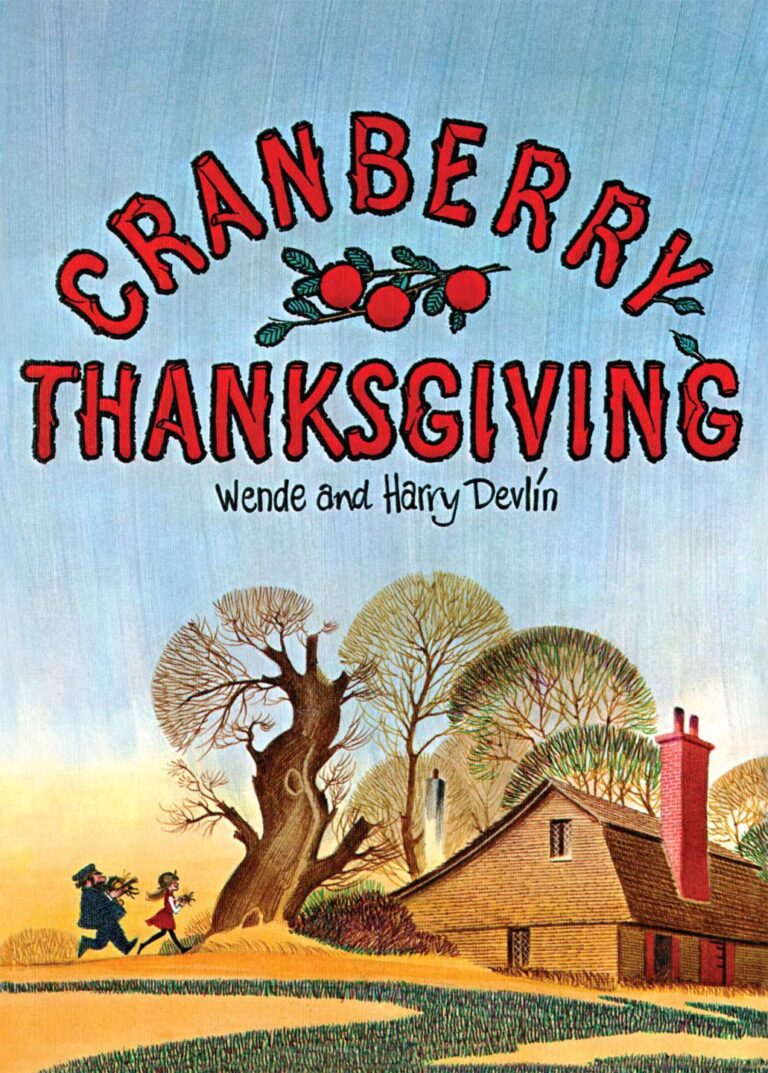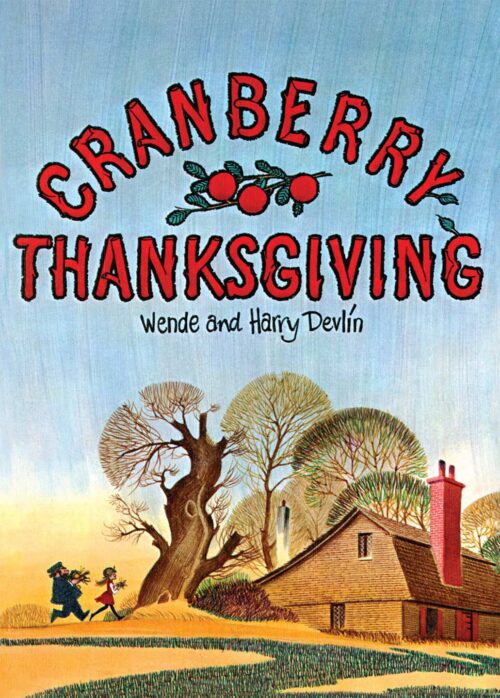 Cranberry Thanksgiving
Cranberry Thanksgiving by Wende and Harry Devlin was a favorite Thanksgiving Read Aloud of mine when I was young, so how fun to see that it's back in print! It's the story of a young girl who lives with her grandmother. Each gets to invite a guest to Thanksgiving dinner. Maggie invites her sea captain friend Mr. Whiskers while Grandmother invites an admirer who is secretly out to steal her famous cranberry bread recipe.
I remember reading this book with my Granny and baking the cranberry bread recipe in the back of the book when I was about 7 years old.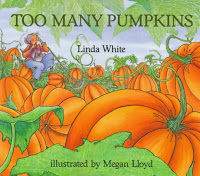 Too Many Pumpkins
While Too Many Pumpkins by Linda White may be more of a fall book than a decidedly Thanksgiving Read Aloud, it's one of my favorite books ever and it suits the occasion. Featuring pumpkins galore and all the delicious baked goods you can make from pumpkins, the story is truly a lesson in gratefulness and appreciating what you have.
It is a must-read for the old and young.
Pilgrim Stories
When my eldest was just a little tyke, I borrowed a friend's copy of Pilgrim Stories, also titled Stories of the Pilgrims. It's a great Thanksgiving Read Aloud full of short chapters about the Puritans of Plimouth. Reading it became a yearly tradition when my kids were young. It is a novelization of the accounts of the Pilgrims and their reasons for emigrating from Europe.
Disclaimer: The later chapters of the book discuss wars between the settlers and the Native Americans that you may want to skip. I don't approve of the tone and vocabulary of these accounts so I recommend you preview this Thanksgiving read aloud to assure it's inline with your family values. It's possible that the new expanded version has edited the more questionable verbiage.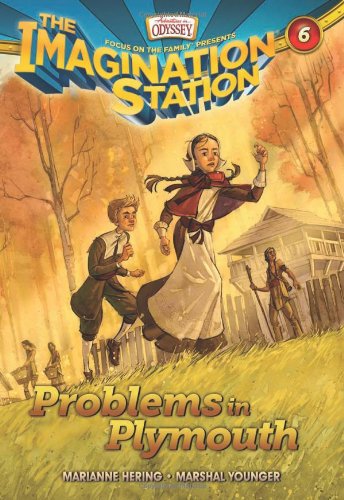 Problems in Plymouth
Problems in Plymouth by Paul McCusker is part of the Imagination Station series where cousins Patrick and Beth are magically transported to the past to help solve problems and to learn from the people in another time.
In this instance, there's a traitor in the Pilgrims' midst and war is at risk. With many characters in dialogue, try to vary the accents and voices if you can. That's what makes Thanksgiving Read Alouds super fun.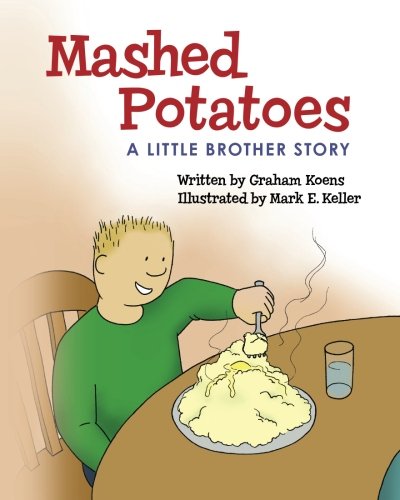 Mashed Potatoes
Another one of those not-quite Thanksgiving read alouds, Mashed Potatoes by Graham Koens is a super fun picture book featuring a little brother who loves mashed potatoes and ends up eating far too much. His ensuing dreams teach him there can be too much of a good thing.
My younger three absolutely LOVED this book when they were young, so it makes the shelf of books I'm keeping for the grandkids.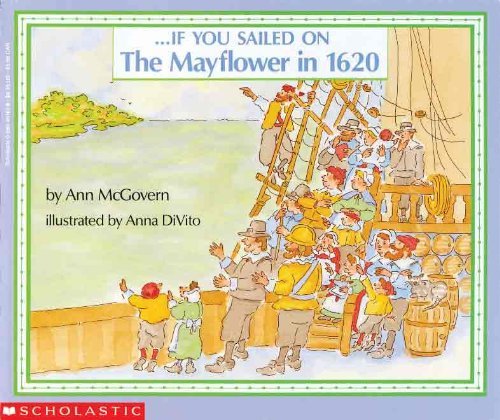 If You Sailed on the Mayflower in 1620
If You Sailed on the Mayflower in 1620 by Ann McGovern is part of the If You series by Scholastic that explores what it might have been like to live during a certain time period or historical event.
In this case, the book explains what it might have been like for the Pilgrims and their fellow travelers aboard the Mayflower 400 years ago: the seasickness, the mocking of the sailors, the loss of life along the way, the strength they showed to get through to their destination. It's the history-heavy version of Thanksgiving Read Alouds.
William Bradford: Pilgrim Boy
William Bradford: Pilgrim Boy by Bradford Smith is a novelization of Bradford's childhood, a lesser-known of the Thanksgiving Read Alouds.
At times the wording in these types of biographies is a little forced or overly formal. That said, this book was good enough to push through and give my kids some context for Thanksgiving and one of the men that led to its existence.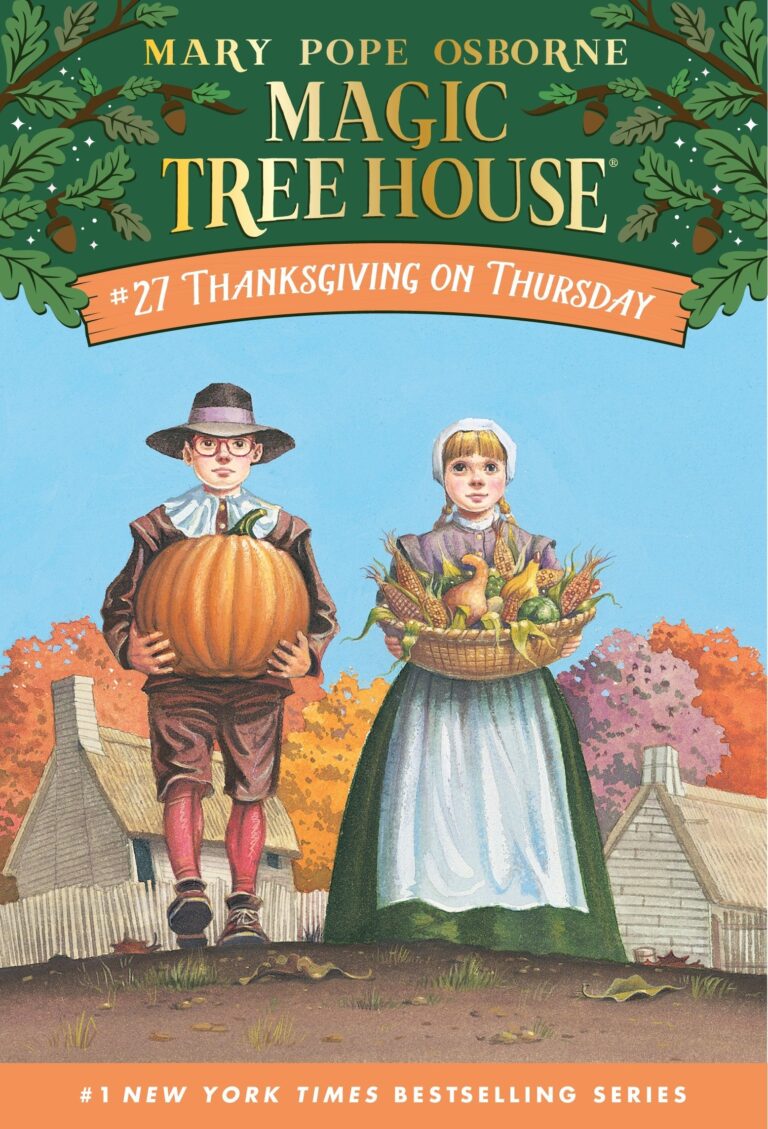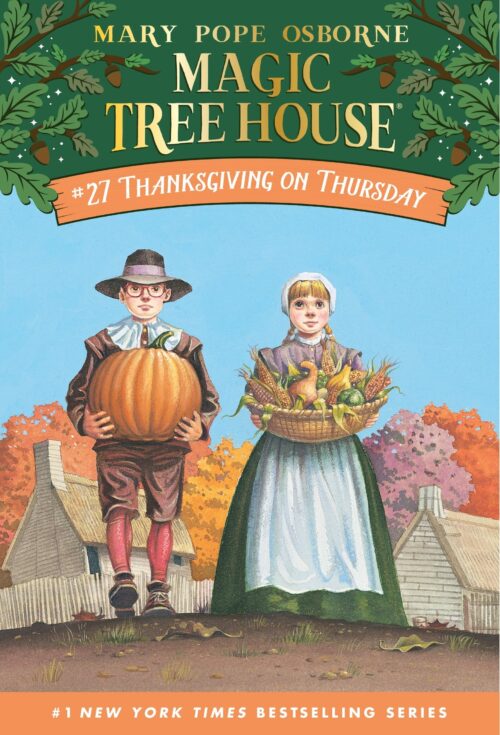 Thanksgiving on Thursday
Thanksgiving on Thursday (Magic Tree House #27) by Mary Pope Osborne features another time-traveling duo. This time Jack and Annie are transported back to the first Thanksgiving.
Will they mess it up? Or will history stay as it was when they left the treehouse.
Note: these books were fantastic for my early readers. Teaching my kids to read was no small feat; I'm so thankful for this series that got my reluctant readers engaged and willing to put in the hard work. It ranks high as a favorite of Thanksgiving Read Alouds.
More Thanksgiving Fun
Need more inspiration? Be sure to check out these Fall Bucket List activities.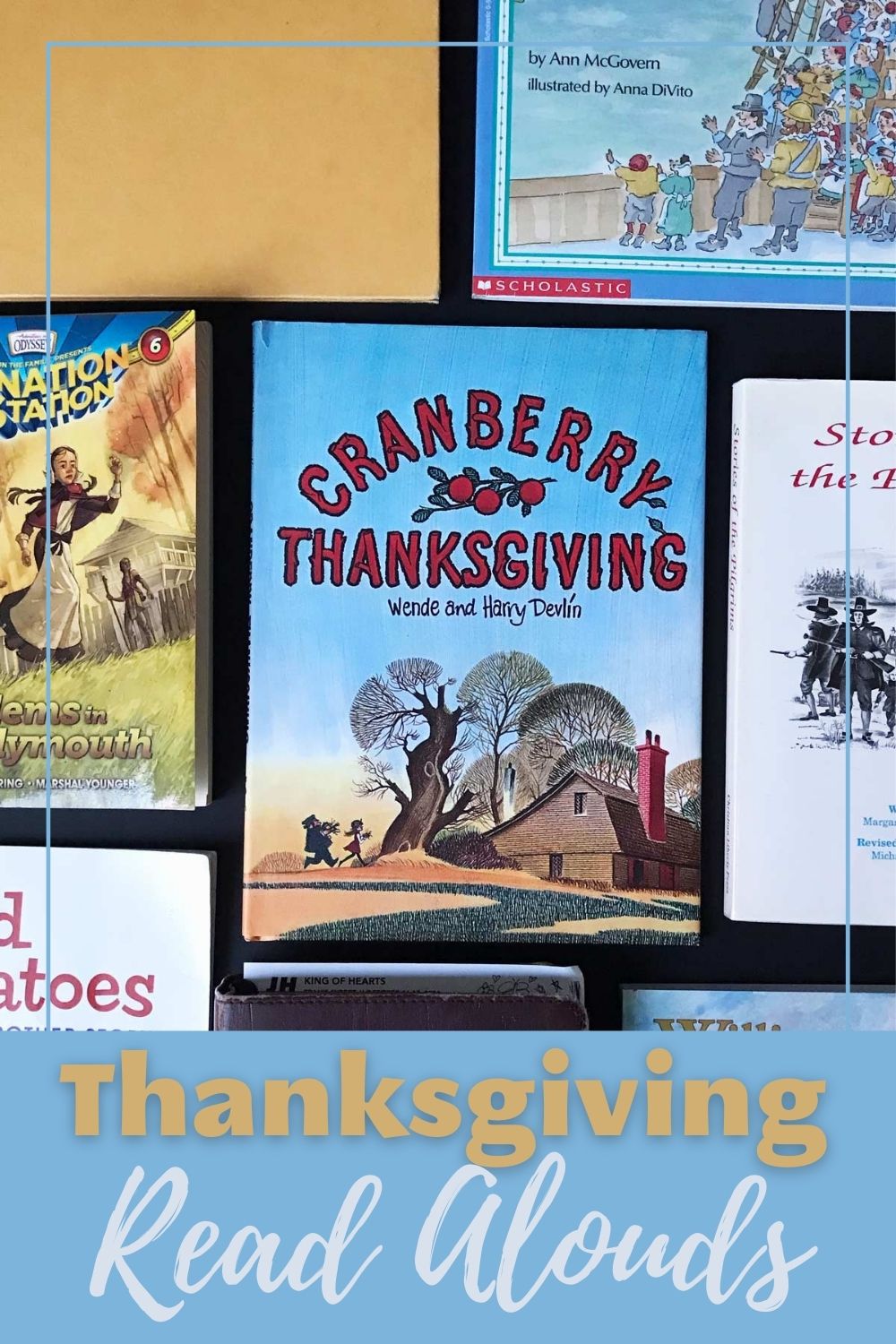 This post was originally published on November 8, 2011. It has been updated for content and clarity.