Afternoon Reading: Thanksgiving Books for Kids
As an Amazon Associate I earn from qualifying purchases. For more details, please see our disclosure policy.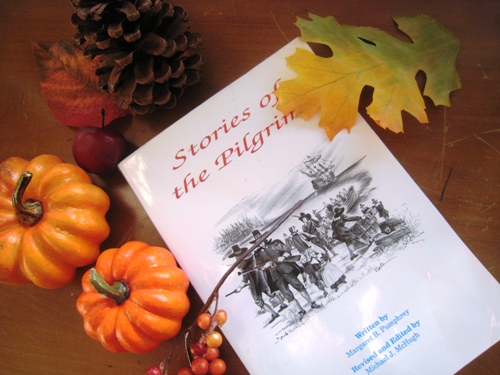 When FishBoy14 was just a little tyke, I borrowed a friend's copy of Stories of the Pilgrims. It's a great book full of short chapters about the Puritans of Plimouth. We ended up buying our own copy. It's been awhile since we worked our way through it, so I busted it out to read to my little people this month. I was also pleased to find it on Kindle for cheap.
We started yesterday to positive reviews. Even Mr Big Man smiled when he saw the book and recognized it from the old days.
Disclaimer: I think I might have done a little rewording in later chapters of the book that discuss wars between the settlers and the Native Americans.
Other great books for Thanksgiving/Fall:
We love all of these!
Do you have a good read that is Thanksgiving themed?
This post does include Amazon affiliate links. If you make a purchase through those links, I am paid a small amount in way of advertising fees.