9 Fun Fall Activities for Families
As an Amazon Associate I earn from qualifying purchases. For more details, please see our disclosure policy.
Christmas will be here before you know it. Enjoy some fun fall activities with your kids before autumn slips into winter!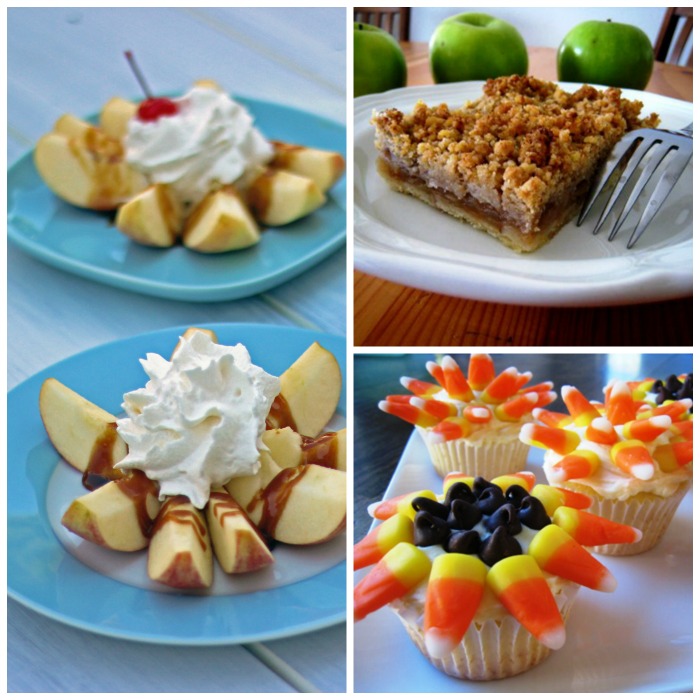 Fall is probably my favorite season of the year. Well, it used to be, back when the weather knew how to obey. This week the temps are still in the 80's, BUT this morning I did get to wear a sweatshirt for a few hours, so maybe the calendar and the weather are on speaking terms once again.
Fair weather or not, fall is a great time for yummy food and fun things to do with the family. We have great memories of different things we've done with the kids over the last 18 years. 
We went from this: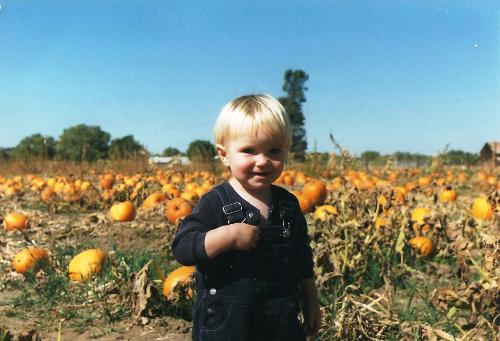 to this: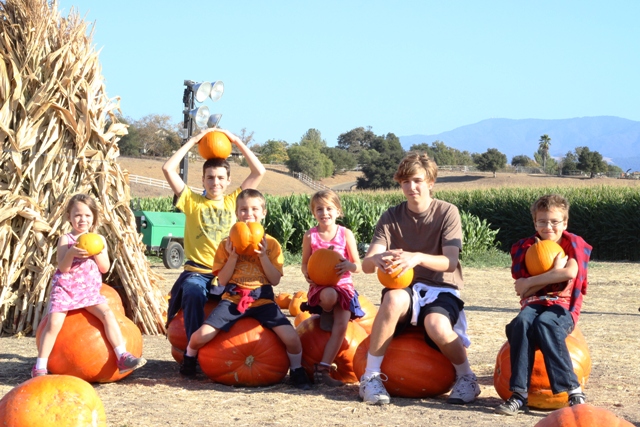 I think we're due for another pumpkin patch picture. Whaddya think?
The Life as Mom archives are kinda like my scrapbook of the last eight years. Looking at the different fall activities, crafts, and recipes I've done with my kids brought back such sweet memories.
Do you need a great reminder to bust out some some fall fun for your family? Check out these favorite fall activities of mine and be sure to let me know your favorites in the comments!
Fall Activities for Families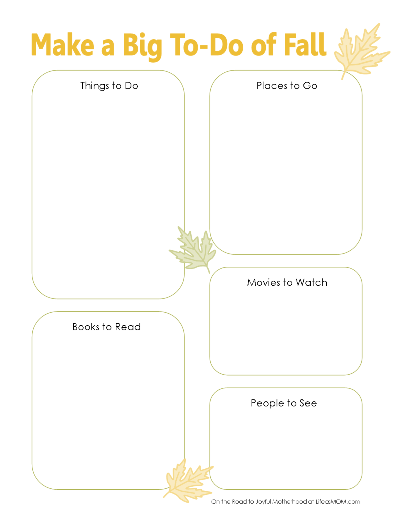 Fall Bucket List
Bucket lists were once all the rage. Go old school and print one off. Chat with your kids about the things they want to do this season. It could be really eye-opening.
The things that we think didn't even register on the kids' radar are often their biggest, most precious memories. My girlie has mentioned pumpkin painting, trick-or-treating, camping, and toasting marshmallows over the fire pit.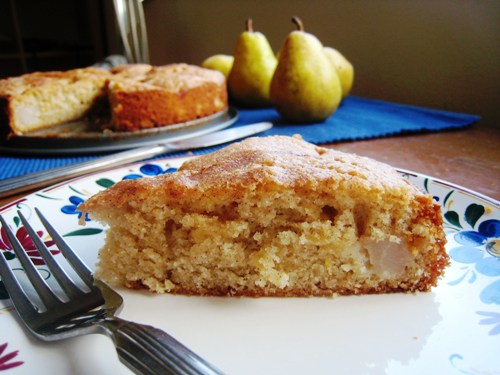 Spiced Pear Cake (PLUS 10 Great Fall Snacks for Kids)
Our friend Guthrie, age 13, has fond memories of this cake I made him years ago. I had no idea it would leave such an impression! It is a delicious cake and since pears are generally very affordable, it's a must-make this season!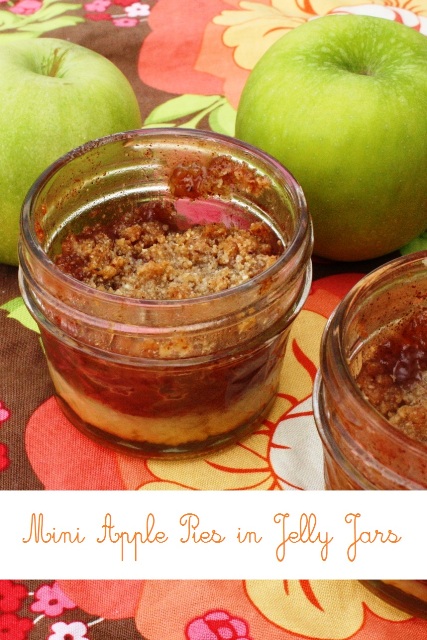 Mini Apple Pies in Jars
My sister took Nanna's Apple Pie and converted it to a "dessert in a jar". I can think of quite a few little people you could bake happy with these mini apple pies. Just picture their looks of surprise when they open up their lunch boxes!
You can also make this delicious Slab Apple Pie for the big people while you're at it.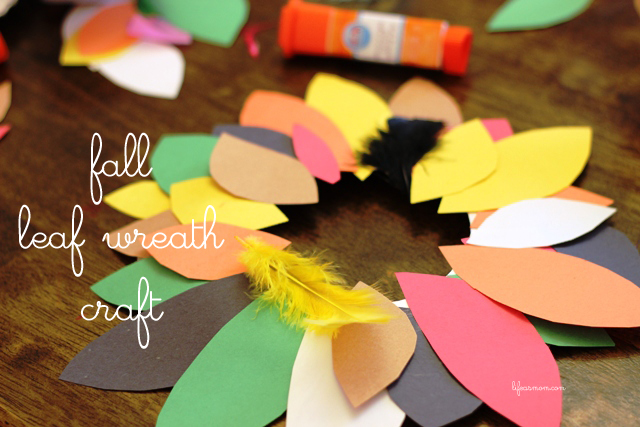 The two FishChicks could craft all the live long day. Bust out the paper plates so your kiddos can make some new wreaths for the house. It's such a fun easy craft!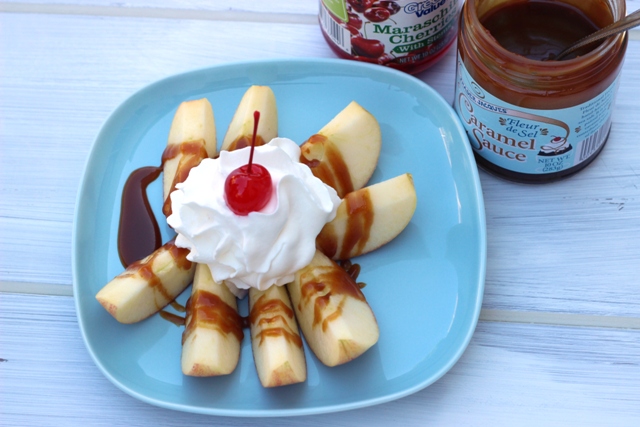 Have you made Apple Crowns lately? These are a fun alternative to ice cream sundaes. Grab some apples on sale and top them with caramel and a little whipped cream. So good!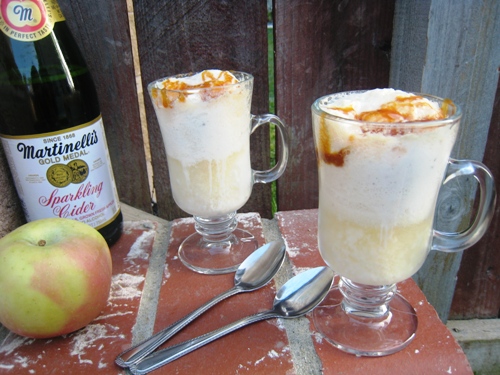 You don't need to wait for a great apple harvest with these Apple Cider Floats. It's one of my Pinterest-experiments-that-went-awry in a very nice way. I didn't read the instructions carefully. The original recipe said to use hot apple cider. If you live in a temperate climate, you'll enjoy the cool refreshment and fall flavors all in one!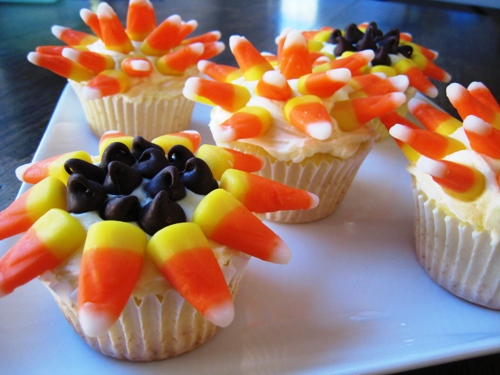 Mums and Sunflower Candy Corn Cupcakes (PLUS Fall Learning Activities for Kids)
I don't love candy corn, but I love these cupcakes. They are so fun to make and they really do look like fall flowers. Your kids will have a blast decorating them!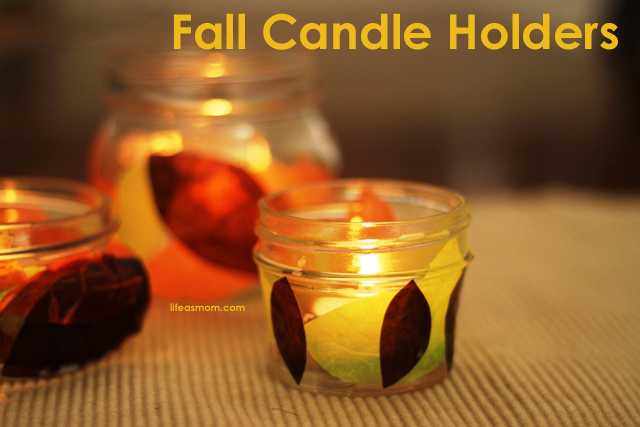 These fall candle holders are a great way to light up the night with your kids' artwork. It's a practical craft, which I think is the best kind. Repurpose old jars and you'll be artistic and eco-conscious all at the same time.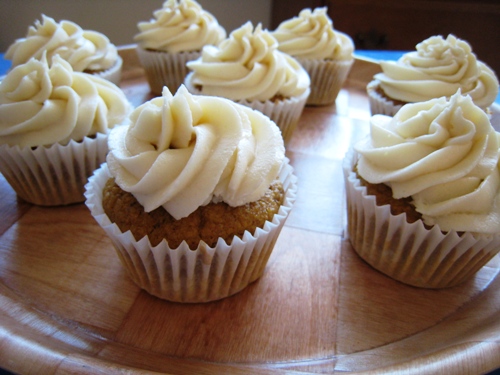 Pumpkin Cupcakes with Cream Cheese Frosting
I love this recipe because it makes just enough but not too much in the way of cupcakes. I know, how can there be too many cupcakes? Well, when they're staring you in the face and you feel like you must eat them even though your waistline tells you no.
Make just enough of these babies (an even dozen) and enjoy without worrying about overdoing!
Looking for more fall activities? Check out my Fall Fun Pinterest board.
What are YOUR favorite fall activities?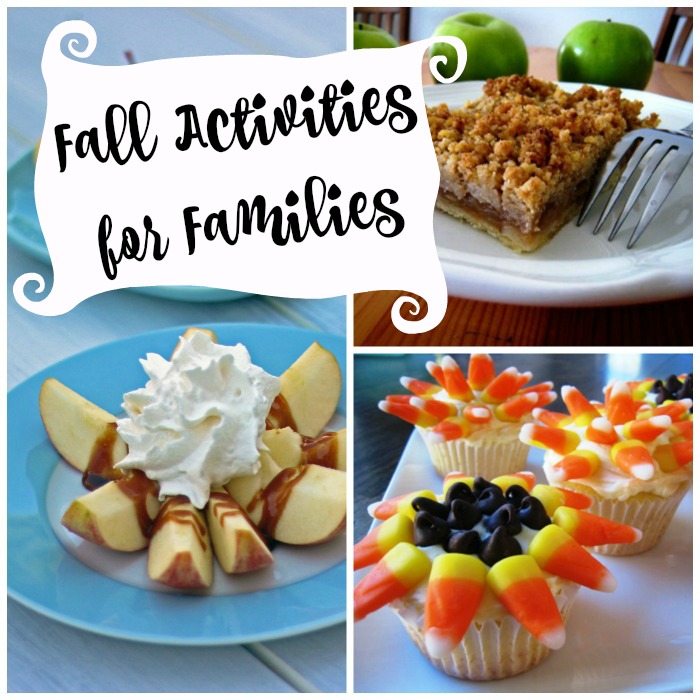 Originally published September 29, 2015. Updated October 4, 2016.