Mother's Day Gift Idea: We Love Mom Cupcakes
As an Amazon Associate I earn from qualifying purchases. For more details, please see our disclosure policy.
Looking for a fun way to celebrate Mother's Day with the moms in your life? Create these easy "We Love Mom" cupcakes!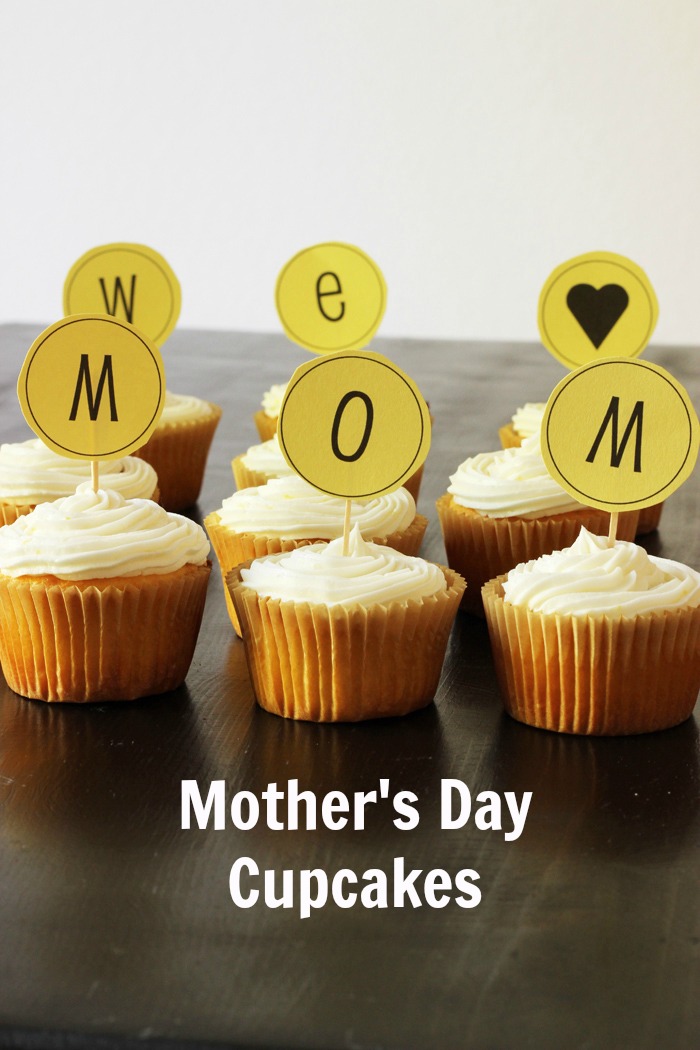 Want to save this post?
Enter your email below and get it sent straight to your inbox. Plus, I'll send you time- and money-saving tips every week!
I was late to join the cupcake trend. And late to leave it. Ha!
I still love cupcakes, six years now since it was at its peak and I first shared these cupcakes. Cupcakes are easy to bake, easy to serve, and easy to justify having a second! So, get baking!
You know how much I love cute cakes. I'm not a fancy cake maker. I've never taken a class, nor am I an expert at the use of a pastry bag. But, I love to make festive cakes. These We Love Mom cupcakes are so easy — perfect for Mother's Day!
These yummy lemon cupcakes are so simple to make that they make a great activity for the kids to tackle over the weekend for Mother's Day. The cake toppers make it fun and easy to add a sweet message without a lot of work or fancy frosting embellishments. Unless you want them.
How to Make We Love Mom Cupcakes
1. Bake your favorite cupcakes, cool, and then frost. 
You could use bakery-made cupcakes or a boxed mix and canned frosting if you like. Go here for my  lemon buttercream and go here for my easy lemon cupcakes (that start with a mix, ahem.)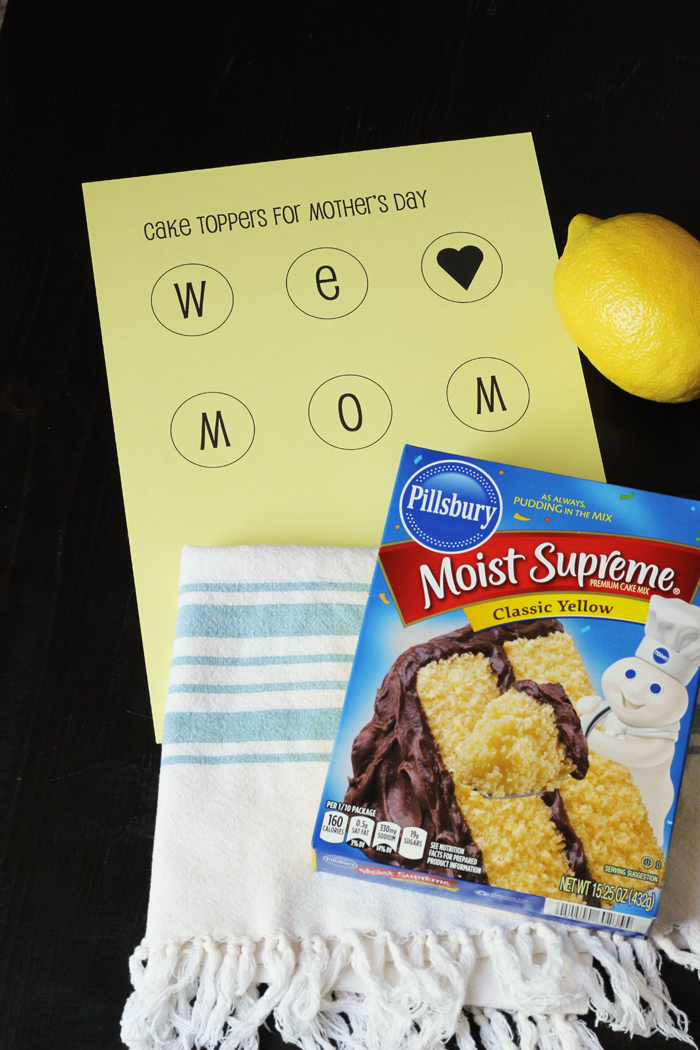 2. Print out letters to spell out "We ♥ MOM."
You can download the FREE printable right here.
3. Cut out the letters and tape them to toothpicks.
Make sure that you tape the letters right side up, otherwise you might spell "Me ♥ WOW." (Ask me how I know.)
4. Place cake toppers in your cupcakes and arrange cakes to display your message.
This is such an easy cake-topper craft and one that your children could easily participate in. Since cupcakes are such an easy-serve dessert, consider adapting it for other holidays, birthdays, and special occasions with other fun messages.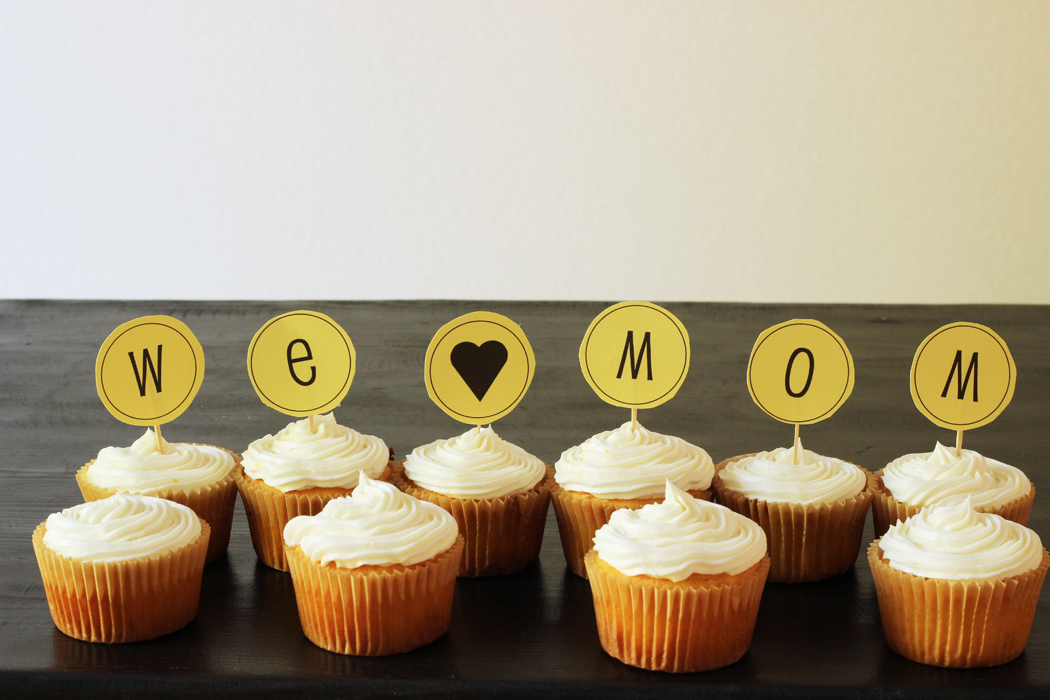 Make cake baking and decorating easier!
I'm a self-taught cake decorator. I never took a class (obviously), but through trial and error have figured out how to make it work. My kids are thrilled with the themed birthday cakes I've made over the years.
Here are some tools and ingredients that I've found helpful:
* These cupcakes were originally shared on May 3, 2010. Images and text have been updated.