Thanksgiving Crossword Puzzle & Word Search
As an Amazon Associate I earn from qualifying purchases. For more details, please see our disclosure policy.
Keep the kids entertained — or at least distracted — while your turkey cooks, with this simple, classic-themed Thanksgiving Crossword Puzzle and Word Search Printable Pack. Answer keys are included.
When you've completed the Thanksgiving Crossword Puzzle, check out our Thanksgiving Scavenger Hunt as well as these other Thanksgiving Activities for Kids.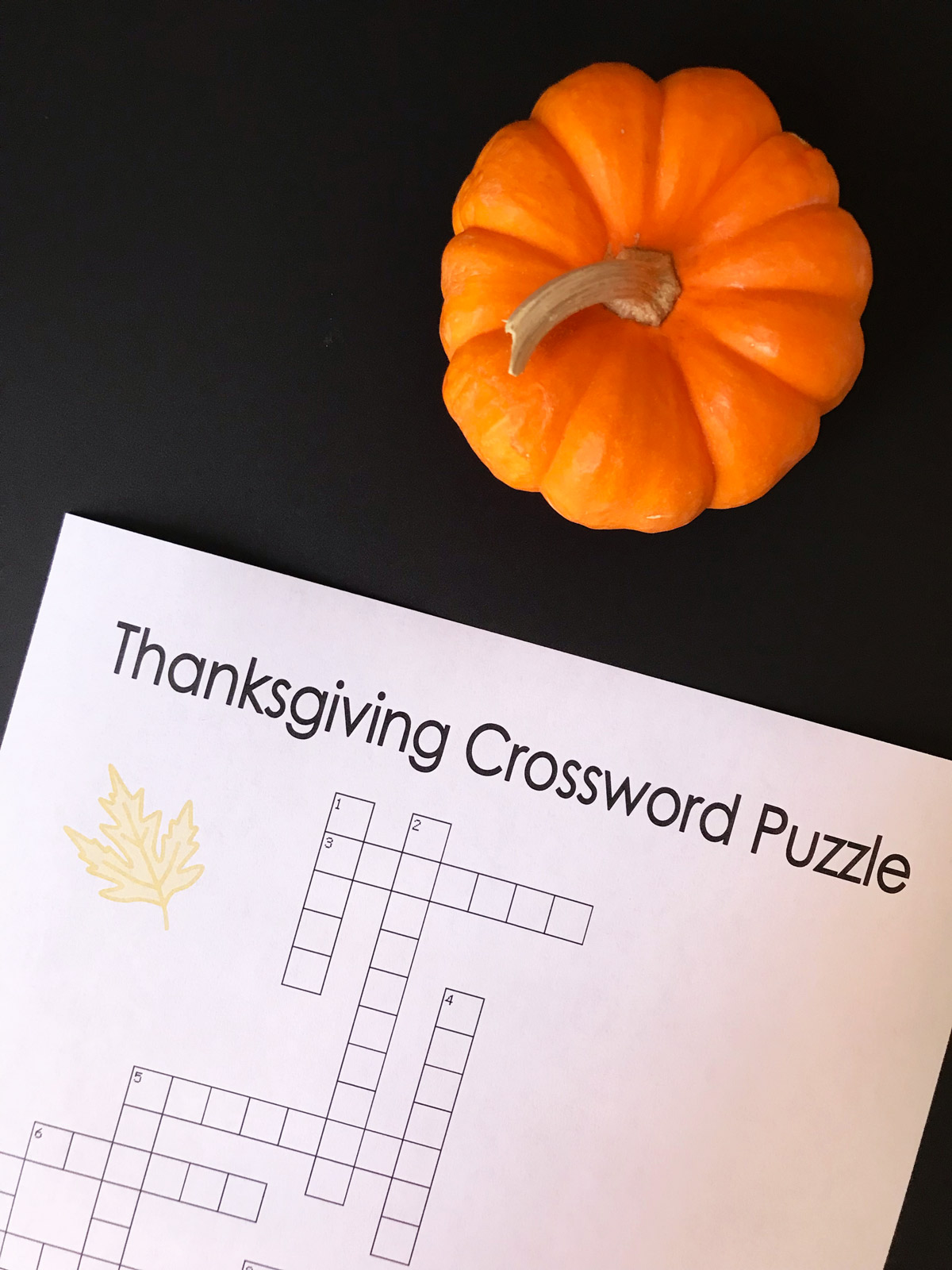 Thanksgiving Day can be a super fun day for a child. Family and friends are gathered. Football is on the TV. Yummy aromas fill the entire house….
Or it can be totally boring.
Depending on the kid, the company, and the weather, Thanksgiving Day can be super fun or super not.
That's when it pays off as a parent to have a few Thanksgiving activities in your bag of tricks, like this Thanksgiving Crossword Puzzle.
Why Do This
You never know who in the crowd is going to need a little distraction. One of my kids was known to take books to the grocery store to avoid boredom and the eventually mischief that follows. A Thanksgiving Crossword Puzzle may have come in handy on many a holiday.
You can learn together. Your kids may or may not know the stories of the first Thanksgiving at Plymouth, or you may not have ever discussed its history or potential controversies around it. Answer the clues of a Thanksgiving crossword puzzle can give you lots of conversation starters.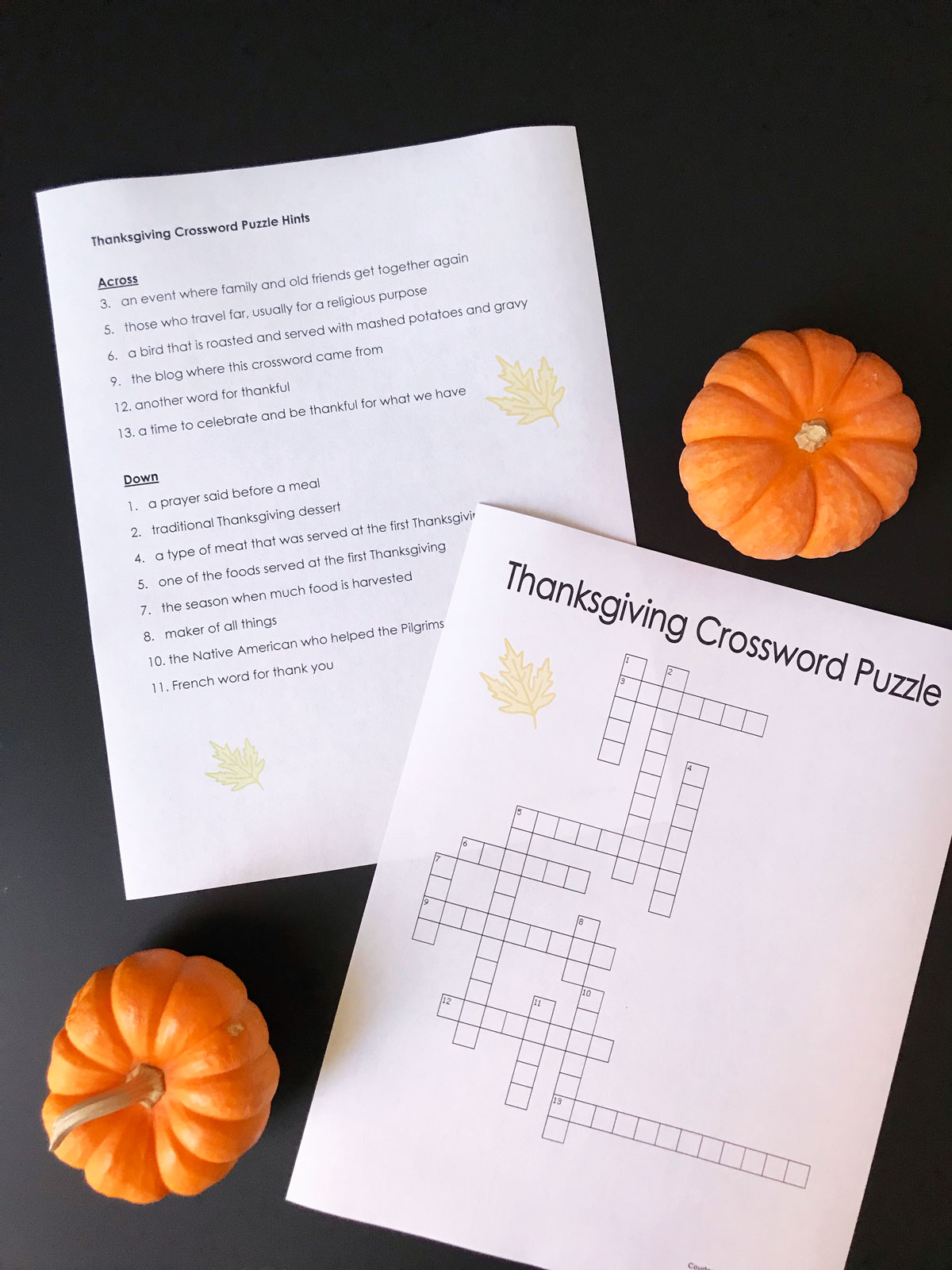 Print off a few copies of this Thanksgiving Crossword Puzzle and the accompanying word search. They're free to subscribers of our newsletter!
Click here to subscribe and get instant access to our free printable library.
Kids can complete the puzzles on their own, quiz the adults in their midst, or even have a competition to see who's fastest.
There are lots of ways to make this work for your Thanksgiving crowd, and you can even make your own at PuzzleMaker.
More Thanksgiving Fun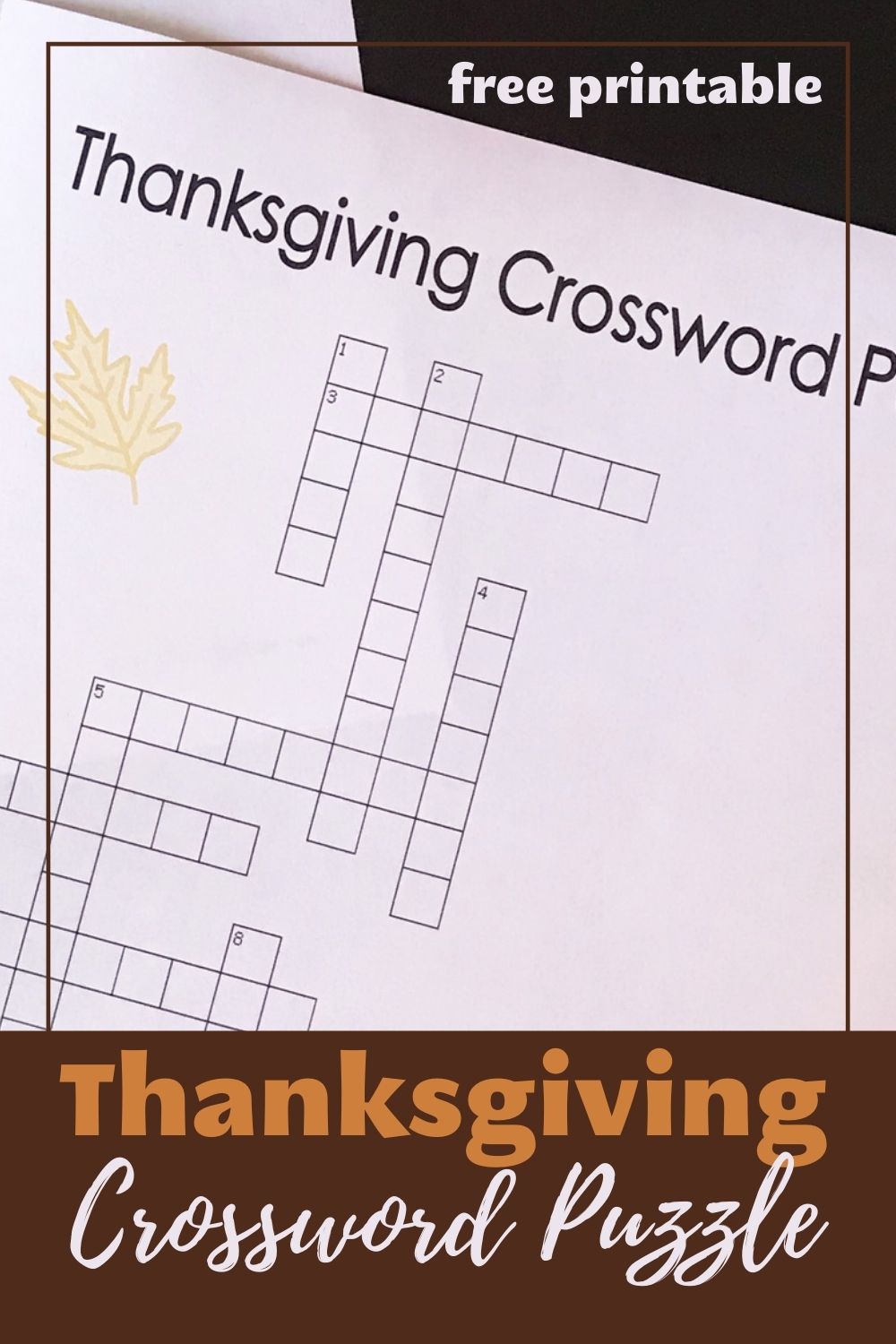 This post was originally published on November 14, 2011. It has been updated for content and clarity.