How I Taught My Kids to Read
As an Amazon Associate I earn from qualifying purchases. For more details, please see our disclosure policy.
Continuing the series, FishMama's Picks for Homeschooling, today I'm sharing how I taught my kids to read.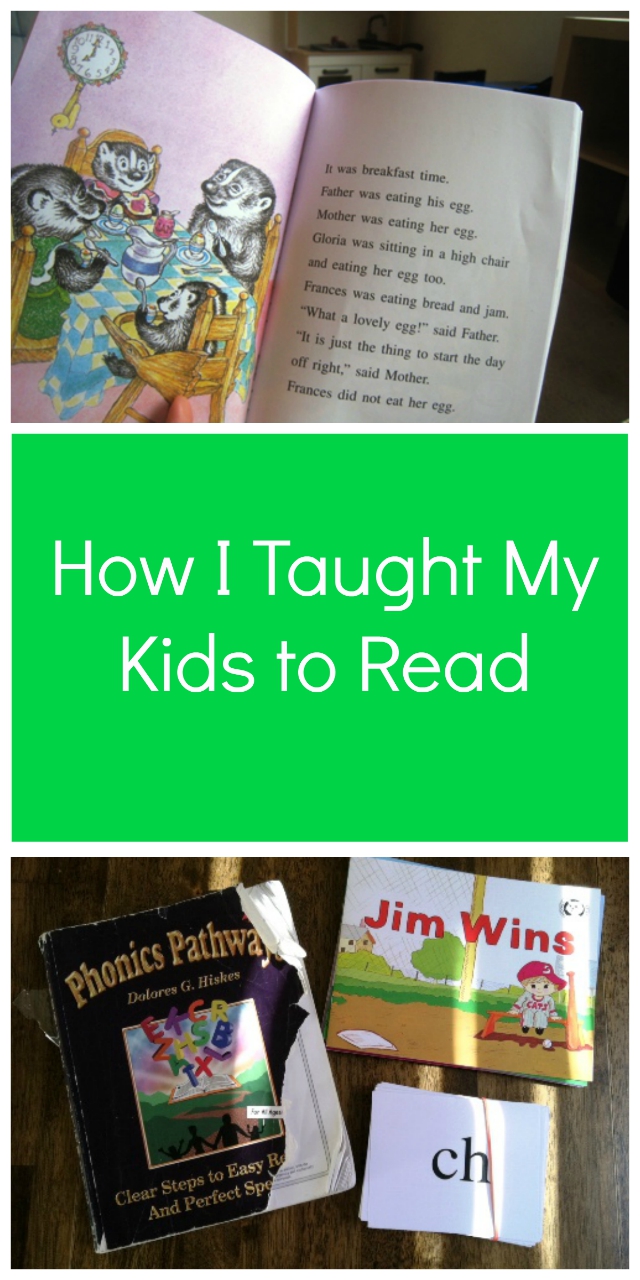 One of the things I was reminded of this past year in our Extreme Homeschool Makeover was that the basics are good. There's nothing wrong with focusing on the basics. In fact, they are the building blocks to learning — and to the love of learning.
If a child knows and feels comfortable reading, writing, and doing basic math, he has what he needs to explore the world.
While I don't expect my children to learn completely on their own, I want them to be able to explore their interests and preferences without waiting for me or a tutor to take them there.
Since FishPapa and I are such bookworms, it was imperative that our kids learn to read — and hopefully love it — as soon as possible.
No, none of my kids were reading at two. But, they were familiar with books, the act of reading, the connection of words to thoughts and little scribbles on paper, and thus far, all have taken off with reading around age seven.
In this homeschooling gig thus far, four kids have learned to read with a fifth well on her way.
How I taught my kids to read
I've been relieved that all four of my boys love books and stories. I don't have any secrets. In some ways, I think I lucked out. Two of the boys practically taught themselves to read.
But, over the years, through MUCH trial and error, I've patched together a system that seems to work for us. It literally is a conglomeration of several different reading programs.
(Your mileage may vary.)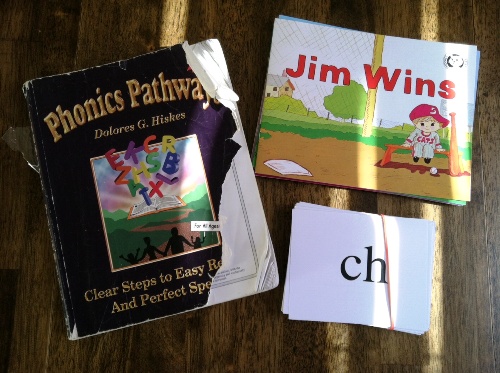 Reading Resources
We started out our reading journey using Phonics Pathways by Dolores G. Hiskes, per the recommendation in The Well-Trained Mind. This is a very straightforward reading primer that gives the parent a script to read and sounds and words for the child to practice. I've used this book with all of my kids as they were learning to read.
Ours is a well-worn and tattered copy. I'm hoping it will last two more years, and I will thereby avoid having to purchase another copy.
While the book is designed to be a stand-alone text, I found that my oldest got really confused  distinguishing between long and short vowels. Upon a friend's suggestion we added the phonogram cards into our reading program in conjunction with Phonics Pathways. Within just a few months he was able to read far above grade level.
What are the phonogram cards? In the 1950s Romalda Spalding identified 70 phonograms (letters and letter combinations representing sounds) and used them in teaching reading. A number of modern reading curriculums still use the same phonograms in teaching reading.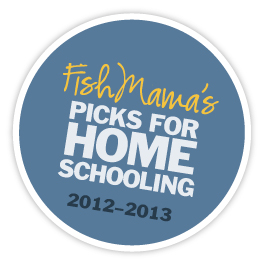 At one point I invested in Spell to Write and Read, one such program based on the phonogram system. It's an extremely complex program of drilling the phonograms and teaching children to read and write by learning to spell first. Friends have had tremendous success with this program. However, since I don't read directions, it was just a little too complex for me to do properly.
And there's the added complexity that reading, writing, and spelling don't all gel in a kid's mind at the same time. Some kids can read like college professors before they're able to make the pencil do what they want. Others are expert calligraphers before the words on paper make much sense.
So, I took something out of the Spell to Write and Read program and tweaked it. Instead of following the program, I've had my kids memorize the sounds with me, using the flashcards.
Basically, learning the phonograms is learning all the possible sounds a letter or group of letters can make. Then when the child comes to an unfamiliar word, he remembers the different phonograms, sounding them out as he reads and experience (or you) helps him latch onto the right sound.
It's like looking at all the puzzle pieces before putting them together.
Lastly, once the child can read simple three-letter words, we start real-life practice with some simple readers. I've bought several sets of Phonics Practice Readers by Modern Curriculum Press. These are goofy little stories written in the 70s, but are still in print today. My kids don't mind and it gives them easy practice.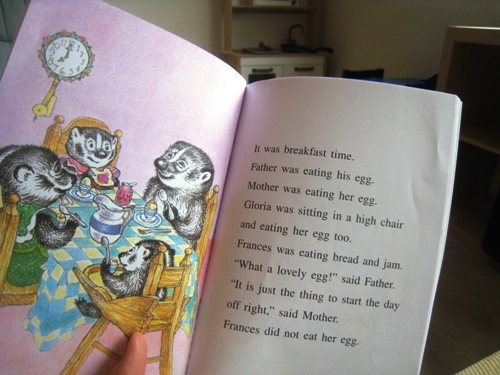 Since these are phonics based readers, your child won't come across too many foreign, "sight" words. I like this since they can successfully read a book on their own and build confidence in real life.
My weird method in a nutshell

Learn the sounds of the phonograms yourself so that you can explain to your child the different sounds a letter or group of letter makes.
Begin to drill the phonogram cards with your child, starting with the vowels and then the single letter phonograms. As she masters those, add a few cards in every week or so. There is a vague numbering system on the back of the cards, and a more complete list in Spell to Write and Read, page 221. It's not a big deal if you don't do them in a special order. Just try to do the easy ones first so your kid can build confidence. Spend a few minutes every day flipping through the cards. Play games with them to mix up the activity. Talk about them when you see words throughout daily life.
While you are still practicing the phonograms, start working through Phonics Pathways. The book starts with only short vowel sounds. I remind my kids that the vowels make several sounds, but we focus on the short vowel sounds .
Once a child can read three-letter words, start daily practice reading a real book, like the Phonics Practice Readers by Modern Curriculum Press.
Mine is certainly not the only way to teach reading. I'm sure there are many, many better ways.
But, this has worked for my kids and me. I feel honored by the privilege of being their first teacher.
Other parents have had great success with Teach Your Child to Read in 100 Easy Lessons as well as The Ordinary Parent's Guide to Teaching Reading, but this weird hodge-podge way of learning has worked for us.
What has helped YOUR child learn to read?
Disclosure: This post includes affiliate links. If you make a purchase through any book links up there, I do receive a small percentage of the sale.